The much talked about YouTube subscription service, YouTube Red, is finally here. While most YouTube fans still want a free way to download YouTube for offline playback. No worry! Here is an easy way for you to download YouTube Red videos to Android for free.
The Best Way to Download YouTube Red Video to Android Phones and Tablets
Consequently for a fast, very secure, and highly convenient way for you to download YouTube Red videos to Android phones, tablets or Mac computer, simply use iTube Studio for Mac (or iTube Studio for Windows). It is a program that offers a faster and easy way to download and convert videos to all kinds of popular video formats – for specific devices such as iPod, iPhone, Android and more.
Why Choose This YouTube Red Downloader:
Download any YouTube videos including YouTube HD for free.
1 Click download videos from your browser Safari, Firefox and Chrome.
Allow you to download the whole YouTube playlist and Lynda playlist.
Can download videos and music from more than 10,000+ sites.
It allows you to convert and transfer videos in an convenient way.
Steps to Download YouTube Red to Android
Step 1. Download and launch iTube Studio
First download and install the video downloader. And then launch the program to begin the video download.
Step 2. Download YouTube Red Videos
Now you can go to YouTube to find your lovely videos. When you play the video, you will see a "Download" button on the video window. Simply click the button and the video will be downloaded.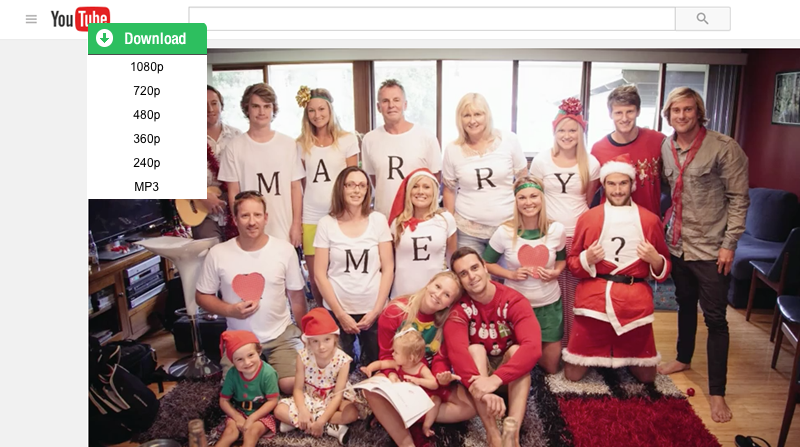 Alternatively, you can copy the video URL from the address bar, and move to the program to click the "Paste URL" button. The video downloader will start downloading your videos.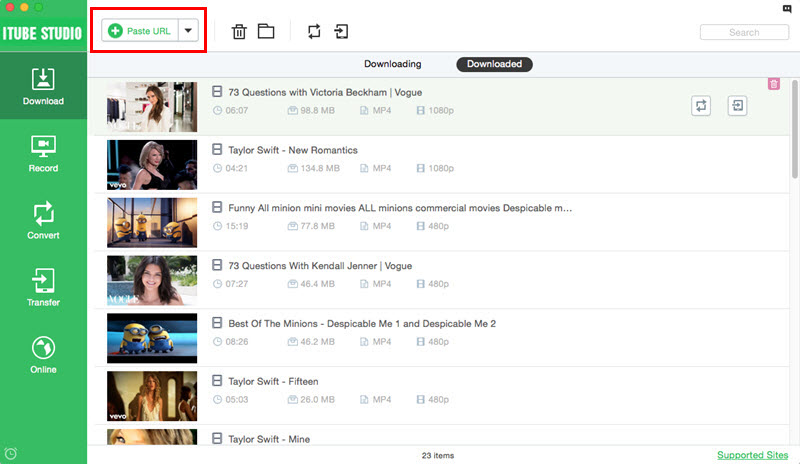 Step 3. Convert YouTube Red to Android
To convert your favorite YouTube Red videos to Android, first add the downloaded YouTube Red videos to the convert list. You can do this in the "Downloaded" tab.
Now go to the "Convert" menu and simply click the "Convert" button displayed on the right. In the next window that appears, from the variety of video format, choose Android and click "OK" for the conversion to start. And finally start playing your videos straight on your phone or tablet -- It's that easy!
Step 4. Transfer YouTube Red to Android
After the conversion, you can add the video to the transfer list. And then go to the "Transfer" menu and connect your Android devices to transfer the YouTube Red videos to your Android phones or tablets.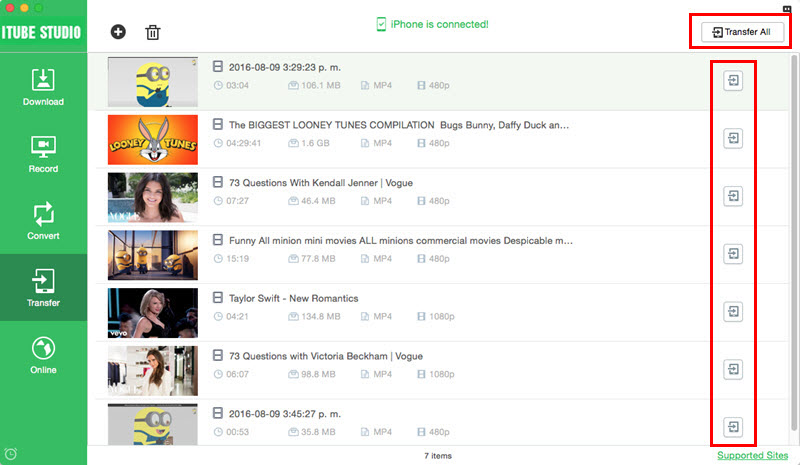 More about YouTube Red
YouTube Red might be the ultimate subscription for you and it also has a Google Play Music subscription -- at similar price as Play Music. For years, majority of YouTube fans have been waiting for an opportunity like this, a highly convenient way they can support their favorite creators and watch their favorite videos uninterrupted seamlessly.
Essentially YouTube Red is a new membership, specifically designed to provide you with the ultimate YouTube experience where your videos don't have to be distracted with series of commercial Ads. The program simply allows you to watch videos offline on your phone or tablet and play videos seamlessly in the background – all for $9.99 a month. Your membership also extends across all devices and from virtually anywhere, every time you choose to sign into YouTube, including the recently launched Gaming app and the new YouTube Music app for both Android and iOS.
How to Get YouTube Red on Android
For those who wish to join YouTube Red, here are two ways on how to do it:
1. Through youtube.com.
Firstly, log into your YouTube account and visit youtube.com on your mobile web browser. Select Start Free Trial and click on it. This starts the process of purchasing your subscription. Once you're done with the free trial, click the Get YouTube Red and select your desired payment method. If you would like to use another payment method from the ones provided, add a different payment option. Then click Buy to finish the transaction. Once you have done this, you can start enjoying all the exclusive features offered by YouTube Red. Make sure you regularly open youtube.com/red to view your subscription's status.
2. From YouTube app.
This is another method to get YouTube Red on your Android device. Click on YouTube app on the phone and sign into the account you want to use for your membership. Go to account and scroll down to YouTube Red. Click on Start Free Trial and sign up. Then follow the steps provided to purchase a subscription and start enjoying YouTube Red services. Remember to keep yourself updated as to the date as well as amount of your succeeding subscription by visiting youtube.com/manage.
YouTube Red on Android TV
In case you are using Android TV, from the home screen of the TV, choose Settings, then select Add account. Follow the provided instructions on the screen to sign in using your Google account. Choose the YouTube application, then go to the settings section and click Sign in. Then follow the instructions provided to make a purchase of the YouTube Red subscription. To sign out, go to the sign-out option and click on it. Even after signing out of the YouTube account on your Android TV, you remain signed in to your Google account.
One of the problems associated with YouTube Red is the subscription fee that many users may find steep. Also, the service is unavailable in some countries. However, for those looking for a different video watching experience in areas where the service is available, the subscription is well worth it.