Netflix is one of the best video streaming services, which contains a large library with a wide variety of movies and TV shows. Unfortunately, the service does not allow users to download movies and TV shows for watching offline later. This becomes a very huge inconvenience, especially when your Internet connection is not stable all the time. However, the good news is that there are a number of Netflix downloaders that you can use to download Netflix movies on Android and watch them offline later.
How to Download Netflix Movies on Android
While there are a number of video downloading software you can use to download movies and TV show episodes from Netflix, iTube Studio Netflix Video Downloader is one of the best and most convenient Netflix downloaders. The download manager allows you to download high quality movies, including 4K Ultra HD videos from websites such as YouTube, Facebook, Vimeo, Break, Metacafe and hundreds of other video sharing websites at just the touch of a button. In addition, it comes with a video recording feature, which allows you to record videos from websites such as Netflix and Hulu, which uses a strict protocol to prevent users from downloading their content. The program also comes with a built-in converter, which allows you to convert your downloaded Netflix videos into various supported formats, thus allowing you to play them on other devices.
Key Features of This Netflix Movie Downloader for Android:
Multiple Website Compatibility
iTube Studio is compatible with 10,000+ video sharing websites, thus allowing you to download your favorite movies and videos in high quality resolution regardless of where they are hosted.
Video Sniffer Function
iTube Studio is equipped with a video sniffer application, which detects when a video starts playing on your browser and automatically displays a one-click download button for effortless video downloading.
Multi-Threading Technology
iTube Studio uses the new and advanced multi-threading download technology, which splits up the download files into various segments and downloads them at the same speed. This offers you with up to three times faster downloading as compared to other download managers.
Built-in Video Converter
iTube Studio also features a built in video converter, which allows you to convert the downloaded videos into various supported formats for easier viewing on other devices.
Built-in Library and Player
In addition to downloading videos, iTube Studio also allows you to manage them and play them inside the application's interface, without having to go back to the videos' storage location and your desktop player.
Steps to Download Netflix Movies to Android
Since iTube Studio is not compatible with the Android platform, there is no direct way of downloading Netflix movies on your device. However, you can download your favorite movies and TV show episodes on your computer using iTube Studio, convert them using the application's built-in video converter, and then export to your device and play them from there. Below is a step-by-step guide on how to do this:
What You Will Need:
A Computer;
iTube Studio for Mac
Time Required:
Very fast (Variable depending on the video file size)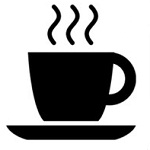 Difficulty:
Easy
Step 1: Install the Android Netflix Downloader
Download iTube Studio video downloader application file. Open and run the application file you have downloaded to install it on your PC. Launch the program by clicking on the its icon, once you have launched it, a main interface will appear on your desktop.
Step 2: Access to Netflix Videos
Open your browser and go to www.netflix.com. Click on the "Sign In" section located on the top right corner of the web page and enter your Netflix account details in the log in window that appears to access your account. And search the video you want to download and start playing it. Go back to iTube Studio and click on "Record Video". A video recording screen will appear.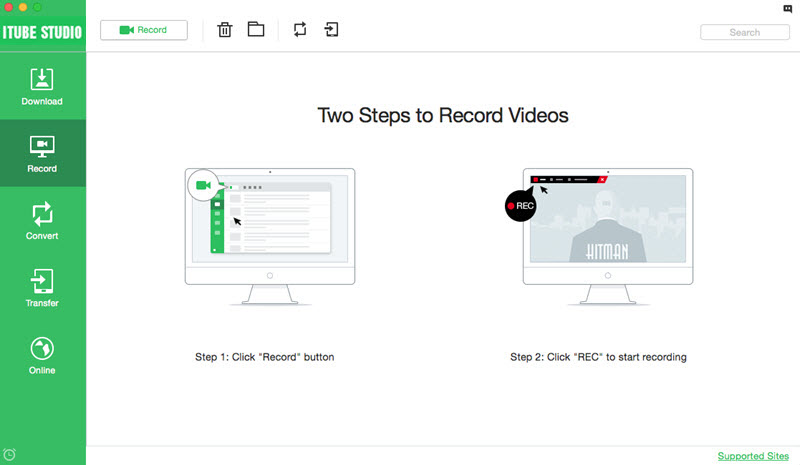 Step 3: Start Recording Netflix Movies
Open the "Record" tab and click the "Record" button, and then you will open the recording window. You can drag and slide the frame of the recording window to confirm the video screen you want. Or you can customize the video recording screen in the "Capture Area" by manually. If you want to record full screen, you can click arrow beside the recording frame icon, and select the "Full Screen" option in the drop-down menu. And iTube Studio will record your full desktop screen.
Step 4: Convert Netflix Movies to Android
Go to the "Downloaded" section of the application's main interface to access the video you have just downloaded. And click on the "Convert" button located on the far right side of the video. This will open a video formatting window with various supported formats. Now click on the "Android" section and select your device to choose the most suitable video format. Click on the "OK" button located on the bottom right corner of the output formatting window to convert the video. Once the conversion has been completed, the video will be saved to the application's default output folder. Lastly, connect your Android device on your computer using USB cable and copy the video your preferred location on your device.
Tips: How to Download and Use Netflix App on Android
Downloading Netflix movies on your PC and then exporting them to your Android device is a great way of watching your favorite videos wherever you are. However, this process is a bit time consuming, which you might not always have. A great alternative in such a situation is to stream the movies directly on your device using the Netflix App for android. Below is a look at how you can download and use the application:
Download the Netflix App:
Ensure that your phone is connected to the Internet.
Go to Google Play on your device's menu, launch the App, and search for "Netflix".
Select the Netflix app by clicking on its icon from the list of the displayed search results.
Click on the "Install" button to download and install the application on your device. After the installation is complete, the app will appear on the menu of your device.
Using Netflix App to stream movies on your android device:
Go to your device's menu and launch the Netflix App.
Enter your Netflix account details on the "Sign In" section of the application.
Sign in into your account and search for the video you want to watch.
Click on the video to open and play it on your device.