With Android devices becoming ever more popular, more and more people are watching their YouTube videos on the platform, and whether it is a large tablet or a smartphone, there are some issues that can come up when doing so. We will first look at ways of improving the Android YouTube experience, and then move on to some common problems and how to fix them. (Learn how to download YouTube videos to Android)
Why Choose This YouTube Video Downloader:
Except for YouTube, this Video Downloader supports other 10,000+ download sites.
With this powerful video downloader, you can download 4K & Full HD videos with quality-losslessly
To save your time, you can use its batch download function and set the download schedule.
It is also a realiable video converter, you can convert your downloaded or local video to any format.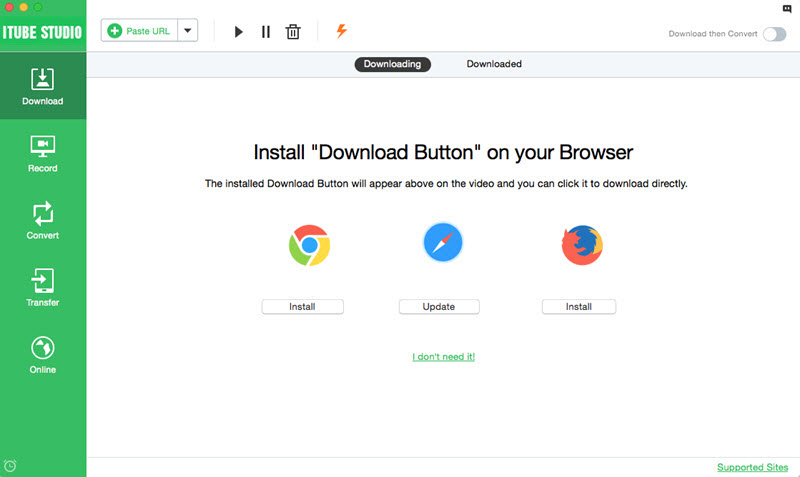 Part 1. Tips for Smoothly Watching YouTube Videos on Android Devices
Tip 1. Get the YouTube app for Android
Not all Android devices come with it installed, and the temptation is often to just go to YouTube inside a browser, but the app offers by far the best Android YouTube experience, so go to the Google Play store and download it if you haven't got it. The app is completely free and makes watching YouTube videos a much better experience.
Tip 2. Keep the YouTube app up to date
Allow the YouTube app to auto-update, it can solve many problems associated with an out of date app, such as videos not playing or missing features, before they even appear.
Tip 3. Watch your data allowance
If you are using a mobile device to stream videos you can quickly use up all your data allowance, so try and restrict heavy use to times when you have a Wi-Fi connection, as that does not consume your monthly data.
Tip 4. Check your resolution
Whilst mobile speeds are getting ever faster, you can still struggle with high resolution videos, so ensure that you set the resolution in settings best suited to your connection.
Tip 5. Use your account
The YouTube app offers the best experience for watching YouTube videos on Android, and to get the best out of it you need to sign in with your YouTube or Google account, that way you get the benefit of your favorites, playlists and subscriptions. (Learn More Tips for YouTube Playback >>)
Part 2. Solutions to the Common Problems with Android YouTube Playback
Problem 1. Buffering problems
Whilst there can be many causes of buffering issues, if you are sure your connection is solid and still having these issues, one of the common causes is low memory. You can remedy this by killing some of the apps you have running, or rebooting the device by powering it completely off then back on.
Problem 2. Network issues
Because YouTube utilizes a lot of bandwidth, it is often wise to stream using a Wi-Fi network rather than your own data, as this provides a more stable internet connection. It also remedies problems with bandwidth, as watching a lot of YouTube videos can use up all your monthly data allowance very quickly if care is not taken.
Problem 3. Cache issues
Playback problems can be a result of many things, but cache issues are a very common issue, and you can deal with this simply. Go to your devices settings menu, and then manage apps, and go to the YouTube app menu. Simply tap clear cache and then restart the YouTube app.
Problem 4. No video
If you find that you cannot play video at all, the biggest cause is often that your software is not updated. You can check the device for any updates and apply them to ensure that you have the latest software available.
Problem 5. Video stops playing halfway through
This can happen occasionally, usually accompanied by the "Touch to retry" message. You can remedy this by restarting the app, and this is done by first swiping down to minimize the video, and then swiping right to dismiss the video.