YouTube is indeed one of the best video sharing websites on the web. We clear YouTube history on iPhone and other devices in order to maintain our privacy by removing all the traces of our viewing. It is the best way to prevent your kids, family members, friends or relatives from tracking you when they take control of your device. It is also necessary for boosting your iPhone's performance. YouTube history includes the YouTube search history, and the watched video history. Search history refers to the keywords you type into the search bar while trying to identify a particular video on YouTube, while the "videos watched" history is a list of YouTube videos that you have been streaming on YouTube.
Part 1. How to Clear YouTube History on iPhone
If your YouTube app for iPhone is outdated, you may not be able to clear YouTube history. Outdated apps do not operate perfectly, but the issue can be solved by simply installing the updates. Moreover, if you do not have the YouTube app for iPhone, and you only use YouTube mobile website to watch your favorite YouTube videos, then you can't clear the entire YouTube search history at once. YouTube mobile website doesn't feature the "clear all search history" button. Below is a simple guide to help you to clear YouTube history on iPhone.
Case 1: When Logged Into Your YouTube Account
Step 1. Launch the YouTube app on your iPhone and then sign in using your Gmail address and password.
Step 2. Tap on the YouTube's menu icon located on the top-left corner of your screen.
Step 3. A new screen will open showing a list of menu options such as Home, My Channel, etc. Tap on "History" from the listed options.
Step 4. You will be able to see all the YouTube videos you have viewed to date as well as the "delete" icon.
Step 5. Tap the trash icon and a dialogue box will appear asking whether you would like to clear watch history.
Step 6. Tap on the "Clear History" option and your YouTube history will be cleared on all of your devices.
Case 2: When Not Logged Into Your YouTube Account
Step 1. Tap on the YouTube app installed on your iPhone and tap on the menu icon located on the top-left corner.
Step 2. Tap on the "Settings" icon displayed on the screen, a settings screen will appear on the next window with several options.
Step 3. From the options appeared, tap on the "Clear search history" located under the "Privacy" section.
Step 4. A confirm dialogue box will appear, tap on "Clear history" and the videos will be removed from history within a few seconds.
Tips You Should Know on Clearing YouTube History on iPhone
You can simply sign out to clear your search history. The keywords you type on YouTube search bar are only stored for the period you are signed in. If the app is unresponsive while trying to sign out, force it to close. Double tap the "Home" button, swipe right or left to reach the app and then swipe the YouTube icon upward.
If you don't want to sign out, then you can clear the search history by opening your iPhone's YouTube app and tap the menu icon. Tap the settings icon (Cogwheel) and look for "Clear search history" from "Privacy" section. You will then tap on "Clear Search History" and confirm your intentions by tapping the "Clear History" option.
To delete only one or a particular video watch history, you will have to use YouTube mobile website.
You should always clear YouTube history iPhone at frequent intervals and avoid risking your privacy to "strangers".
Part 2. Download and Manage YouTube Videos on iPhone
For more easier and convenient manage of your watched videos, and protect your privacy on watching YouTube, we recommend you a better YouTube player which not only plays YouTube videos, but also allows you to download videos from YouTube as you like. iTube Studio allows you download online HD FLV videos from YouTube as well as quality original videos from other 10,000+ video sharing sites at high speed and for free. It is the fastest video downloader in the world with 3X faster downloads speeds and you users have the opportunity to save the videos in multiple resolution options, including 4K UHD, 4K, 1080p, 720p, 480p, 360p and more. You will also be able to convert the downloaded videos to all the popular audio and video formats.
Key Features of iTube Studio YouTube Downloader:
Supports Lynda playlist, YouTube playlists, channel and category with just a click of the "Download Playlist" button.
Users can download and convert YouTube videos to MP3 or other video and audio formats easily.
It supports batch download of videos and multiple conversions of downloaded videos at once.
Special features like "download then convert", "sleep mode", transfer functions make your downloading experience much more natural.
Steps to Download YouTube Videos to iPhone
What You Will Need:
A Computer;
iTube Studio
Time Required:
Very fast (Variable depending on the video file size)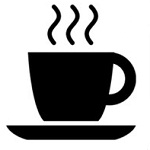 Difficulty:
Easy
Step 1: Launch the YouTube Downloader for iPhone
First, download and install iTube Studio YouTube downloader. Launch it once it's successfully installed. You will see the two ways on how to download online videos displayed on the program's interface.
Step 2: Download YouTube Videos
Launch Chrome, Safari or Firefox and go to YouTube. Identify the video that you want to download and start streaming it. A "Download" button will appear automatically in the top left corner of the video once it is detected on the webpage. Click the "Download" button and then the YouTube download wizard will do the rest.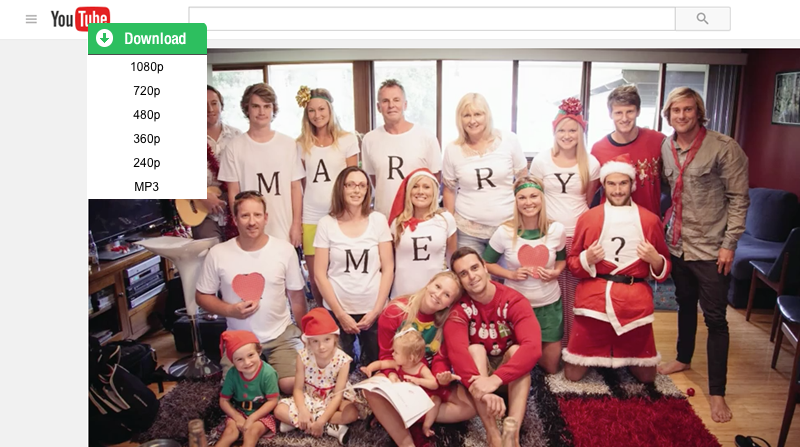 Alternatively, you can copy the YouTube video page URL and then click on the "Paste URL" button located on the program's primary window and the video will be captured immediately. Or drag the YouTube video URL to the software's dock icon from the address bar and then the download process will start.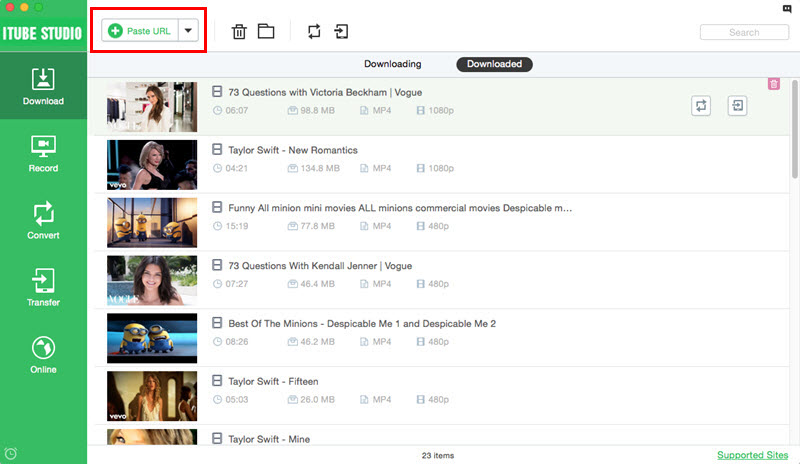 Step 3: Convert YouTube Videos to iPhone
Access the downloaded and imported videos by clicking on the "Downloaded" tab. The videos in original format feature a "Convert" button while the ones that have already been converted to other formats has the "Converted" button on the right. You can turn the "Converted" button to "Convert" and be able to convert it again by simply moving your mouse over it. Click the "Convert" button in order to open the format choosing window. You can select the iPhone compatible video or audio format that you want to convert to and click the OK button.