As one of Google's subsidiaries, YouTube app is perhaps one of the most downloaded app in this time and age. In fact millions of people use the app to view their favorite movies, songs and other videos online. However, streaming videos in YouTube uses a big portion of your data bundles. If you don't have a Wi-Fi connectivity, perhaps you should highly consider to YouTube cache app for iPhone or tablet. That way, you will be able to view YouTube videos while offline. The fact that you can download any YouTube videos to your iPhone (iPhone X and iPhone 8 included) and watch for unlimited duration without an internet connection is interesting. Here is the best solution to cache YouTube videos to iPhone for you.
Part 1: Best Way to Cache YouTube Video to iPhone
If you want to download or cache YouTube videos on your iPhone, you can use iTube Studio YouTube downloader. This YouTube cache app for iPhone, Android, Mac and Windows allows you to download Youtube videos at 3X faster speed, and convert downloaded videos to various formats compatible with your iPhone and gives you room to download multiple YouTube videos. You can easily manage your videos through this app. With this YouTube cache app, you are guaranteed of regular updates on advanced features to the program.
iTube Studio YouTube Downloader - Cache YouTube Video for iPhone Easily
Why Choose iTube Studio YouTube Video Cache App:
Download videos from Newgrounds, YouTube, MyVidster, and 10,000+ sites with Download extension or URL in 1 click;
Record any online video from any online video even those unable to download sites according to your need.
Offer a Private Mode to protect your downloaded video information with a password known by yourself only.
Conversion of your downloaded YouTube videos to various output formats suitable for the device you wish to watch them;
For batch video download, you can leave your computer on to download videos by setting automatic shutdown or sleep mode;
The built-in player allows you to play a variety of media formats and supports URL streaming, which enables you to watch online video in the player.
With your mobile devices synced to your Mac or Windows, you can easily transfer downloaded YouTube videos to enjoy anywhere.
Private Mode to fully protect your video downloading information with a password known by yourself only.
How to Cache YouTube Videos on iPhone
YouTube cache to iPhone is simple. When you are watching a YouTube video, iTube Studio is able to automatically detect what you are watching. Immediately, a download icon appears on the top right corner of your video allowing you to easily click and download the YouTube video for free. Below we highlight the steps you require to follow in order to successfully cache a YouTube video for your iPhone.
Step 1. Open iTube Studio and Download YouTube Video in One Click
1)- Option 1: Go to YouTube and find the video you want to cache.
When mouse hovers over the videos you are now viewing, you can see a "Download" button. Click on it to start the download.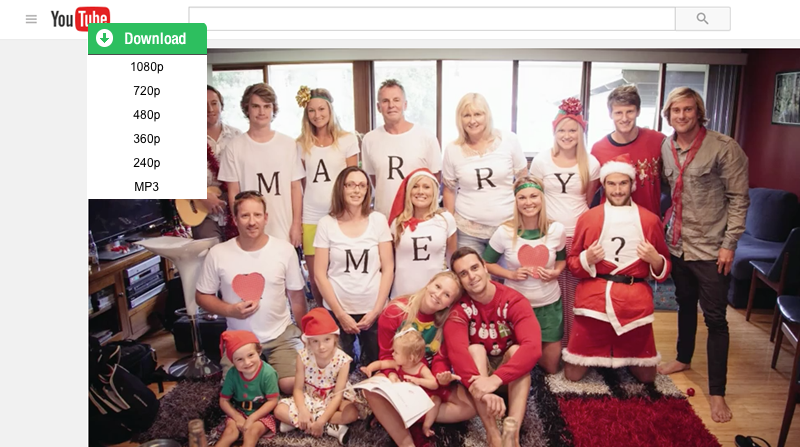 2)- Option 2: Cache YouTube Videos by URL.
You can also copy the YouTube video URL and go back to the program interface to click the "Paste URL" button.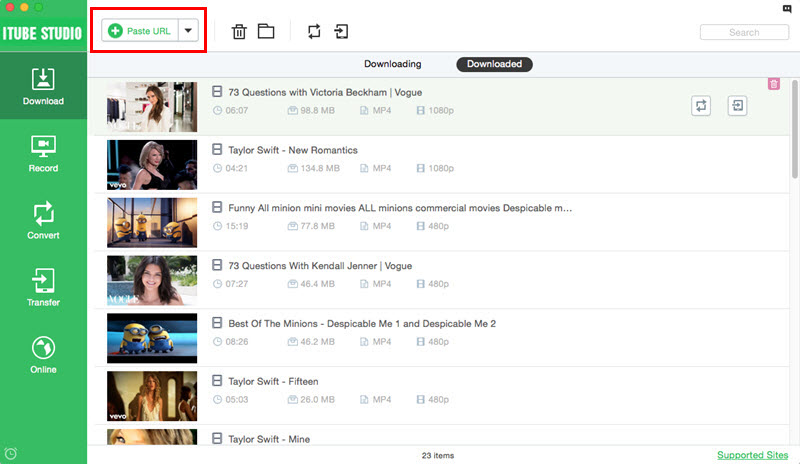 3)- Option 3: Download YouTube Videos by Recording
You can use "Record video" button to open the recording screen that you can set to the video or full-screen and begin recording.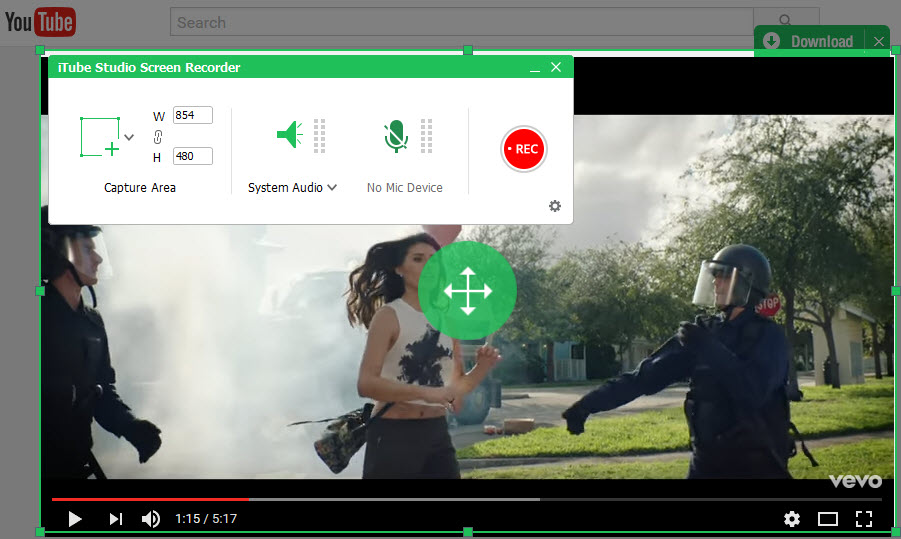 Step 2. Convert YouTube Videos to iPhone Format
This is the very last step in this process. After successfully downloading the video, you need to convert the YouTube video files to formats that are compatible with your iPhone. You can do this by clicking the "Convert" icon, where you will open a window, then select the iPhone supported video format or directly select iPhone device name and start the conversion. After that, you will get the YouTube video in your iTunes library. Just sync it to iPhone for enjoying anywhere anytime.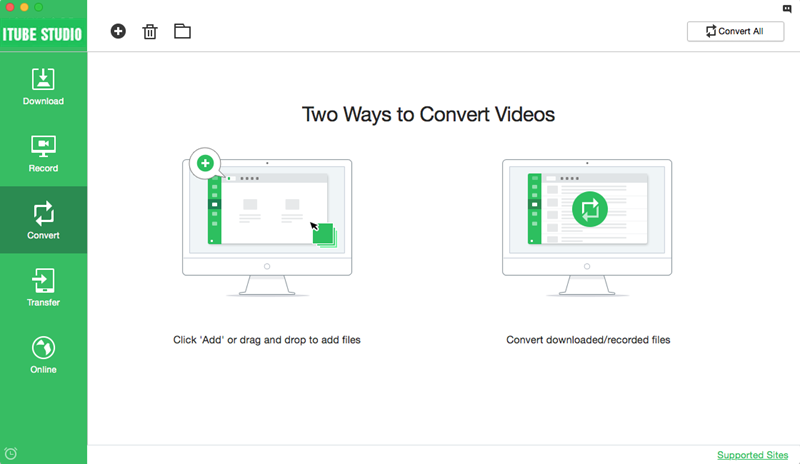 Part 2: YouTube Cache on iPhone Problems and Solutions
There are times when you go to YouTube in your iPhone to try to play a video and, unfortunately, it does not play. If you realize that there are some videos in specific that are not reproducing, below are some reasons that could lead to the problem, and also you will see how to solve it:
1. Navigation Page
One of the causes could be your navigation page, if this is the case, you can update the navigation page.
2. Quality of the Video
YouTube has a habit of adjusting the video quality you're watching from the standard definition to the highest definition so that you can have the best user experience. In that case, you can go to the gear icon selecting there the quality you prefer. To avoid it in the future, you can set a default preference on video quality for all videos.
3. Outdated Browser
When the browser is outdated, you can't see youtube videos because an outdated browser does not have the ability to take advantage of the speed as well as the new security that has been exploited by the new technology. Just upgrade your browser to a recent version.
4. Adobe Flash Player
This problem is a plug-in that is used by your web browser. Adobe Flash Player displays most YouTube videos. When you have the latest version, you have a very good user experience.
5. Cache and Cookies
Cache and cookies may also cause various playback issues on YouTube. In this case, what you should do is to clean them and before you try YouTube again, restart the browser.
1)- Chrome: Click the Chrome menu > Settings > Show advanced settings > Clear browsing data > Clear Cache and Cookies;
2)- Firefox: Click on the Firefox menu > History > Clear recent history > Details > Cache > Clean now;
3)- Safari: Click the Safari menu > Clear Cache > Delete;
4)- IE: Click on the gear icon > Security > Delete browsing history > Temporary internet files/Keep favorites data > Delete.
6. JavaScript
For many functions to work fine, JavaScript is a requirement in your browser. If it is not enabled on the YouTube video, you are trying to play it will not work. You have to activate JavaScript to enable the functions you need, to access it and then to make it work as it should.