Do you have any doubts or question marks hanging in your mind on why it is important to convert YouTube to FLV? This part is dedicated to discussing key reasons why that is important for your information. The first reason is compatibility. Most of the videos downloaded from YouTube are not well compatible to FLV and that is why conversions come in for good. With conversion, you will be able to play the videos using any mobile device and other media players. Secondly, for YouTube, it operates under good internet connection and will die off once there is unstable connection. Once you have converted YouTube to FLV, it will be easy playing your files even without internet which brings about convenience. Choosing the right FLV converter for your YouTube files will be a great stride towards accomplishing your mission. Don't assume that such conversion is unachievable but cast your net wide to exhaust all the available options. You should go for a converter that has been used and tested for many years since it will have the guarantee of being effective enough. Equally, the best FLV YouTube Converter must be supporting many formats.
Part 1. Top 5 Online Tools to Convert YouTube Videos to FLV
1. iTube Studio
iTube Studio for Mac (or iTube Studio for Windows) is a program that will require you to download video files from YouTube and other popular video sharing site with one simple click. The downloading speed is 3X faster. After a short while, you can get any video you want and convert the video to almost any video and audio format. The program also offers you 1000+ presets for portable devices. You can easily watch YouTube videos whenever and wherever you want. Now click the Download button below to get the fabulous program.
More Features of This FLV Converters Software:
Supports more than 10,000 video sharing sites like YouTube, Vimeo, Facebook etc., enabling you to get any video you like.
Detet the video automatically as soon as you play it and download the video at high speed
Downloaded movies can be directly converted to almost any video and audio format without losing quality.
Shut down automatically or enter sleep mode when download is finished.
2. OnlineVideoConverter
It ranks well among the top online convertors for YouTube to FLV that you can get today. It supports AVI, FLV, 3GP, 3G2, MP4, OGG, MPEG and WEBM among many other formats. The standout feature for this convertor is multiple settings that you can use to come up with the best quality converted file. It is always fast in functioning.
3. Convert.Files
Its audio and video supported formats include MKA, WAV, WMA, AMR, MPG, RM, MP4 and FLV. The biggest disadvantage of using Convert.Files is that converted files can take up to 24 hours before being downloaded. File converter is the key feature for this program and brings together among others image converter, document converter, archive convertor and presentation converter.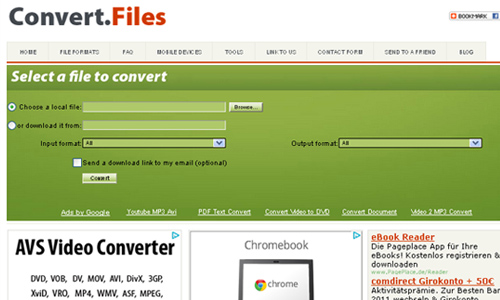 4. FLVTO
This is the fastest convertor for YouTube to FLV as it takes a few steps to have your video converted to the right format you want. It supports formats like MP4, WMV, MP3, WMA, FLV and MOV with its key feature being a multitasking downloader. You can download as well as convert YouTube files with this downloader without experiencing any hitches.
5.Office Converter
TubeMate is an Android app that provides the fastest downloading speed among all others. Even the HD and full HD videos can be downloaded fast using TubeMate. The application supports multiple formats. You can download and watch 3gp, MP4, FLV, and MP3 videos using TubeMate. It is possible to convert your favorite videos in MP3 or desired formats using this Android application. It also has an internal video player for watching the downloaded YouTube videos.
6.Online-Convert
This is one among the many convertors that are used severally to convert YouTube to FLV. You will be able to convert YouTube files to many supported formats that include and not limited to MOV, MPEG, MKV, 3G2 and 3GP. Exceptional feature for Online-Convert is multitasking convertor that is good in handling e-book conversion, audio conversion, hash encryption and image conversion. That will be advantageous in case you have many files to convert and time is not enough.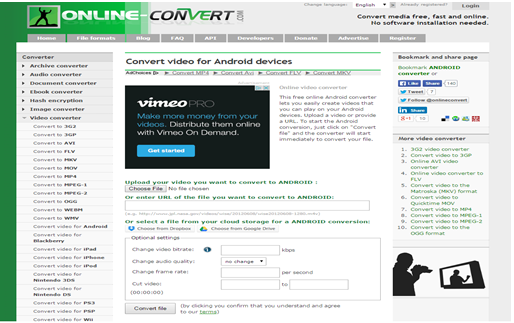 Below is a comparison table of the above 5 Online YouTube FLV Converters. They are compared on some main functions in order to give you a clear summary, enabling you to easily choose the best tool.
| Features | OnlineVideoConverter | Convert.Files | FLVTO | Office Converter | Online-Convert |
| --- | --- | --- | --- | --- | --- |
| YouTube Video Conversion | | | | | |
| Downloading Multiple Formats | | | | | |
| Custom Conversion, Rotation and Merging Option | --- | --- | --- | --- | |
| Max. File Size Limitation | --- | --- | --- | | --- |
| URL Conversion | | | | | |
| File Conversion from Desktop | --- | | --- | | --- |
Part 2. How To Download and Convert YouTube Videos to FLV Format
Easy Steps for Downloading and Converting Youtube to FLV on Mac Using iTube Studio for Mac
The first thing will be getting the program installed into your computer system without which you cannot make any progress. You will get that done in a matter of seconds through dragging the installation file to the applications. Then follow the instruction to accomplish the YouTube to FLV conversion.
What You Will Need:
A Computer;
iTube Studio for Mac
Time Required:
Around 3 mins (Variable depending on the video file size)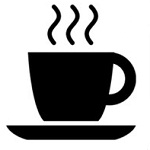 Difficulty:
Easy
Step 1.
After running the program, you can then launch your browser which can be Chrome, Safari or Firefox because they are the commonly used ones. When successfully launched, the browser will take you to the YouTube website and you will be able to freely view the files to download.
On the top left corner of every video, there is a Download button that shows up and it is the one to use in downloading. To download, click on the Download button and the file will be downloaded automatically. Apart from that, there are three other applicable options that you will consider as well. One, drag the URL link of the videos to download to the iTube Studio for Mac and it will take over the downloading procedures. Secondly, you can just copy and then paste the links to the iTube Studio for Mac which is as well effective.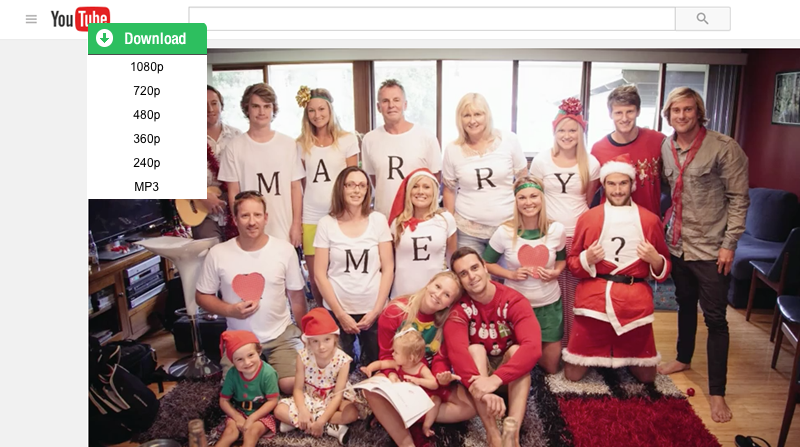 Step 2.
After the download is concluded, you can navigate to the Downloaded menu to find the clip. Here you can also watch the clip with built in video player and organize the clips in the video library. Now it's time to convert all these downloaded files to FLV or any other applicable format.
To convert the video to other video or audio format, you can check the video list in "Download" and "Record" tab. On the right side of the video list, you will see a "Add to Convert List" ion. You can click the icon to add the video to the "Convert" tab for video format conversion. In the "Convert" tab, click on the "Convert" or "Convert All" button, and you will get a pop-up window with output format options. Then Select Video > FLV in the pop-up window to set the output format and click "OK" to put the conversion process on motion.
Easy Steps for Convert Existing YouTube to FLV Format
Step 1.
To convert local videos, you can click the "+" button on the uper left corner in the "Convert" tab. And select the videos from your local folder to import them to the program.
Step 2.
In the "Convert" tab, click on the "Convert" or "Convert All" button, and you will get a pop-up window with output format options. Then you can click Video > FLV at the bottom of the interface.
Step 3.
If everything is done, you can click "OK" to start converting YouTube videos to FLV format. The program will do the rest thing for you.