For instance you may want to watch a HD video you saw on YouTube but you only have your TV and a Blu-ray player. What to do? You only need to turn to the right YouTube HD Converter. Well, next we will see how you can easily convert online video from sites like YouTube to different formats in HD for you to enjoy whenever you face situations like this.
Part 1. How to Convert YouTube Videos to HD or Download YouTube HD Videos
The first thing that you can try is to simply download the video from YouTube in your computer to watch it whenever you want to even with no internet connection, or transfer it into whatever device you want to use, like your cellphone, tablet or other media players. In order to do this, you can use iTube Studio YouTube HD Video Converter, a wonderful software package that allows you to download online videos, not only from YouTube, but from over 10,000+ other media streaming sites at 3X speed.
Steps for Downloading and Converting HD YouTube Videos
Step1: Open your web browser and look for the video that you want to download. You can download the video by clicking the Download button near the video window. Or you can also copy the video URL and then click on the Paste URL button to the left side of the program interface. The video download will subsequently start automatically. After the download is finished, you will be able to access the downloaded copies under the Downloaded tab.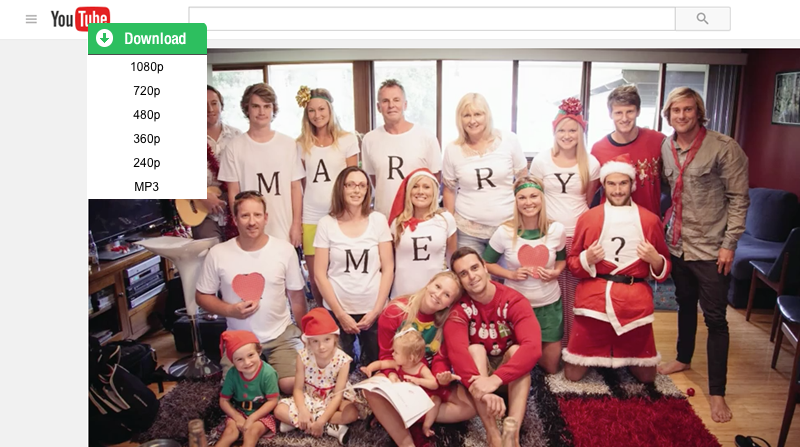 Step2: To convert downloaded and recorded videos, you can check the video list in "Download" and "Record" tab. On the right side of the video list, you will see a "Add to Convert List" ion. You can click the icon to add the video to the "Convert" tab for video format conversion.
Notes: To convert local videos, you can click the "+" button on the uper left corner in the "Convert" tab. And select the videos from your local folder to import them to the program. For more specialized videos converter needs, you can search for help from Aimersoft Video Converter Ultimate, which supports video and audio conversion between more than 150+ formats.
Part 2. Recommended 5 Free Online YouTube HD Video Converter
1. HD Transform
Although online converting is pretty much an easy task, finding an online converter that supports HD is not that easy. HD Transform is a very good option and it will more likely fill your conversion needs. You can choose between the simple or the advanced converter. If you choose the advanced option you will be able to change a few features of your resulting video. Starting by choosing the output format, this online converter covers many of the important things one should expect. Converting from YouTube with this tool is pretty easy, all you need to do is paste the URL and dig into the options it offers. As good as it sounds, its main limitation is that it has very few output formats to choose from but even worse than that, chances are it will take up to 10 minutes to convert a hd YouTube video.
2. ClipConverter
ClipConverter is an online converter that works perfectly for those who do not know much about video formats, quality or how to convert a video. Basically, all you need to do here is choose the output format you want for your video and then paste your YouTube video. Once you have done this you will get a menu with all the HD options and its sizes. This online converter works smoothly and never asks for registration. However it only supports very few video formats and that might become an issue.
3. Office Converter
One of the most complete online YouTube HD Video Converters not only for videos but for file conversion in general, is Office Converter. With a wide range of supported formats, this online converter aims to be anyone's best friend. You might think that an online converter with so many options might turn out complicated but it will not happen. There is no way you can get confused because converting is as easy as in any other online HD video converter, you even have a batch option that you can use whether you have to select the videos from your computer or if you have to paste the videos from YouTube. Sadly, it has a downside. It requires registration when you want to convert files larger than 50MB.
4. Convert Files
If simplicity is what you want then you are exactly where you need to be. Convert Files makes it simple all the way. Starting with a very simple yet understandable interface, this online YouTube to HD converter provides everything you need. To fill three blank spaces is all you need to do. Either choose a file from your computer or paste your YouTube URL. Even though it is very simple, it makes sure to provide a great variety of formats. Even though it is a very easy to use website, its design might appear to be boring and even tiring at sight.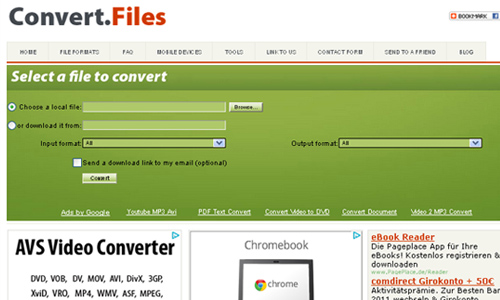 5. Xilisoft Online Converter
Xilisoft Online Converter uses four colorful boxes, one for each step of the conversion. First you choose the file, then you choose the output format, then you enter your e-mail address and finally you click convert. Pretty easy to use, although it does have a couple downsides. First of all, it does not allow pasting URL from YouTube, so you will have to download it first and then select it from your computer which turns out into a waste of time. Second of all, you can only convert files up to 100MB so this makes it useless for larger files. And finally, it does not provide a download link so you are forced to enter your e-mail address in order to convert your videoto HD.
Learn more about online YouTube video converter. Now that you know all the pros and cons about each online converter, here are a couple details you may want to know before trying any one of those:
| Features | HD Transform | ClipConverter | Office Converter | Convert Files | Xilisoft Online Converter |
| --- | --- | --- | --- | --- | --- |
| Supported Formats | MP4, 3GP, MPG, AVI, WMV, MOV. | MP4, 3GP, AVI, MOV. | 3GP, AVI, FLV, MKV, MOV, MP4 WMV, and many other video formats, including devices. | AVI, WMV, MPEG, MP4, 3GP, FLV, VOB, MOV, MKV. | AVI, MPEG, 3GP, FLV and some iDevices. |
| Advanced Settings | | --- | --- | --- | --- |
| Local Video Upload for Conversion | --- | --- | up to 50 MB (registration required) | up to 250 MB | up to 100 MB |
| Batch Video Conversion | --- | --- | | --- | --- |
Tips About HD Resolution
HD stands for high-definition video, and it makes reference to the size of the video, in pixels, which leads to appreciate major detail in it. Just like in a picture, the more pixels the image has, the more detailed it will appear to us. HD however, does not dictate a particular size for the videos to be displayed. In fact there are many different sizes, from which the most recognized are 720p (HD), 1080p (Full HD, considered 2K), 1440p (QuadHD or QHD) and 4K HD and 8K (UltraHD or UHD), and they are considered after the vertical resolution the video has.
The HD standards above are available in different formats, which is basically how the video is stored. Most video formats, such as MPEG, AVI, MOV and others support HD, which means the video resolutions can be around 1280×720 pixels onward.
Converting from a non-HD video into HD is possible, and even though the quality of the resulting video may not improve significantly, it will make it compatible to most modern display resolutions.