You will not understand how YouTube videos are downloaded to your computer in case that is one thing you have never attempted. It is always easy once you know how to follow the given instructions and guidelines. There are many online and offline resources from where such information is available and you should be wise enough to seek their help. Today we will show you a YouTube video to computer converter that can help you to download and convert YouTube video to computer.
Part 1. Easily Download and Convert YouTube Videos to Computer
It's absolutely free and priceless with iTube Studio. This software has all the benefits that you will be happy to enjoy including three times faster download. You might have endured disgraceful moments in the past when trying to download YouTube with slow programs. That will be history once you have discovered how to use iTube Studio YouTube Video Downloader for Mac. This is also a hugely powerful downloader for YouTube which can work well on several other video sharing online sites. It has a built-in player that will allow you to preview the video you have downloaded on Mac. That is its greatest advantage over other competing programs in the market.
Key Features of iTube Studio - Best YouTube Downloader for Your Computer:
Download videos from 10,000+ online video sites including YouTube, Facebook, Hulu, Metacafe, etc;
Convert videos to 150+ video and audio format and portable devices such as iPhone, Android, Game Consoles, etc;
Supports 3X faster downloading speed and 4K Ultra HD downloads with no quality loss;
Equipped with HD video player and task scheduler to manage your downloading process.
How to Download YouTube Movies to Mac or Windows using iTube Studio
Once downloaded and installed the YouTube downloader for your computer, we could start our downloading process. Following the tutorial to download your favorite YouTube videos in few seconds!
What You Will Need:
A Computer;
iTube Studio
Time Required:
Very fast (Variable depending on the video file size)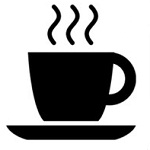 Difficulty:
Easy
Method 1: Convert YouTube Videos to computer by Download Button
Once you have launched the browser, visit the YouTube website and select a video to download. From the left corner on the top of the video, you will be able to see a Download button. Click the Download button, the downloading task will be added to the downloader automatically.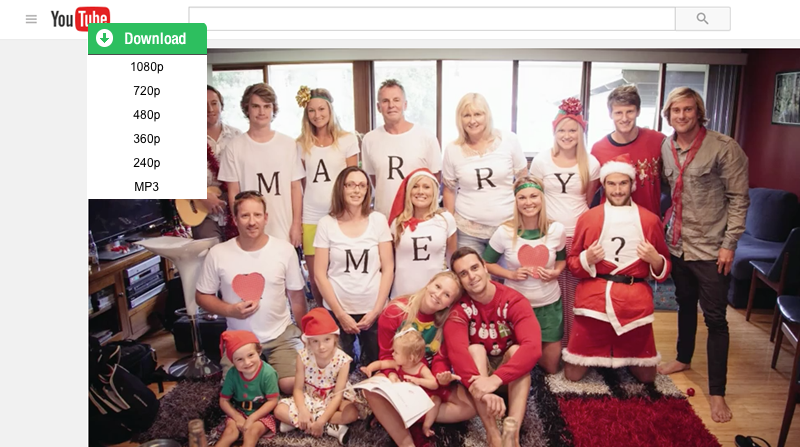 Method 2: Download YouTube Movies by Paste URL
Drag and drop the URL link of the video you want to download into iTube studio. It will start downloading once the right command is given. You can copy the URL link and then paste to the iTube studio. The downloading process of your YouTube video will be immediate as well as downloading. That will consume very little of your time to complete the entire downloading.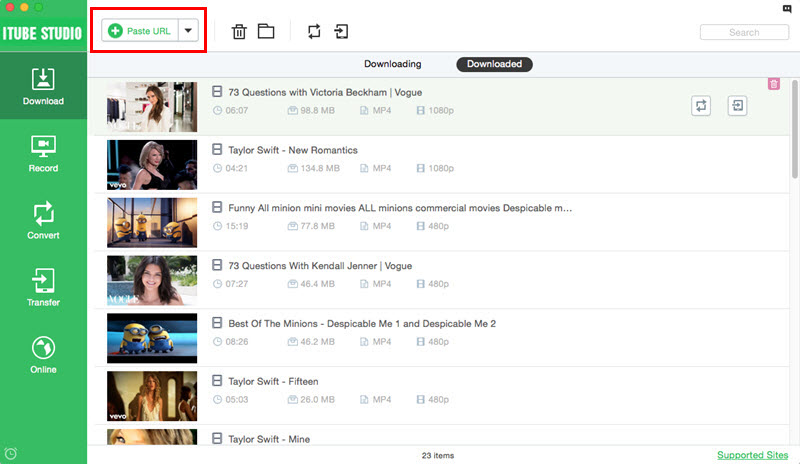 Method 3: Download YouTube Videos by Recording
Click Record button on the left colume, drag and slide the frame of the recording window to confirm the video screen you want. Watch your YouTube movie and leave the rest to iTube Studio.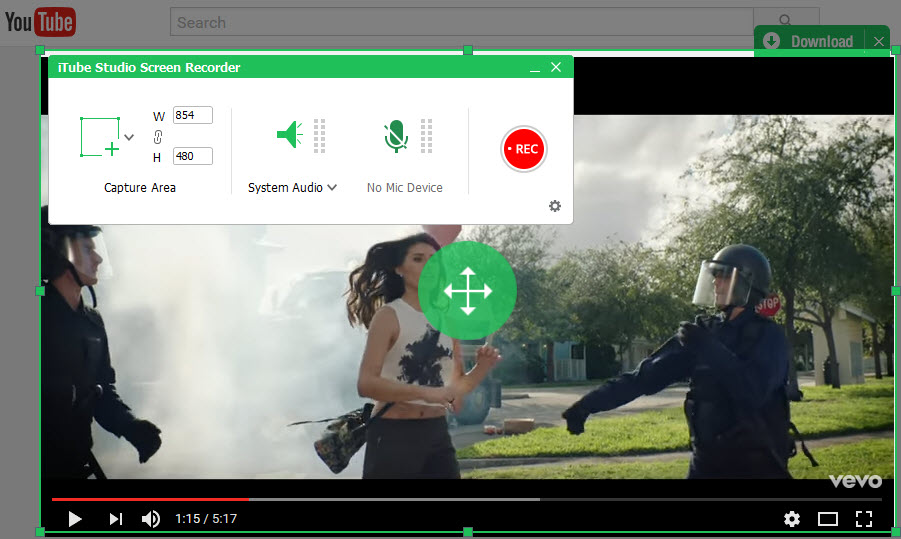 Part 2. Useful Tips on Watching YouTube on Computer
YouTube always experiences some difficulties when being used to download video files to a computer system. If you are not careful enough, it will frustrate you but you don't have to go through all that. The following troubleshooting tricks will work for you and ensure you have the best user experience.
1) There is the option for adding the word "repeater" at the end of the URL link in case you want to have a playback. It is always important to listen again to a video before downloading which saves time.
2) You have to check on the internet connection if the YouTube file fails to play prior to downloading. It will be slow if the connection is poor. This will not be necessary once the video has been downloaded.
3) Only download more than one video files if the downloader you are using allows for batch downloads. It will be unwise to overload it which will definitely stall the downloading process prematurely.
4) You should not be doing other things on the Internet when your YouTube downloading procedures are in progress. It is possible to multitask but you will be putting yourself on many dangers that are not necessary at all. First deal with YouTube downloading and then turn focus to other things once you are free.
5) The fifth troubleshooting trick to employ when using YouTube on computer is closing down the browser and launching it afresh. However, that should be the last resort once everything else has failed to work for you. Troubleshooting your YouTube is that simple. You should not wait for things to get out of control before taking action.