4Shared.com is a cloud-based online file sharing and storage service. If you always upload, share or download music, video, pictures and files on 4Share, have you ever encountered any problem when enjoying and downloading MP4 videos from 4Shared? A powerful 4Shared video downloader mentioned below can help you a lot. There are also step-by-step guides for you in this article.
How to Download 4Shared MP4 Video with Ease
iTube Studio for Mac (or iTube Studio for Windows) is built specifically for helping you download your favorite videos online with ease. It allows you to download from various sites such as 4Shared, YouTube, Vimeo, and 1000 more sites. Besides downloading the videos, this application also enables you to extract audio streams and perform conversions on the videos that you have downloaded. It enables you to download the videos on Mac OS X 10.11, Yosemite, Mavericks, Mountain Lion, Lion, Snow Leopard, Windows XP, Vista, 7, 8, Windows 10, as well as Mac PCs.
Why Choose This 4Shared Video Downloader
3X faster download videos from 4Shared, YouTube, Facebook, and 10,000 more sites.
1 click download all videos from a YouTube channel, playlist or category.
Convert videos to MP4. WMV, MKV, MOV, AVI, MP3, 3GP, and 153 more formats.
Preset for iPhone, iPod, iPad, Android phone, tablets and more devices.
Step-by-Step Guide on 4Shared MP4 Download
Step 1. Install the 4Shared Video Downloader
First, download the software depending on the operating system that you are using. After that, install it.
Step 2. Start 4Shared MP4 Download
Launch the program, and then open the 4Shared video that you would like to download. You can search the 4Shared video by going to http://search.4Shared.com. Then there are two ways for 4Shared MP4 download.
1) When the video starts playing, you will see a "Download" button at the top-left corner of that video. Then click the button to initialize the download process.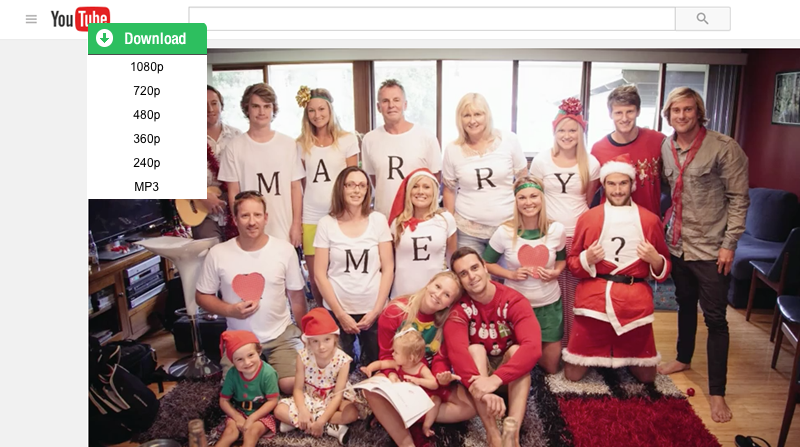 2) You can also copy the URL of the video and then click the "Paste URL" button to paste it to the program to start downloading.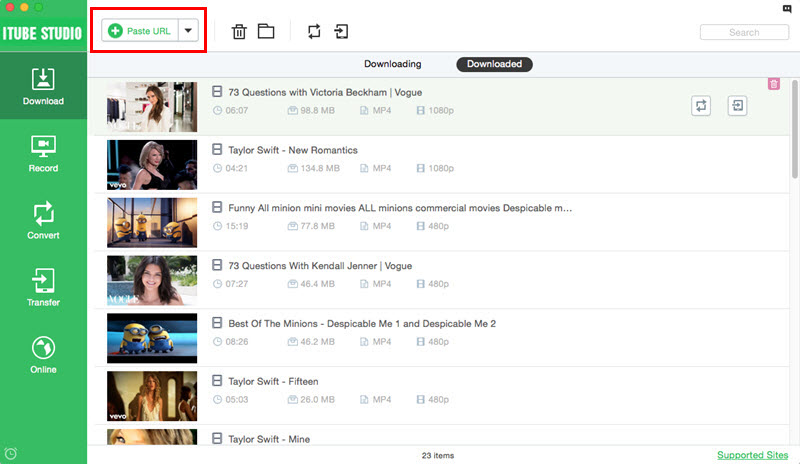 Note: You can open several videos in different web pages and then download all of them at once. You can also access the videos using the built-in browser of the software.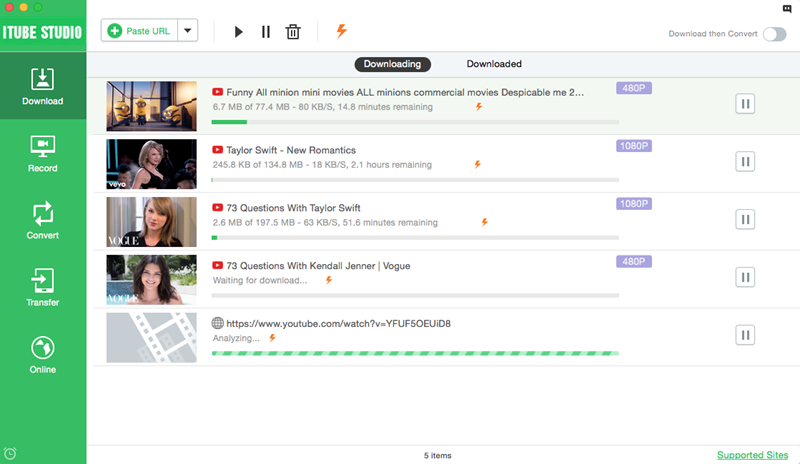 Step 3. Convert 4Shared MP4 Videos
After the video downloading, you can check the videos in the "Downloaded" tab. And then click the "Add to Convert List" to add the videos to the "Convert" menu.
Go to the program's main window, open the "Convert" menu and then click the "Convert" button. In this window, you need to specify the resolution as well as format that you would like to convert the video to. After choosing the output format, you can click "OK" to start the conversion process. Wait for the conversion to finish and then play the video.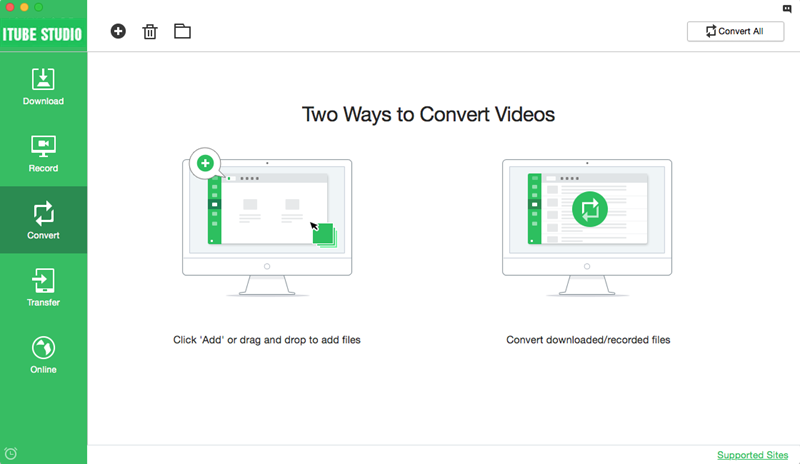 More Tips about 4Shared
Looking for a trusted cloud service to safely store your media files? Then 4Shared could just end you quest. An easy virtual drive for digital content, 4Shared offers millions of people across the globe a convenient platform to not only store, but also share digital files. From music, videos, movies, games, photos and even documents, 4Shared provides the perfect medium to easily connect with family and friends. To get a comprehensive picture on its value to users, have a look on its offers below.
Basic Plan: 15GB of free storage space
Premium: 100GB of storage space for $77.95 annually
Do these sell for you? I highly bet they do. If so, then let's now look at some tips about 4Shared that will grantee you optimum user experience.
1. Sync
You don't have to limit your file access to your computer. Exploit your mobile device or tablet's handy sync feature and access your files from anywhere, provided you have internet connection.
2. Multiple File Uploads and Downloads
You don't have to upload or download files one by one. Save on precious time by getting the 4Shared Desktop client. This app significantly streamlines the entire process of uploading or downloading files. With just a few clicks, you can select and upload multiple files to your account, and is same for downloading from your account.
3. BitTorrent Client
For free account users, you can download files with BitTorrent clients. Simply install BitTorrent on your computer and you are set to go. With this feature, unstable internet connection or sudden switch off will not take you back to starting over your downloads.
4. Multilevel File System
With 4Shared's multilevel file system, you have the option of creating as many sub-folders in your main folder as you wish. This allows you to organize your files by separating folders. Consequently, you easily get to share just the specific files you intend to share.
5. Online Support
Don't let technical issues get into your way. Call or seek online support from 4share's experienced technical advisers who are available 24 hours a day and are ready to respond to any issue you've got.
Having armed yourself with the above 4Shared tips, trust me that you will settle for 4Shared as your favorite cloud service provider. Overall, it is an extremely convenient and easy to use system. If you still have any qualm, at least take advantage of the 15GB free storage and get a free trial.