You have just bought a TV brand that it supports 4K or Ultra HD. But how sure are you that the TV supports the 4K content? Well, you will have to perform a 4K video test. On the contrary, you could be TV provider or a service provider, and you may want to check if your product fully supports 4K content before selling out to your customers. All these lead to 4K video tests. There is free 4K test footage that you can download and test it on your TV. In this article, you will learn about the best 4K Video test downloader and find out how to stream 4K test footage on television.
Part 1. How to Download 4K Test Video in One Click
We all fancy software that is speedy and easy to use. Well, iTube Studio 4K Downloader (or iTube Studio for Windows) is three times faster, easy to use but also compatible with different video qualities. It supports video qualities such as 4K, 1080p, 720p and 1440p just to mention a few. Moreover, this 4K video test tool allows you to download video tests and videos from over 10,000 sharing sites like Hulu, YouTube, Netflix, Amazon and much more. Once you have downloaded the files, you will be able to manage them easily. You can delete duplicates and organize media.
iTube Studio - 4K Test Video Download to Steam on TV
Download online videos from 10,000+ video sharing sites like YouTube, Dailymotion, Hulu, Netflix, etc.
Record any online video from any online video sites according to your need.
Directly download YouTube to MP3 files and support to download full playlist from YouTube.
Convert downloaded 4K test video to different audio and video formats of up to 153 formats.
Transfer your download 4K test videos to your iPhone, iPad, iPod and any supported Android phone.
How To Download 4K Video Test in Steps
When you use iTube Studio, you will be able to download 4K test video from any site as it supports over 10,000 sharing sites. In this section, we will now take you through how you can use this 4K test video downloader to get 4K video test footage.
Step 1: Launch this 4K video test downloader
You can get this software by going to iTube website. Download and install it to your computer. From there launch the program and move to the next step.
Step 2: Download 4K test video by Download plugin or URL
Go back to home interface and click on "Online" button and select the site that has the 4K video test, or use any of your own browser to open the 4K test video. Search for the 4K video test and once the program detects the download button will be downloaded. Click on "Download" button.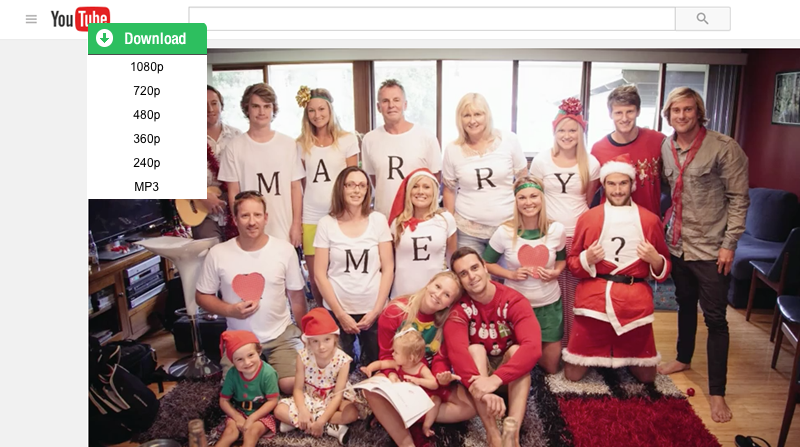 You can also download 4K test video by clicking on "Download" tab and then paste the URL of the 4K video on your browser. Choose the 4K format in the selecting area and iTube Studio will then download the 4K video immediately.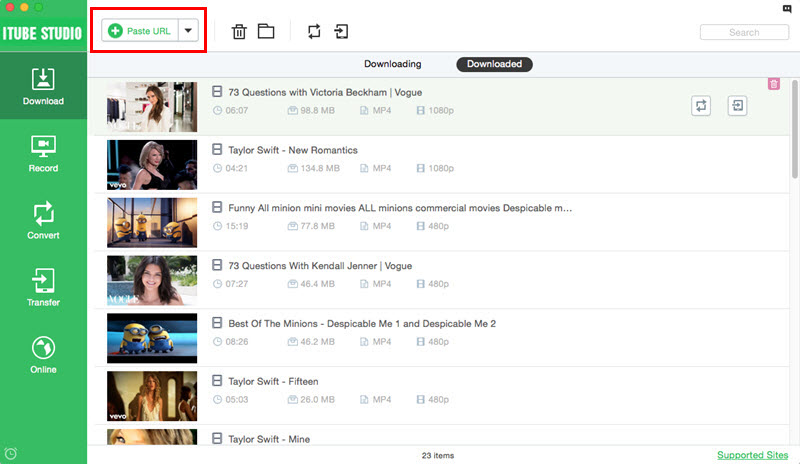 Part 2. How to Stream 4K Test Footage to TV
Now that you have learnt how to download 4K video tests, you also need to find out how stream 4K test footage TV. First, you will need a TV that supports 4K Ultra content and then select a streaming website like Hulu, Netflix or Direct TV depending on your preference. Also, you need to ensure that your TV has a HDMI2.0 port that supports streaming of 4K content. Here is how you can go about from scratch.
Step 1. If your TV is brand new you can set it up and then power it.
Step 2. Next, you need to setup your Internet connection or Wi-Fi and ensure that its speed is around 15Mbs to 20Mbs and above for good streaming.
Step 3. From there, connect your TV to Internet either through wireless connection or wired connection using Ethernet or HDMI. Next, set up your network setting.
Step 4. Next, you need to test the footage on your TV. There are different ways that you can do it.
If your TV is a smart TV, you will be able to stream from its inbuilt apps directly. Just search for the streaming site like Netflix or YouTube and search for the 4K Test footage. Alternatively, if your TV is not a smart TV, you will have to use 4K streaming boxes like Apple TV, Dish Air TV and Roku just to name a few. Connect the box to the Internet and then create an account let us say on Roku. From there, you will have to select the streaming site and on your TV. Next, search for the 4Ktest footage on the preferred 4K content site and play it on your TV.
Well, by the end of this 4K testing process, you will be able to know how well your TV to support 4K content. You can also adjust the setting of your Tvs such as brightness, contrast and resolution.