"Is there any way to download videos from History Channel?" "How can I watch shows on History Channel offline?" Many users are searching for ways to download History Channel videos. History Channel is the best place for view shows and videos. If you are looking for a way to gather a personal collection of your favorite History Channel videos so that you can watch the ones you like in your spare time, No worry! Here is the easiest way on how to download History Channel videos on Mac (macOS Sierra) and Windows PC.
The Easiest Way to Download Videos from History Channel
The best way to extract videos of documentaries or series from History Channel would be to use iTube Studio for Mac (or iTube Studio for Windows). This History Channel video downloader for Mac is a simple to use software that allows users to download videos from almost any source via the Internet, such as YouTube, Facebook, VEVO and 10,000 more. Only a single click, you are able to download video with 100% original quality. You can also download then convert the videos to any popular formats so as to enjoy the video on any devices. Just take a trial to download any lovely videos from History Channel.
Why Choose This History Channel Video Downloader:
Allow fast download speed and download videos in high quality.
Download videos from 10, 000+ sites and other unable to download sites.
You can download mulitple videos at one time.
Convert videos to any video/audio formats and preset for mobile devices.
Enables download extension to download videos from browser directly.
With built-in browser to download videos in the program directly.
Steps for Downloading History Channel Videos on Mac (macOS Sierra included)
Step 1. Launch This History Channel Downloader
Download the software by clicking the "Free Download" button. Then it can be easily installed in your computer according to the on screen installation instruction. When finish the installation, the downloader will run automatically.
Step 2. Download History Channel Video in 1 Click
Now all you have to do is to visit History Channel site and find the video you want. When you open the video, you will immediately see a "Download" button that is located on the top left part of the window of the video. Click on the button and the video will start downloading.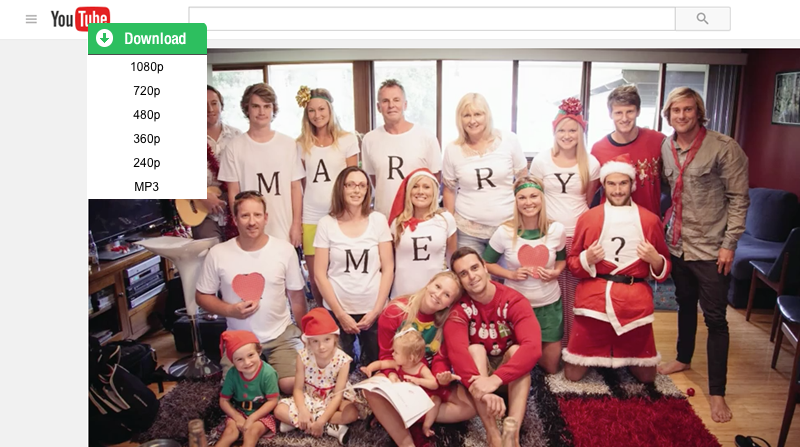 Step 3. Convert History Channel Videos to Other Format
If you want to enjoy the video on any platform without worrying about the format issue, you can convert the video to any format with this video downloader. First add the videos to the "Convert" menu.
And open the "Convert" menu to click the "Convert" button. A new window with format selection will open. Now choose the output format you want or directly choose a device name that you want the video on it and start the conversion.
More Tips about Amazon Instant Video
Amazon Prime Video service is popular for providing exclusive streaming of original movies, TV shows and music videos. Unlike other self-contained streaming platforms like Netflix, Wuaki and Hulus, Amazon Instant Video prime program, provides its subscribers with content which is justifiable with a $99 yearly fee. Also, with this service, you can enjoy one-day delivery of items and unlimited photo storage in Amazon's cloud drive. But before you subscribe to the service, there are a number of tricks that can help you make the most out of it.
Tips about More Tips about History Channel
History Channel is a television channel that was founded in the year 1995 on regular cable. History Channel has become a vast source for popular television series, historical documentaries, fictional series and many more. It is a perfect place for history fanatics or history teachers who want to give an interesting perspective on a particular topic for their students.
Platforms available for viewing History Channel:
History Channel is not only accessible from a television, it is now easily accessible on various diverse platforms.
YouTube- To follow the latest uploaded videos HISTORY now has a channel available which viewers can subscribe to.
HISTORY app- For users with IPads, iPhones or android devices the free Webby-award winning HISTORY app is available for download, allowing you to watch your favorite content. This app allows for free access to clips, topical videos as well as full episodes. New content is added daily to ensure viewers always have something available to watch as well as boasting features such as customizing a "watchlist".
TV- HISTORY is also available for Apple TV, Chromecast, Amazon Fire TV and ROKU.
HISTORY channel has recently partnered with FOURSQUARE. HISTORY has started populating tips around the US. This is to coincide with their new show starting on April 25th, "America The Story Of us." What is awesome about this is that when a user checks in at one of the various venues which have available a HISTORY Channel tip, then a notification will be received with a tip. This creates FOURSQUARE into a pop-up video of sorts. By making use of FOURSQUARE special History Badges are unlocked which will be entered into sweepstakes and will be giving random prizes out. All tips are available on FOURSQUARE. This will take place from between April 25th and June 6th.