The days before Valentine's Day can be a time of torment for both loving couples and single people alike. Couples feel the pressure to have a Facebook worthy Valentine's Day, while singletons are agonising whether or not they will ever find 'the one'. This day of so called love can be difficult for anyone, and there are some valid reasons to say "I don't like valentines".
Part 1. Download the Movie "I Hate Valentine's Day"
A brilliant way if you are feeling the down vibe on Valentines Day is to watch the movie 'I Hate Valentine's Day' This is an intriguing love story which is set in Manhattan and stars My big fat Greek wedding co-stars Nia Vardalos and John Corbett. In this romantic comedy, an anti commitment florist, who lives by a very strict five-date-limit with all men, finds herself falling for Greg, the new restaurateur on her block. By the end of their fifth date, Genevieve for the first time wants more, you have to watch the movie to find out if they work it out to find love.
This movie is highly recommended for Valentines and to make your life easier, by using iTube Studio Video Downloader (or iTube Studio for Windows) you can download almost any video from all the commonly used video sites such as YouTube, Vevo, MTV etc. It is so simple and easy to then convert a movie into a multitude of formats that your array of portable devices can play. Watch 'I hate Valentines Day' any way you choose, wherever you are. You can even group download clips or an entire playlist, and this software easily converst them into multiple formats. The list of devices supported by the iTube Studio is seemingly endless and includes the entire Apple range including the new iPhone, Motorola, Samsung, Sony Ericsson phones and the most up-to-date game consoles.
Key Features of This Movie Downloader:
Download online movies or videos of themes like Valentine from 10,000+ video sharing sites including YouTube, Netflix, Vimeo, Hulu, etc.
Equipped with a video recorder which help to capture those unable to download online videos.
Directly download movies or videos to MP3 music or convert downloaded movies to other video/audio formats.
Easily transfer downloaded movies to iTunes library or portable devices like iPhone, iPad, Android phones or tablets with ease.
Inbuilt video player which you can use to play almost all types of videos and audio files without operating system limits.
Guide to download 'I hate Valentines Day' with iTube Studio
What You Will Need:
A Computer;
iTube Studio for Mac/Windows
Time Required:
Very fast (Variable depending on the video file size)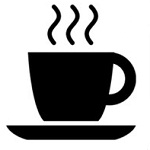 Difficulty:
Easy
Step 1: Install and launch iTube Studio Movie Downloader
Once finished the installation, open up iTube Studio and visit your chosen video download sites within the application through Online tab on the left.
Step 2: Start to download movie I Hate Valentine
Move your mouse over any video that you wish to download. A Download button should appear at the top right of you video. Click on it to start the downloading the movie.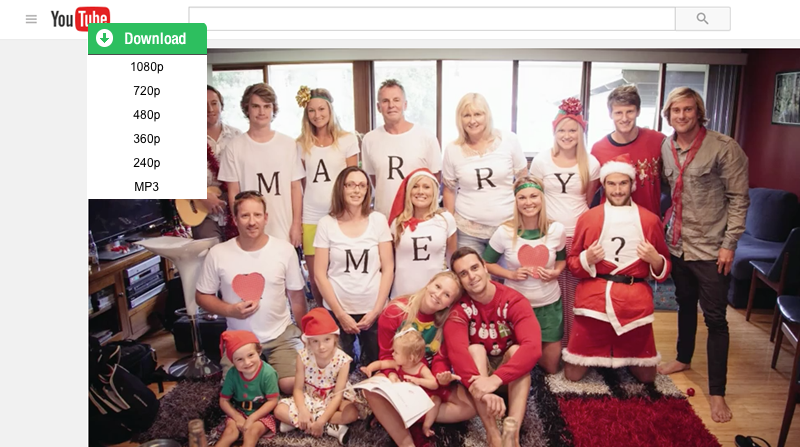 Alternatively, copy a URL of the video and return to the Download tab on the left side and click on the Paste URL button to begin downloading your videos.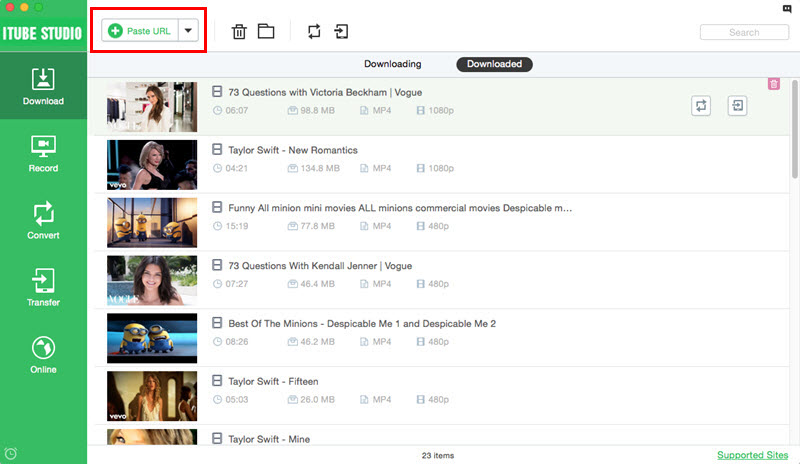 Part 2. 10 Reasons for Why "I Hate Valentine's Day"
#1. Red, Red and more Red.
For most of the year when you think of the colour red, images of blood, danger and fire are conjured up when it is mentioned. It is the colour for stop after all. Valentines changes everything, suddenly red becomes associated with the meanings of love, desire, passion, and romance overnight. Red is everywhere and it is harsh!
#2. The cheap gifts.
If it has a heart put on it, then it belongs to Valentines Day. What gift do I get? What happens if they don't like it? What if I don't receive a gift? Food becomes a feel-good purchase and you can only buy candy and chocolate if it is cute. If you are not feeling the pressure of walking around carrying a big teddy bear with the words 'I love you' written in giant letters across it, then you are not participating in the day properly.
#3. The expensive night out.
Your favorite quiet little night out is now fully booked and it is impossible to get a reservation anywhere. All of the great restaurants are full, the theater is sold out, and even if you can find somewhere to go on Valentines night, the venue will be over run with loving, cuddling couples.
#4. Chocolate makes you fat.
Wine, chocolate, luxurious meals at the end of the day. Valentines Day is all about feeding your loved one in the most elaborate possible way and all so soon after Christmas.
#5. Nobody has any clue why we even celebrate Valentine's Day.
Who was St Valentine? What did Saint Valentine actually do? Is there a dark side to this day of love that we do not talk about?
#6. Cupid is creepy.
Bows and arrows from the little man do not scream romance. At no other time of the year would anyone think of purchasing a product with a little boy shooting at them but it is advertised everywhere as the 'gift she has always wanted'. Every TV show, advert and promotion in your local supermarket is geared towards the little Valentine. No matter what channel you turn on, on this day, it will be all red hearts and romantic songs.
#7. The "Sorry I forgot" apology.
Sorry boys but lots of you have been known to use this excuse to make a stand against enforced shows of affection. It is just not possible to forget when it is everywhere?
#8. Your single friend that cries.
If you are single you are expected to be unhappy. There is drama surrounding valentines. It can be painful listening to each of your single friends bemoaning about how they, never mind you, are never going to find love and that there is nothing else in life. Take up a sport!
#9. It reminds people that they are alone.
It is the national holiday of love, but only if you are not sitting on your own. You begin to resent all of your coupled up friends that you previous to this day quite liked. You have yet to find the most amazing person in the world and valentines is a yearly marker that time is running out for you.
#10. If you have to wait for the day to say or to hear the words 'I Love You' then maybe you are in trouble.
Thanks Valentine's Day for pointing that out! With all the focus on day, what about the 364 days of the year when we should be telling our nearest and dearest that we really do love them.
So if you are interested in the movie I hate Valentine's Day, come to download with the best movie downloader for your Mac or Windows PC!