LiveLeak is a video-sharing site similar to YouTube, which allows users to upload and share videos. Users can get the latest events from various parts of the world on this site. With an account on LiveLeak.com, you can upload your own videos to "Your Say" section. There will be such situation that you find some interesting videos and want to download LiveLeak videos for enjoying offline. However, LiveLeak does not provide an entrance for downloading video.
How to Free Download Videos from LiveLeak
If you want to download videos from LiveLeak for free, you need a reliable LiveLeak downloader. And iTube Studio for Mac can be taken use of downloading LiveLeak video (For Windows users, iTube Studio for Windows version is available). With the help of this smart tool, you can just take one click to grab any web video from various video sites like LiveLeak, YouTube, Google Video, Metacafe and more.
Why Choose This LiveLeak Video Downloader:
It supports more than 10,000 video sites and 3X faster speed.
In addtions to downloading videos with one click, this powerful program also allows you to convert the videos to any video or audio format for enjoying them on your portable devices.
Its user-friendly operation interface lets even software green hand process downloading online video as easy as breeze.
Also it is a video file transfer which makes it easy to directly transfer downloaded video to Android or iPhone devices.
Tutorial for Getting Videos from LiveLeak without Any Fuss
Click the above big Download button to get the program. After that, double click the application icon to open the installation menu. Just follow up prompts to finish the installation. When you're done, this smart program will launch automatically. The step-by-step tutorial below will show you how to download LiveLeak videos for totally free on Mac OS X (including Yosemite, El Capitan and macOS Sierra). For Windows users, you can take the same steps after downloading and installing iTube Studio for Windows.
What You Will Need:
A Computer;
iTube Studio for Mac or Windows
Time Required:
Very fast (Variable depending on the video file size)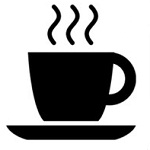 Difficulty:
Easy
Step 1. Start Downloading Liveleak Videos
After you have installed the program, now every video you play on your Mac can be detected by this program. Just find your favorite video from LiveLeak.com and play it, you will see a "Download" button appearing on the top left corner of the video. And then you can:
Directly click the Download button, the program will load and grab the video.
Copy the video URL and then click the Paste URL button in the program to add the video to the download queue.
Directly drag and drop the video URL to the program. Your video will be downloaded immediately.
Tips: iTube Studio supports batch downloading, so you can continue to watch more wonderful videos on the site and then follow the above steps to add it to the downloading queue.
Step 2. Convert the Downloaded LiveLeak Videos (Optional)
If you want to watch the videos at the moment they have been downloaded, you can hit the "Downloaded" menu to access the files. Double click on the target video, then you can watch it with the inbuilt media player.
If you'd like to play the videos on your mobile or other devices, you can convert the files to a suitable format that is compatible with your devices. To do this, simply click the "Add to Convert List" icon next to the target video to send the video to "Convert" menu.
Open "Convert" menu, you will find your video in the list, click the "Convert" icon next to it. Then choose the format you prefer from the pop-up window. Click "OK" to start the conversion.
Video Tutorial on How to Download LiveLeak Videos for Free on Mac
More Tips About Liveleak
As of May 2016, Liveleak has been one of the most popular website in the world and is a British video sharing website that allows users to upload, share and post videos. Initially the makers of Liveleak aimed to use this tool for citizen journalism, capturing live images as they happened and sharing it to everyone. Its features include the "YourSay" section from the website where you can take your own videos and post and share it. It much like creating a video blog.
Liveleak features different news items and must see videos and is catching up with the times of real, live posting of current events and headline makers. It's practically global news as it happens and although some posts are repetitive of the news on television, the news actual members of the society posts are live and really happening as we speak. The site encourages journalism in its digital age. The captive videos and images are how we make everyone aware of the going on around the globe.
Liveleak videos refine media as we know it. It gives every concerned citizen the power to not only express themselves or their views on things but also allows them to inform the world of what goes on at the moment an event, crisis or news is happening. Liveleak has allowed citizens to keep abreast the happenings in their surroundings and make them vigilant against crime or violence around the globe. In an instance you witness a bridge caving in over running current and happen to capture it, you will not only alert those who are in the area but even those who are not there but know people who are indeed in the area. It creates an awareness of what is going on in a certain place or country and alert those who need to be alerted in the instance. Firefighters, Police or the authorities in general.
Some videos are also becoming viral videos on social media and have garnered spots on the international or local news. Depending on how worthy a video is for airtime. The site has a number of news parts you can see such as international mainly and other news that aren't so bad in nature.