MLB comes with videos related to baseball games which are the most popular sport in the United States. These videos are great as far there sound and picture quality is concerned. The videos give you the coverage of each and every precious moment about this wonderful game which requires great deal of stamina and coordination. It is pity if you miss the live game or have no time to wait for the long time buffer to watch the game online. If so, to download MLB games and watch them offline will be the best choice. Here are tips to do so.
Part 1. The Simple Way to Download MLB Game
A MLB game downloader will be needed to download the videos. iTube Studio for Mac (or iTube Studio for Windows) is perhaps the greatest application which helps in downloading MLB game videos besides downloading videos from almost any video site like Facebook, YouTube, BBC, Dailymotion and more.
Why Choose This MLB Game Downloader
In just one click you can download any web video to your computer which you can watch offline.
This MLB downloader is not just a video downloader but also a media converter which can effectively convert the videos to any format.
It supports more than 10,000 video sites, and you can download videos in 3X faster speed.
It also supports to transfer downloaded or converted videos to Android or iOS devices directly.
3 Ways to Download MLB Videos
What You Will Need:
A Computer;
iTube Studio for Mac or Windows
Time Required:
Very fast (Variable depending on the video file size)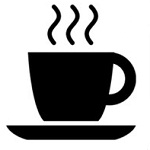 Difficulty:
Easy
Method 1. Download MLB Video in One Click
After installing the downloader on your computer, it will launch automatically. Then when you open the MLB video, you will get a "Download" button on the video window. Simply click the button to download the video.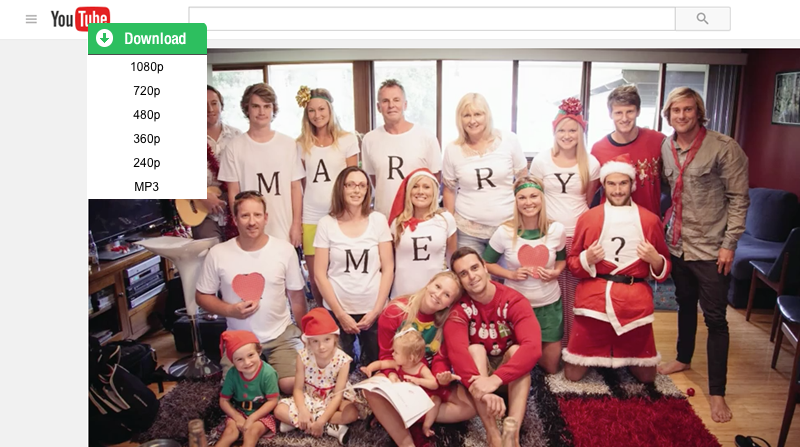 Method 2. Download MLB Video by Copying URL
You also can copy the MLB video URL and then go to the main interface of the program to click the "Paste URL" button. Your video will be downloaded immediately.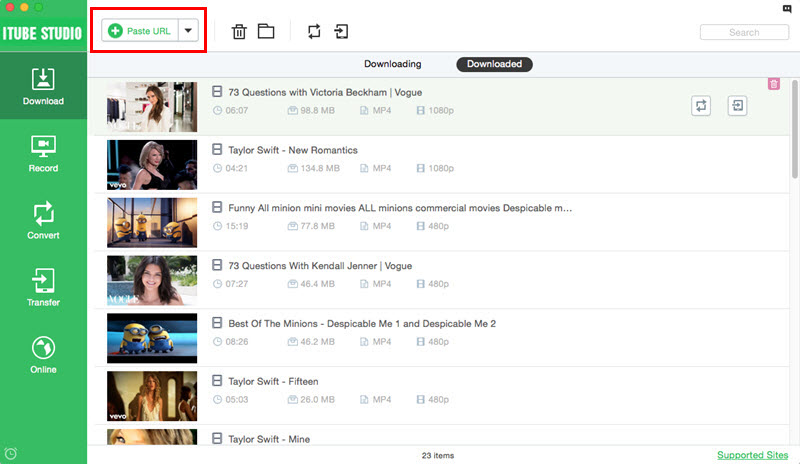 Method 3. Download MLB Video by Dragging URL
You even can simply drag and drop the MLB video URL to the main interface of the program. And the program will load the video and start downloading.
Convert MLB Videos to Any Format
If you want to watch the MLB video on any device, just go to the "Downloaded" tab and click the "Add to Convert List" icon to import the video to "Convert" menu where you can convert its format.
To convert the video format, you should open "Convert" menu and hit the "Convert" icon on the right of your video. You can click the "Audio" or "Video" tab and select your desired output format from the pop-up window. Or simply click the devices name like iPhone, iPad, iPod, Android to convert the MLB video to your devices.
Part 2. More Tips about MLB
Governed by the Major League Baseball Constitution, the Major League Baseball is a professional baseball organization that has a total of 30 teams in the American and National League where 15 teams play under each league. Back in the days when you either catch a game, record on TiVo or read it in the news, the technology era has brought the MLB to social media and the internet. Now, you can follow, find and be updated with the latest MLB video with links under social media's Twitter, Facebook, Snapchat, Instagram, Tumbler, Pinterest and Google plus. Practically everywhere you look on the internet, they are now accessible to social media.
If you're subscribed to any of the social media channels or even when you're online, you have the latest scores, news, updates, standing, players and even ticket promotions handy, you are sure to be connected all the time with your favorite team and players. What goes on during and after the game you can watch on MLB Videos. You can also follow the spring training the teams go through and watch their practice at the same time see their tweets on Twitter and react to it.
MLB video quality is also good when playing the games that MLB online provides. If you're a hard core fan, you can get even more engrossed playing Home Run Derby. It's an interaction kind of game where you can practice your virtual baseball playing skills. Nothing beats the real one on the field of course, but unless technology is not involved, then virtual baseball is not half as bad.
At MLB.TV you can also watch almost three hundred spring training games live for free in your tablet, laptop and even your smart phone. The video quality depends on the resolution of your handheld device however the games you want to see and the practice sessions you are dying to see and try to be a part of and make mental notes to yourself about how their practice season affects their games is something worth having. You get to understand better the game and why your team has flawed or perfected this season.