Are you in the habit of watching news videos on the go? Then one of the best options before you is to download NDTV videos to watch offline. NDTV is one of the most popular news channels that have a lot of videos on its website. You can check out the videos online using your iOS device. But, often due to network issues and other barriers, watching a streaming video may be disturbing. What you can do is, download NDTV videos you want to watch and watch those later in offline mode. But how do you do that? Here is the solution.
Downloading videos from a website like NDTV is not a difficult task. You can use video downloader like iTube Studio to download the desired news videos and save those in your device to watch later.
This NDTV video downloader for Mac supports HTTP, RTMR, RTMPT, and RTMPS. It enables the users to download the videos from more than a thousand websites. You can also use it to convert the downloaded NDTV videos for playback anywhere. Just take trial. You can use iTube Studio. It is an online video downloader and converter that allows you to download videos from any website you want. You can use it to download videos from NDTV, but also from YouTube, VEVO, Facebook, Vimeo, DailyMotion, and many more with only one click, at the best quality available on the web.
How to Download Videos from NDTV on Mac
What You Will Need:
A Computer;
iTube Studio for Mac
Time Required:
Very fast (Variable depending on the video file size)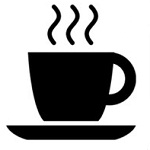 Difficulty:
Easy
Step 1. Open iTube Studio and Download NDTV Video in One Click
Option 1. Go to the NDTV site and find the video you want.
When mouse hovers over the videos you are now viewing, you can see a "Download" button. Click on it to start the download.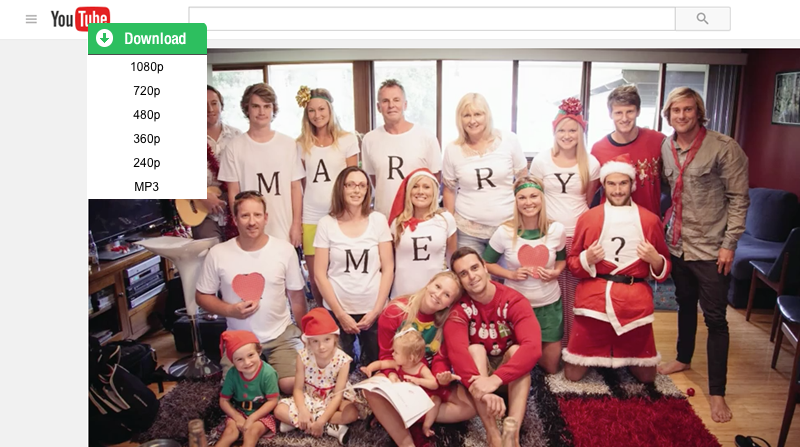 Option 2. Download NDTV Videos by URL.
You can also copy the NDTV video URL and go back to the program interface to click the "Paste URL" button.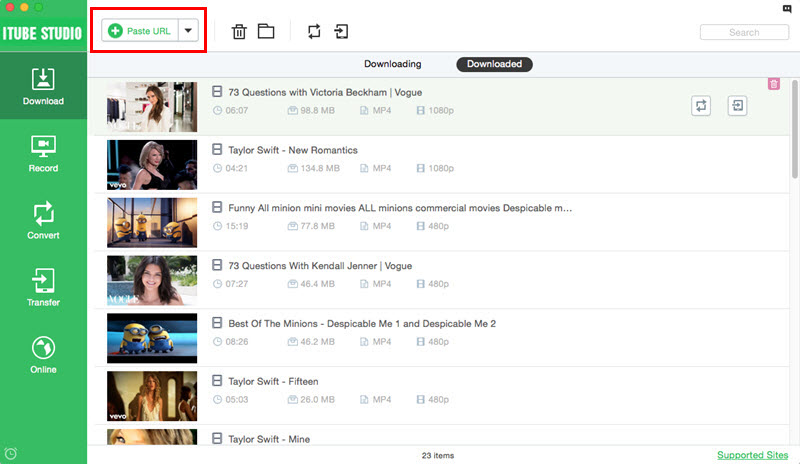 Option 3. Download NDTV Videos by Recording.
You can use "Record video" button to open the recording screen that you can set to the video or full-screen and begin recording.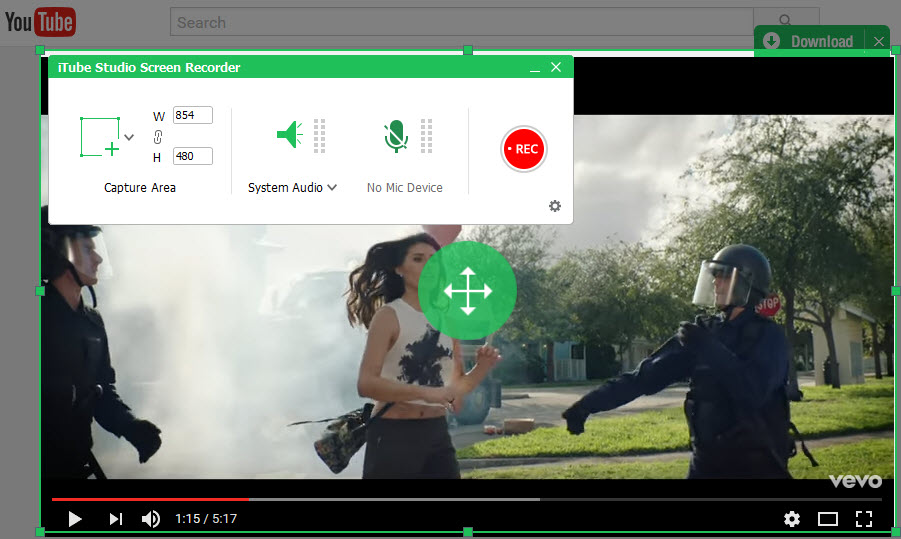 Step 2. Convert NDTV for Playback Anywhere
To watch NDTV videos on any platform without compatible issue, you can use this NDTV video downloader to convert the video to any format. To do so, you can go to the "Downloaded" tab and click the "Convert" button. There will be a new window pop up for output format selection. Choose your desired format and start the conversion.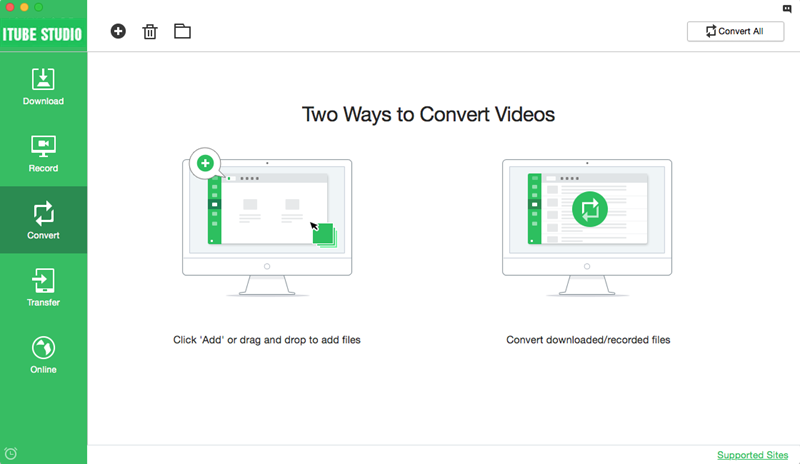 More Tips about NDTV
New Delhi Television Limited (NDTV) is an Indian television media company founded in 1988 and brings all the latest and Indian news to millions of viewers across India and the World at large. The company was founded by Prannoy Roy and his wife Radhika Roy with an aim of ruling the airwaves and providing comprehensive news to its dedicated viewers.
The media company operates variety of channels which include 24 hour English Channel which caters for its English speaking population. It also features NDTV India which is a 24 hour news channel. This channel brings comprehensive news from India and around the globe throughout the day. It also covers all the latest and breaking news with one on one interview and news forums. Other channels under the umbrella of the media company are NDTV Good Times which is a lifestyle channel and NDTV Profit for all the latest Business news.
To ensure the television network is viewed worldwide, the company has put in place workable strategies which include coming up with the NDTV App which can be installed in computers and smart phones for one to receive latest news, sports, lifestyle news and more anywhere around the world. The network is also available on youtube and other online networks where one can also watch news, movies and videos by streaming it online.
With the changing technology, NDTV has sophisticated Applications which encourage its viewers to subscribe and get daily content sent to their phones, emails or even their computers. When subscribed one will be able to get daily news, latest videos and updates, sports, business and many more. It allows interaction with their viewers through social media platforms like facebook, twitter, snapchat and others.
NDTV has been largely involved in organizing campaigns and awareness to solve various humanitarian crises. The major ones being the Greenathon, to sensitize the public about climate change and advocate for effective rural electrification. Other campaigns include Support my school campaign, Save India's Coast, Green Champion and many more.
NDTV hs greatly transformed the media industry in India and is home of the latest news and movies and has gain a lot of respect and admiration for use of sophisticated technology to broadcast to the entire world.