NFL.com is the official site of the National Football League. It holds the latest NFL news, exciting football videos, NFL scores, video highlights, and more. You can watch NFL videos or NFL highlights online, but you cannot download any of their clips for watching offline or anytime and anywhere you like. So is there any way to download NFL videos to play them offline or on mobile devices? Don't worry. You might feel lucky to find out the best solution here. This article will teach you how to download videos from NFL.com with one click.
Part 1. How to Free Download NFL Videos on Mac
To download any video from NFL, you only need to get easy-to-use yet powerful video downloading software like iTube Studio for Mac (or iTube Studio for Windows). This application is specially designed as NFL Videos Downloader that allows you to capture unlimited NFL videos. Besides NFL, it also has the ability of downloading online videos from a wide range of sites including YouTube, Facebook, Break, Vimeo, VEVO, Dailymotion, and 10,000+ more.
Why Choose This NFL Video Downloader:
With its help, you can also convert the downloaded videos to any formats or export the videos to your iTunes library directly from the application.
You can also import your own desktop videos to the program and build video library for convenient management.
And the built-in media player enables you to play the downloaded videos instantly.
It also can be used as a transfer, you can directly connect your iPhone or Android to computer and transfer the video files with this software.
Simple Steps for Downloading NFL.com Videos for Free
You can learn from the below detailed guide to download your favorite NFL football videos. Here I use Mac version to show you how to accomplish the task. Windows users can take the same steps or refer to the user guide for iTube Studio for Windows version.
What You Will Need:
A Computer;
iTube Studio for Mac
Time Required:
Around 3 mins (Variable depending on the video file size)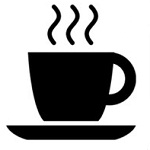 Difficulty:
Easy
Step 1. Start Downloading Videos from NFL.com on Mac (Yosemite)
Open your browser and navigate to the video you want to download on NFL.com. This smart program can detect the video you are playing with your browser and allow you to download the video by using the download extension. So when you play the video on your browser, you will see a "Download" button on the video window. Just click the button to add the video to the download queue.
Alternatively, you can capture NFL video with the video URL. To do so, you can either directly drag and drop the video URL to the program, or copy and paste the video URL to start downloading.
Step 2. Convert the Downloaded NFL Videos to Any Format
When you finish downloading all the videos, you can convert the videos to any video/audio format or to your portable devices compatible formats. To do this, you can go to the "Downloaded" tab and click the "Add to Convert List" button next to the target video to import the video to "Convert" menu.
Open "Convert" menu, you can find your video in the list, click the "Convert" icon next to it. Then a window with output format options will show up. You can select your desired output format from various categories to start the conversion.
Part 2. Tips About Betting on NFL
If there is one thing that unites Americans of any race, religion, gender or political affiliation, it is their love for football. This is why football is an integral part of American culture as evidenced by the dominance of NFL in attendance, television ratings and streaming data.
The National Football League (NFL) is one of the four major professional sports leagues in North America. Each regular season consists of 17 weeks, where each team plays 16 games. After that, six teams from each of the National Football Conference (NFC) and the American Football Conference (AFC) go on a single-elimination tournament, culminating in the Super Bowl.
1. Follow NFL tipsters on betting sites.
There are lots of betting sites on the Internet, but when it comes to NFL predictions, one of the most reliable is at bettingexpert.com. In fact, the site has ranked the tipsters with the most valuable predictions in the platform, with users willkur, maliduki and Dzoni009 topping the list. The great thing about NFL predictions on bettingexpert is the fact that the tipsters are asked to justify their predictions, making these predictions more credible.
2. Look at the statistics from the previous season.
Generally, NFL is one of the sports leagues where there is parity so betting is more difficult. Conventional wisdom tells you to bet on repeat winners, but more often than not, underdogs prevail. This is why it is important to analyze the performance of each team and the individuals in it to predict a result. It also helps to consider the predicted performance of newly-added acquisitions into the team.
3. Be updated throughout the season.
Always be updated about the games. Thankfully, you no longer have to actually tune live as there are now NFL videos available in the league's website that you can watch when have free time.
It is usually unwise to bet early into the season, but once a few weeks have passed, you will start seeing trends. One trend that has become the dominant narrative in NFL games, for example, is that teams that are defeated badly in one week tend to regain its strength in its next game. Another great tip is most teams that go undefeated for the season so far are usually overconfident and may end up losing to a weaker group.