As a famous social platform, Sina provides multiple internet services. Always you can find funny videos on Sina, how todownload videos from Sina become a problem. The answer is in the positive. Below are the tips to on how to download Sina videos.
The Easy-to-use Way to Download Videos from Sina
We highly recommend you to use iTube Studio when come to download Sina videos. It is a very useful tool when downloading videos online. This Sina video downloader provides you with 3X faster downloading speed and allows you to get the videos with 100% original quality.
What Make This Sina Video Downloader Outstanding:
Download videos quickly from numerous video-sharing websites such as Youtube, Dailymotion, Vimeo, Sina, and 1000+ sites.
Support batch download and offer schedule options for you to choose to do nothing, shut down the computer, put it in sleep mode, or just exit the program automatically.
It supports several file formats. Therefore, you do not need to worry about the video format. And you can convert the videos to whatever format your gadget supports.
You can manage and play online videos instead of streaming it through an internet browser. Or you can easily sync it to your iTunes library.
Steps on How to Download Videos from Sina
There are 2 ways of downloading Sina videos using this software. First is through the "Download" button and the second is through video URL. Below is how to do.
What You Will Need:
A Computer;
iTube Studio for Mac or Windows
Time Required:
Very fast (Variable depending on the video file size)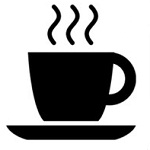 Difficulty:
Easy
Step 1. Install and Launch the Video Downloader
Install iTube Studio for Mac in your Mac computer according to the on-screen instruction. And the program will launch automatically.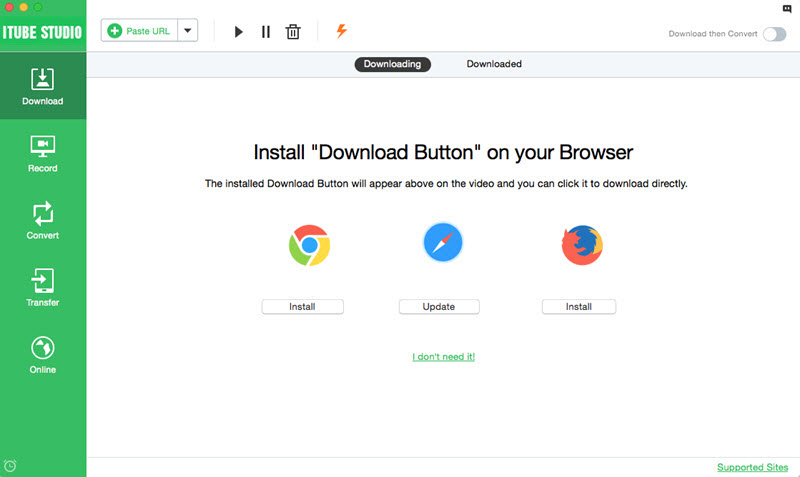 Step 2. Start to Download Sina Video
Download video via "Download" extension
When you open Sina video, you can then move the mouse over the video and a "Download" button will appear at the upper left corner of the video. Simple click the button and select the video resolution you want. And the video will be downloaded immediately.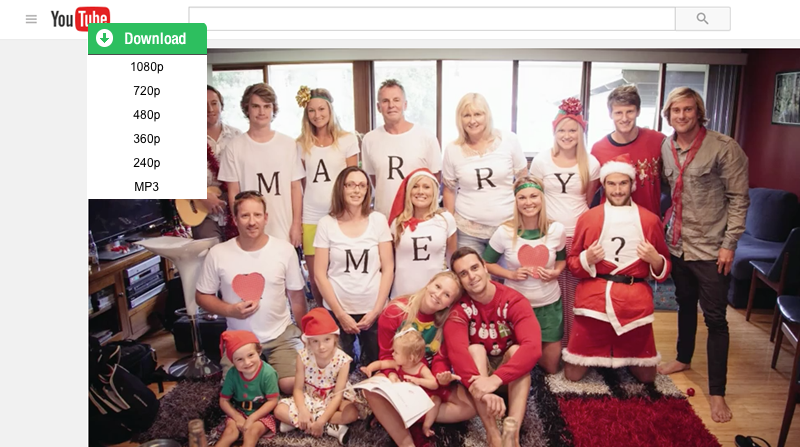 Download video via video URL
View the video that you like through your internet browser and copy the URL of that video. Navigate to the program interface and click the "Paste URL" button. Your download should begin by now.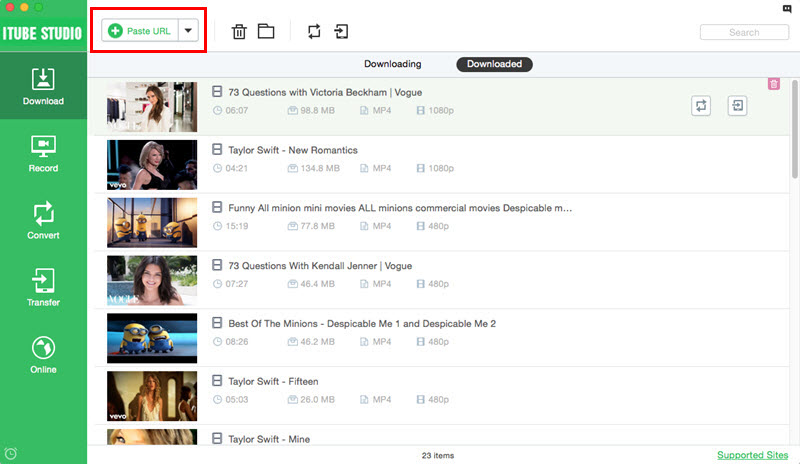 Step 3. Convert Sina Video to Any Format
When the downloaded video format is not supported by your device, you can convert the video format with this Sina video downloader. Go to the "Downloaded" tab, and choose which video you would want to convert and click on the "Add to Convert List" button to import the video to "Convert" menu.
Click "Convert" menu, you will find your video file on the list, hit the "Convert" icon next to the video. A pop-up dialog box will let you choose the output format. Click the "Video" or "Audio" tab to select your desired output format. You also can directly select the device name as target output.
More Tips about Sina
Sina is one of the largest companies in China to date. Sina Corp includes the following: Sina Weibo, which is the Chinese counterpart of Twitter, Sina Qing, which is the counterpart of Tumblr in China, Sina Mobile, Sina Online, Sina App Engine, which is the largest cloud computing engine in China, and so much more. Sina is the number one go-to source for any information you need about China. It provides for a wide range of information such as news, sports, entertainment, fashion, finance, travel, technology, and many more.
Sina's services are also used by many known companies and celebrities to reach out to their target markets and fans respectively. Therefore, you can get a lot of information or photos, audios, videos, or other multimedia files which other social networks or websites do not have.