"Is there any way to download streaming video from YouTube and other video-sharing sites for free?" Sure! To do so, we humbly recommend you to use Streaming Video Downloader. With it, you can easily download streaming videos from any video streaming sites including YouTube, Facebook, Vimeo, Dailymotion, Instagram, ESPN, Metacafe, MTV, The NY Times, Xhamster, Niconico, Playvid, VEVO, Lynda, Bilibili, FC2, and many other video sharing sites. Just read on and learn more about streaming videos.
The Best Streaming Video Downloader that You'll Need
Streaming Video Downloader for Mac (or Streaming Video Downloader for Windows) allows you to download and convert streaming videos to any format fast and easily. It supported download streaming videos from Chrome, Safari and Firefox browsers on Mac (10.12 macOS Sierra, 10.11 El Capitan and 10.10 Yosemite included). There are more features for you to explore.
It can download streaming videos from 10, 000+ sites, and convert web videos to almost any video and audio formats.
It offers various presets for iDevices, game consoles, smartphones and any other mobile devices.
You can even batch download multiple streaming videos at the same time and enjoy other videos in the background.
It supports record streaming video from sites that do not allow download, including Hulu, Netflix, iTunes, BBC iPlayer Live, and more.
How to Download Streaming Video on Mac (macOS Sierra and EL Capitan Included)
Now see how to download streaming flash video with Streaming Video Downloader step by step, and convert to any format (e.g. MP4) in no time.
Step 1. Open Streaming Video Downloader
Needless to say, you should download and install this streaming video application. After this process, a download button will be integrated into your browsers, which will show up when you're watching streaming video.
Step 2. One Click to Download Streaming Video
With this stream video downloader running in the background, go to the streaming video site you want to download video from, and play video. When the "Download" button shows up at the top left corner of the video player, click it to add the streaming video to the downloading queue.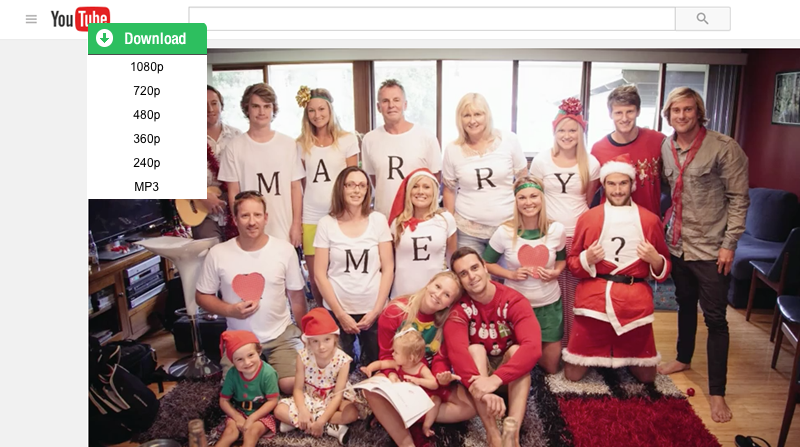 There are also other ways to capture streaming video with Streaming Video Downloader for Mac: 1) Directly click the "Paste URL" to download streaming video via the copied URL; 2) Drag and drop the URL icon to the application's interface.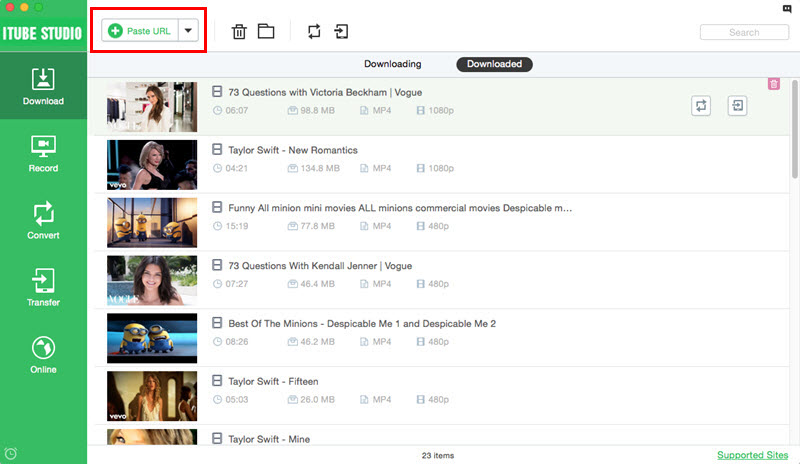 Step 3. Convert Streaming Video to MP4 or Other Formats
Streaming Video Downloader not only allows you to save streaming video, but helps you convert to almost any format you want. After downloaded, you can convert videos to a variety of formats including suitable formats for the iPod, iPad and iPhone. It also converts various formats like FLV, MP4 and WebM into any format that you wish to. This will enable you to watch all types of videos when you're offline, and without buffering again and again. To convert streaming video to a video format that is compatible with your mobile devices, click the "Add to Convert List" icon in the "Download" menu to send video to "Convert" tab.
Then navigate to "Convert" tab, click "Convert" icon and choose the format you want to convert the video to in the slide down window. Click "OK" button to start conversion and wait for it to complete.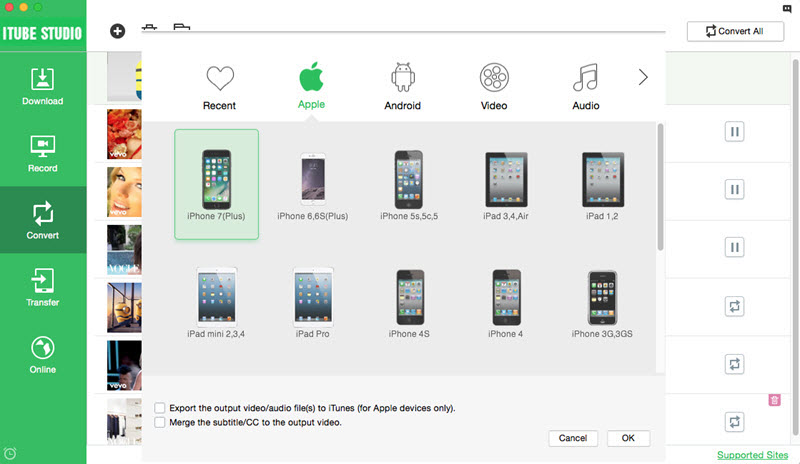 Step 4. Record Streaming Video
iTube Studio is also a streaming video recorder allowing you to record videos from any unable to download sites. You just need to open the streaming video site to find your wanted videos, and click "Record" button on the top of "Record" tab of iTube Studio. And you will open the video recording window. Now you can start and stop recording streaming video by yourself.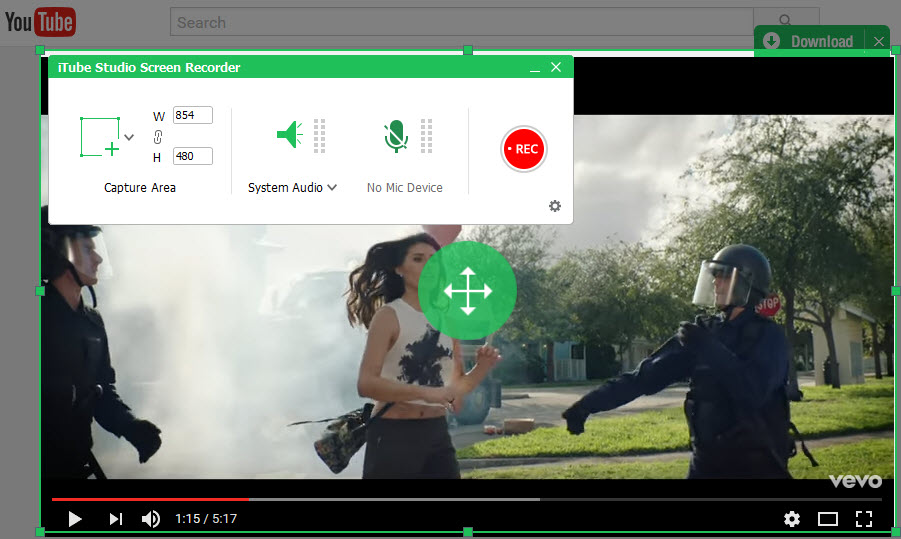 Video Tutorial on How to Download Streaming Video
Part 2. What's Streaming Video?
The best way to understand streaming video is to imagine it as the transfer of data as water flows in a river. The flow goes out as a stream for the user to watch the video while it comes in through the internet. When you click on a video link on a site the process of streaming will start. While you are watching the video, the following parts of that video are being sent to you over the internet and getting buffered. The buffer helps you to enjoy the video without any interruption.
The video is compressed by a codec which serves to make the size of the file smaller making it easier for storage. When it is streamed it enters the program that is receiving it and the program in turn and puts it into a buffer. The buffer is then sent out for the user to watch as a video. An extra portion remains in the buffer if everything goes well as planned. From the user's perspective it is like watching a show live. The flow of the video gets decompressed and goes into the buffer. The buffer is very important as it keeps the video playing on the user's screen. As long it keeps flowing and the buffer works the video plays smoothly without delay.
Streaming video came into existing at the time when internet connections were slow due to dial up technology. In those days, before broadband technology was invented, it's not a good idea to download an entire video before being able to watch it. Nowadays, by downloading streaming video to your Mac, you can watch a video on your computure without an internet connection.