Syfy is a highly popular television channel. The channel primarily showcases programming of the science fiction kind. It includes drama, supernatural, horror, fantasy and even wrestling. Many shows have become tremendously popular.
The Syfy Channel certainly has a number of interesting shows. Unfortunately, you may not always get the opportunity to watch them when they are being broadcasted. Luckily, you can easily download Syfy videos and watch them anywhere anytime with the help of this guide.
How to Download Syfy Videos
You can easily use iTube Studio, to download videos from Syfy shows and watch them later when you are offline. A number of highly useful features have been implemented in this video downloader.
Key Features of iTube Studio:
Allow you to download any online videos including Syfy, Sockshare, Gilde, YouTube, Facebook and 10,000+ sites.
Convert the videos you have downloaded into a suitable format for viewing on not only mobile devices but also gaming consoles.
You can use the inbuilt player to watch videos irrespective of the formats.
Network problems do not affect the download of videos in iTube Studio. Video downloads can be paused and resumed without any problem.
Downloading Videos from the Syfy Channel
What You Will Need:
A Computer;
iTube Studio for Mac
Time Required:
Around 3 mins (Variable depending on the video file size)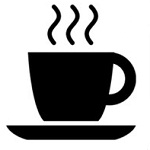 Difficulty:
Easy
Step 1.
Download and install the Syfy downloader in your computer. The program can be installed according to the prompt from the built-in installation wizard. After installation, start up the application.
Step 2.
Open up a web browser in order to visit the Syfy video webpage. You can use Safari, Chrome or Firefox for downloading the videos. As soon as you open the Syfy video, a "Download" button will show up on the video window. Click it to start the video download.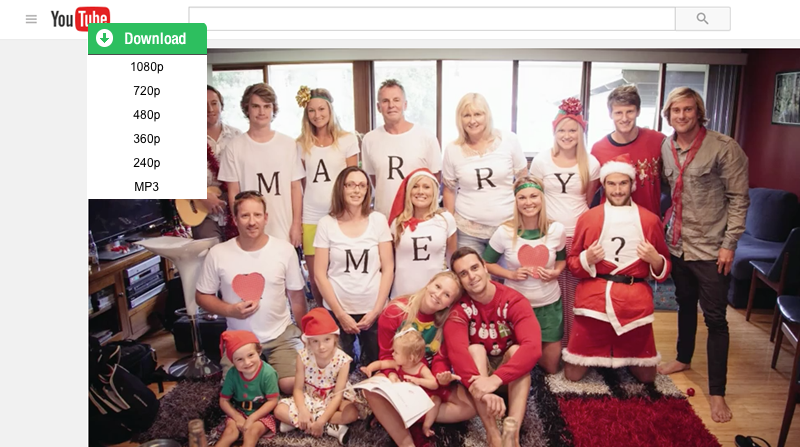 An alternative method would be to copy the URL of the online video. Once copied head over to the iTube Studio application and use the "Paste URL" option to start the download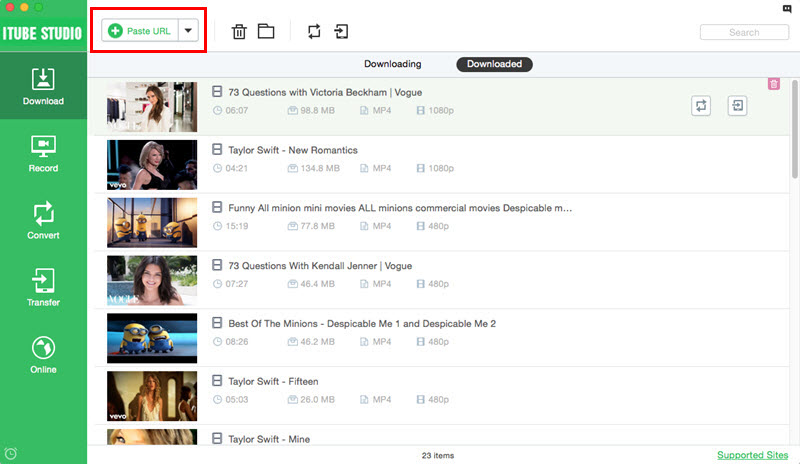 Step 3.
On the left hand side of the window, you will notice a tab named 'Downloaded'. Clicking on it will show you the list of videos that you have downloaded. By the side of each video on the list you will notice a button titled "Convert". Click on this button to open up the convert window and select your desired output format to convert the Syfy video.