Teachertube allows users to browse and watch educational videos such as lectures and speeches online. In that respect, it is quite similar to YouTube. In fact, Teachertube was actually based on YouTube. If you want to download Teachertube videos at your fingertips even if you are not connected to the internet, this guide will fit you well.
How to Download Teachertube Videos
To download Teachertube videos, iTube Studio for Mac (or iTube Studio for Windows) is the best video downloader for you. With it, you are able to download any online videos like Teachertube, Glide, Gamespot, Syfy, Sockshare, and 10,000+ sites. It enables a download extension allowing you to capture the video in only a single click.
Why Choose This Teachertube Video Downloader:
Allow you to download multiple videos at the same time.
You can pause your video downloads any time you want. They can be easily resumed as well right from the spot they were stopped.
Convert videos to any formats. And allow preset for devices like iPhone, iPad, Android devices, and more.
Manage and play the downloaded videos easily.
Tutorial for Downloading Videos from Teachertube
The videos of Teachertube can be downloaded in an amazingly easy process when you have iTube Studio installed in your computer. Once installed, you can follow the following steps to get the video downloaded into the hard disk of your computer for offline viewing.
What You Will Need:
A Computer;
iTube Studio for Mac or Windows
Time Required:
Very fast (Variable depending on the video file size)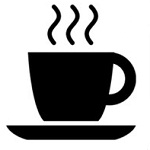 Difficulty:
Easy
Step 1. Download Teachertube Videos
Download iTube Studio from its official website. Run this Teachertube downloader. Go to Teachertube site to find your favorite video. Open the video and you will get a "Download" button on the video window. Just click it to start the download.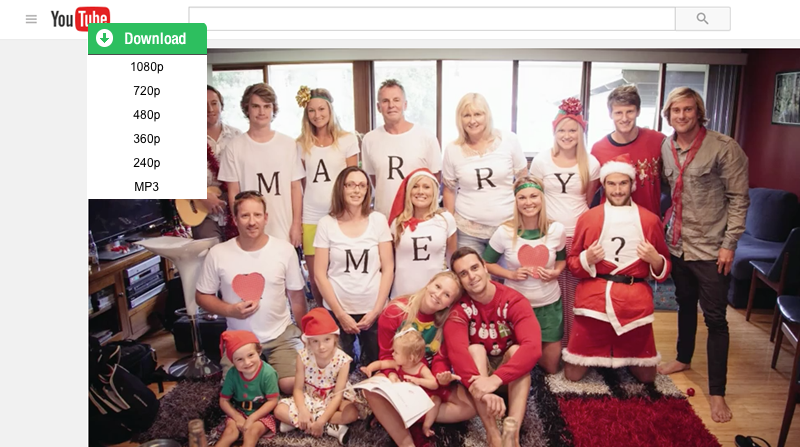 Alternatively, you can also copy the URL of the video as it appears on the address bar and paste it in the section called "Paste URL" inside the iTube Studio application. This will also download the video.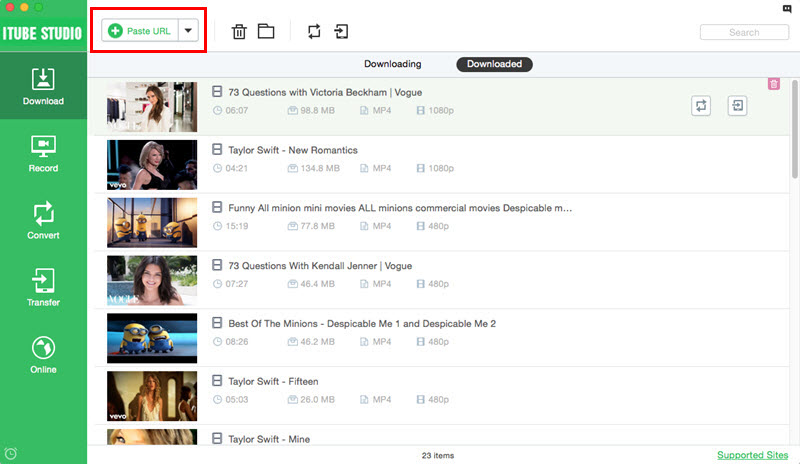 Step 2. Convert Teachertube Videos
If you wish to convert Teachertube videos, go to "Downloaded" tab and click the "Add to Convert List" icon beside the video you want. In this way, you have imported the video to "Convert" menu.
Then go to "Convert" menu and click the "Convert" icon on the right of your video. A new window will open up which contains a list of the various formats that you can cover your chosen video into. Choose the desired format and start to convert Teachertube videos. You can even select a device name directly to convert Teachertube to iPhone or Android supported format.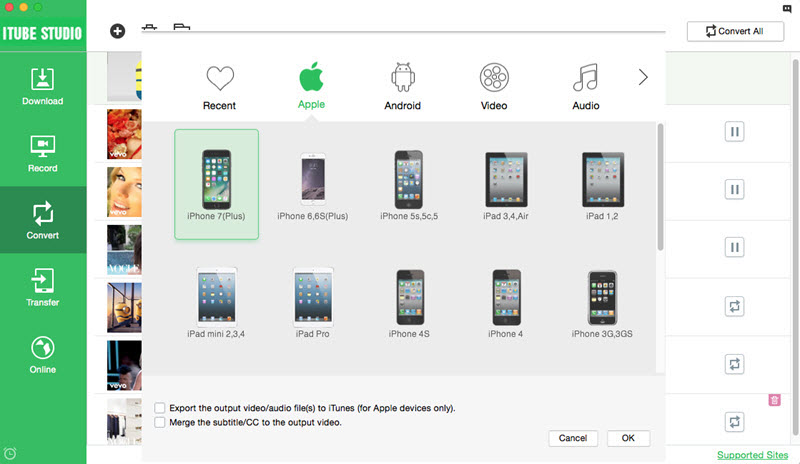 With iTube Studio, you can finally watch the videos of TeacherTube offline without any problems whatsoever.