Ustream is a video-sharing site with Live streaming Videos, sport video, online events, news video, and more. But if you come to download Ustream Videos, there is no luck, since there is no download service on Ustream. Well, no worry! You can use an efficient Ustream downloader to download videos from Ustream for free.
The Easiest Way to Download Ustream Videos on Mac (macOS High Sierra, Sierra)
Looking for a great Ustream video downloader? iTube Studio for Mac (or iTube Studio for Windows) is the highly recommended tool for you. It is a simple designed, but user friendly application. With it, you can accomplish Ustream download on Mac (macOS High Sierra, Sierra and EL Capitan) with one single click. In addition to Ustream, it also lets you download videos from YouTube and other 10,000+ video sites.
Why Choose This Ustream Downloader:
3X faster to download videos from YouTube, Facebook, Vimeo, and thousands of other sites.
It enables a download plugin allowing you to download videos on Safari, Chrome and Firefox directly.
You can batch download videos and download the whole YouTube playlist and channel in 1 click.
You can convert videos to many popular formats so that you can watch them on your devices without hassle.
It comes with record feature that allows you to record videos from any unable to download sites.
How to Download a Ustream Video on Mac (10.12)
Step 1. Download Ustream Downloader
After you have successfully downloaded and installed the program on you Mac, you can then take the steps below to download videos. For Windows users, please get iTube Studio for Windows and then follow the same steps.
Step 2. Download Videos on Mac
Download with 1 click. Launch this Mac Ustream Downloader and then open your browser and go to ustream.tv to find the video you want to download. When you play the video, a "Download" button will appear on the top left corner of the video. Click it to start downloading the video.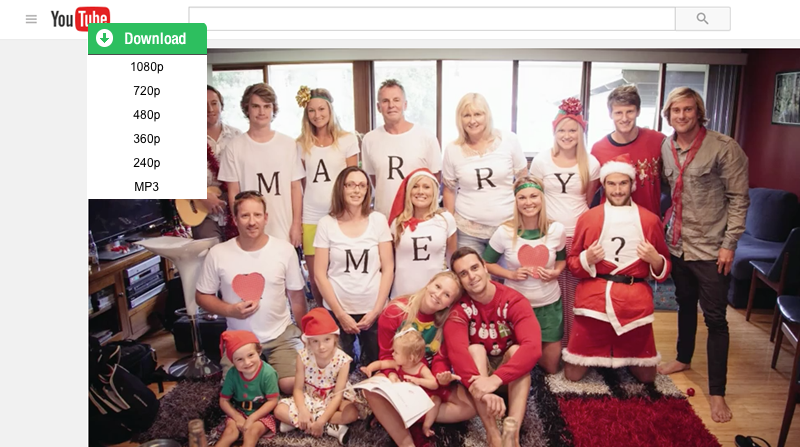 Download with URL. You also have another two download options: copy the video URL, resume to the program and click the "Paste URL" button; directly drag and drop the video URL to the dock icon of the program.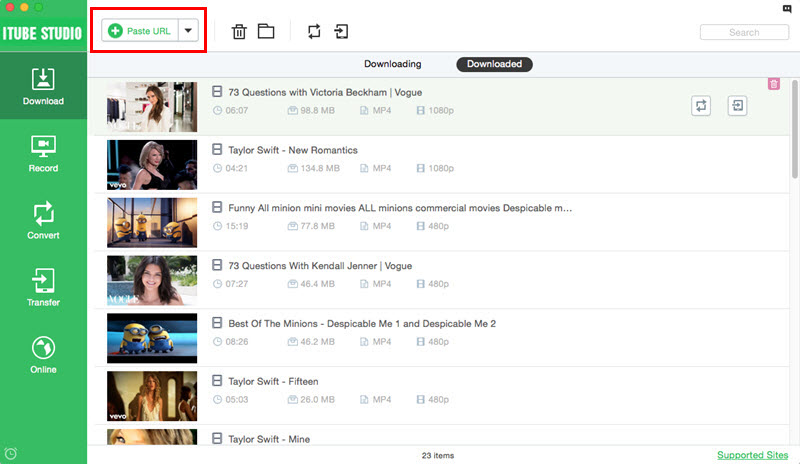 Record Ustream videos. You can recrod the Ustream video with the video recorder feature. To do so, in the main interface, open the "Record" menu and click the "Record" button to open the video recording window.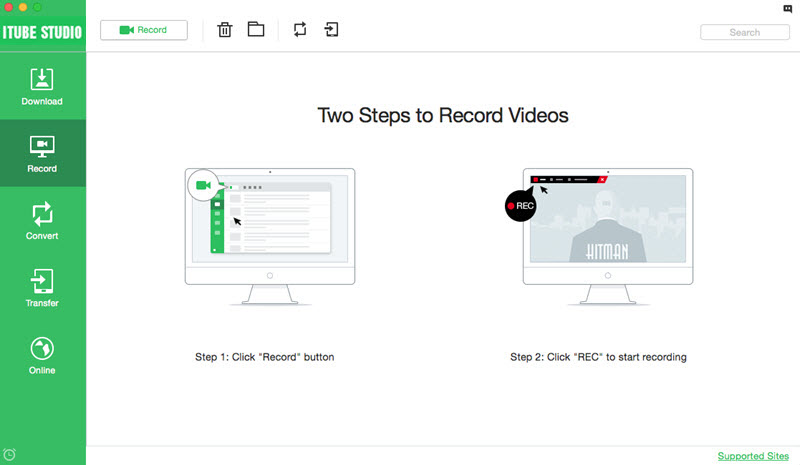 And then open the Ustream videos you want to download, and click the "REC" button to start recording Ustream videos. You can also set the record duration and screen size.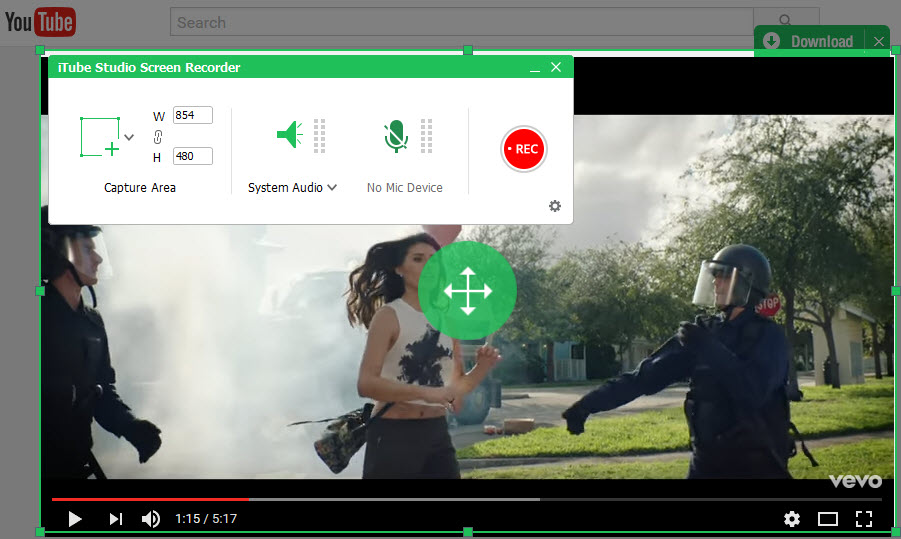 Step 3. Convert Ustream Videos
After you have downloaded the Ustream videos you like, you might like to convert these videos to other formats either for preserving or playback on other devices, like iPhone or iPad, Android-base smartphone or other mobile devices.
In that case, you should go to the "Downloaded" tab of this Ustream Video Downloader for Mac interface and select to videos to add to the "Convert" menu.
And then open the "Convert" menu and click the Convert button on the right of each item, and then choose the output format from the pop-up window. Then all you need is hitting the OK button to get the conversion done. Bingo! That's it! You make it perfectly.
Tips about Ustream
One way you can use Ustream.tv in Internet branding is similar to the infomercial format you see on television. You will essentially be on live television talking about your business or product, and possibly doing a demonstration. You can have a countdown for the time frame that a special deal is being offered. You can also have an open question and answer session at any point, as this service comes with a chat room. You can basically do what you want with it.
You can also use Ustream for press releases. Press releases are excellent for Internet branding. Maybe you want to announce a special sale or service, or a new line of merchandise with minimal expense. You can do that here. You are literally limited only by your imagination. Ultimately, as long as you're putting a human element to your company, you can spin this thing however you want to. Just make sure you will be able to answer questions, or at least know how to say "I don't know" without looking too clueless. Of course this is going to be challenging, but anything worth doing is, isn't it?
On the other end of things, you will have to advertise your advertisement to really make it effective in Internet branding. You can post an advertisement for it on each of your blogs. You can send out advertisements to your mailing list. You can post it up on your website. Why not put it up on social bookmarking sites and blog carnivals? Announce it everywhere, and in every way that you can. The point is to get as many people as possible to this live interactive session, where you can interact with them and quite possibly drive them back to your site, ready to spend more money.
As you can tell by now, Ustream.tv and similar websites can be a useful addition to your Internet branding campaign. I'm sure that by now your wheels are turning out ways that you can make use of this technology. Of course, it's going to take some preparation. Of course, it's going to take some work. But think about it this way, the conversion rate can be massive if you handle this venue correctly. That's what we advertise for, right?