The Facebook Mobile is an app used to access the widely-popular social network. Available on iOS, Android, Blackberry, Windows Phone, Windows 8 and Nokia devices, the application is available free of charge and provides a rather intuitive experience. Using the Facebook app, individuals with a compatible device can check their status updates, post pictures, message friends, like pages, express themselves using emoticons, and even change important settings. In other words, the app provides almost all of features of the Facebook desktop experience in a mobile form.
Once you've download the Facebook app, you can use it while on the road to share your current location with the world. Visiting that Thai restaurant you've always wanted to visit? Turn it into a status update! You can even message your Facebook Top Friends using the Facebook Mobile Messenger. If you've run out of cell phone minutes or usable text messages, use the Messenger tool to ask your significant other if you have to pick up any groceries on the way home.
Part 1. How to Get Facebook Mobile on iOS and Android Devices
Many mobile devices come preloaded with a Facebook application due to the social network's overwhelming popularity. Be sure to ask your mobile phone company if you need to download the application. Regardless, downloading the Facebook app is a rather simple process for iOS and Android device users.
Download Facebook App for iOS Devices
Go to the App Store and search for Facebook.
Click on the Facebook application to install the application on your iOS device.
Open the Facebook application once the download is concluded.
Download Facebook App for Android Devices
Go to the Google Play Store and search for Facebook.
Click on the Facebook application to install the application on your Android device.
Open the Facebook application once the download is complete.
Part 2. How to Download and Transfer Facebook Videos to Mobile Devices
Facebook Video Downloader for Mobile Devices - iTube Studio Video Downloader
Despite the overwhelming utility of the mobile application, users remain unable to download their favorite Facebook videos through their iOS and Android devices. However, there's no need to worry about that! With iTube Studio for Mac you can download your favorite Facebook videos with ease.
It can help you:
Download videos from Facebook, YouTube and other 1000+ sites;
Extract audio from video for playing on your iPod and other player;
Convert downloaded and local videos to almost any media formats;
Transfer video and audio to mobile devices for watching anywhere;
Play videos with the built-in media player in multiple playback modes.
What You Will Need:
A Computer;
iTube Studio for Mac
Time Required:
Very fast (Variable depending on the video file size)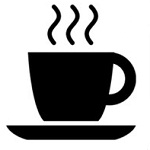 Difficulty:
Easy
Step 1. Download Online Facebook Videos
Go to Facebook and find the video you want to download. When the video is playing, put your mouse over the video window then you'll see a Download button on the top left corner. Click it then the program will automatically start download the video for you.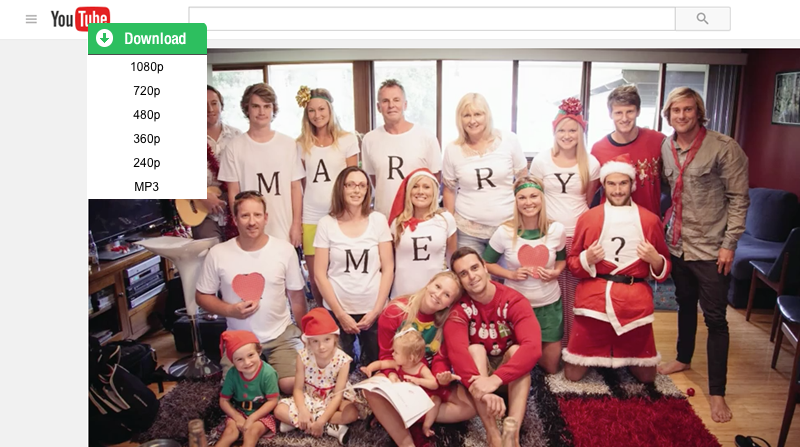 Alternatively, you can also copy the video URL and then resume to the program and click the Paste URL button. Or you can drag and drop the video URL to the program to add it to the download queue.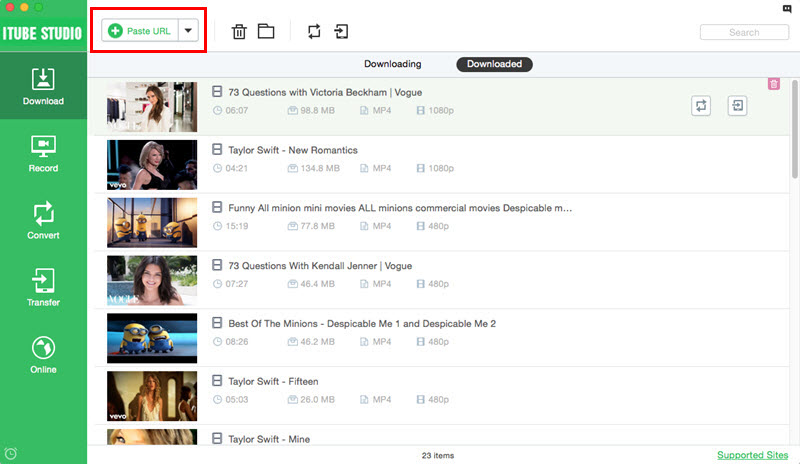 The program supports batch downloading, which can save you a lot of time. You can continue add Facebook videos to the download queue.
Step 2. Convert the Video to Your Device Compatible Format
When the download is concluded, you can hit the Downloaded tab on the right side of the interface to find the target video. Click the Convert button to open the output window. The program offers multiple presets for mobile devices. You can choose a suitable device preset from categories like Apple, Android, Game Devices etc. Click OK to start the conversion. When the conversion is done, you can then put the video clip into your device.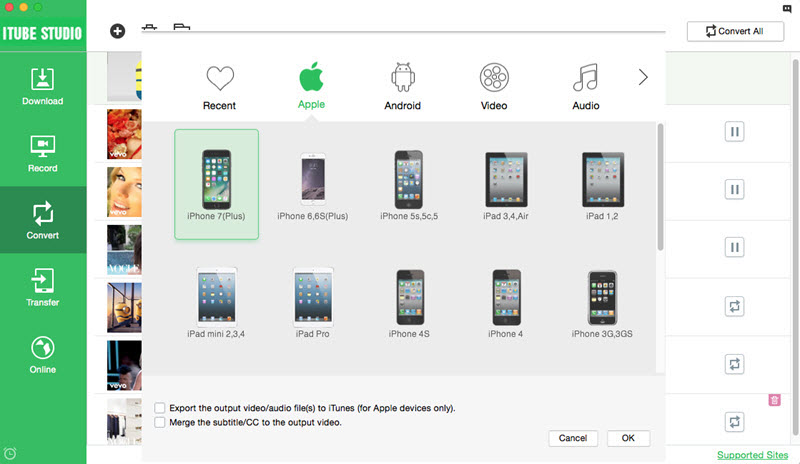 Step 3. Transferring Videos to Your iOS Devices (Optional)
Have plenty of video recorded files that you just can't seem to upload to Facebook? Looking for a way to transfer your video files to and from your iPhone, iPod, or iPad? Try the Transfer function, which provides you with the tools you need to transfer your files to your Mac from your mobile device or vice versa.
Part 3: Tips About Using Facebook APP on Android and iPhone
If you are an ardent fan of Facebook and you have never tried the Facebook app for android and iPhone then you are missing out on a lot. The app has some amazing features that will make your user experience even better. For instance, you can effectively manage notifications, choose whether you want your videos to play automatically or not, pin those friends you message often and even enable a two-step authentication system.
1. Block Out Friends and Posts You Dislike From Your Newsfeed
Honestly, you do not need those numerous posts and friends actions on your newsfeed. The Facebook app for android and iPhone gives you an option to have only those posts from friends you care about on your newsfeed. You can even slash off articles from sites you are not much of a fan. You can execute this by clicking on the arrow facing downwards besides the offending post. You will be given a list of options to choose from. Either hide or unfollow will ensure no future posts from that source appear on your newsfeed.
2. Select Your Video Auto-Play Options
Any newbie on this Facebook app will get pissed off by the fact that videos get to play automatically. This is just a default setting that can be changed. Once you open your app, go to menu and then select settings. Click on video auto play and then decide whether you want it on, off or on Wi-Fi only.
3. Make Your Photos More Appealing with the Facebook APP Onboard Image Editor
Thanks to this app you no longer have to post traditional, ordinary and boring photos on Facebook. Use the available editing tools to pimp your photos a little bit. Simply put, you can crop, caption and add stickies' to the photos. Captions can be added directly whether you are on android or iPhone.
4. Effectively Manage Your Notifications
When using the Facebook app certain settings to do with notifications come by default. Depending on your preference you can change the settings to suit what you want. For example:
(1). You can choose the interval at which you want your notifications refreshed.
It is not always necessary that the notifications come in continuously. This can even be detrimental to your phone battery. The app gives Facebook users an option to choose the duration of refresh interval which can be between 30 minutes to 4 hours.
(2). Mute notification of messages from friends.
At times you just feel you need a break from those notifications from friends. In that case just mute them and concentrate on what you are doing.
The Facebook app for android and iPhone is not only interesting but also very handy. There are lots of other things you can do with the app. For instance you can resort to the two-step authentication technique for security purpose.