Nowadays, Netflix movie download is not available on the site. Netflix has not planned to add on the download service. But can I download Netflix movies to tablet? Yes, it seems that the only way to do this is to download movies from Netflix with the help of third party video downloader. Below is the best solution for you.
Part 1: How to Download Netflix Movies to Tablet for Free
When you want to watch Netflix movies you can either download or stream them from their website. However, recording them is much better than streaming them since you have the opportunity to watch them again. Among the many programs that you can use to do this is iTube Studio for Mac (or iTube Studio for Windows) This program is not only the best but is also the easiest way to do this. It's designed in a unique way and professionally developed to provide video lovers with the best experience that they can ever get.
This amazing program enables you to download movies from 10,000 and over movie sites in a very easy way. If you cannot be able to download videos from other sites this program can download the videos and also record the movies that you want to download with a lot of ease.
Key Features of This Netflix Downloader:
Support batch downloads.
Easy to use and also download with speed.
Has good quality downloads.
Convert videos to any device or format.
Steps to Download Netflix to Tablet
When you want to enjoy the movies from the convenience of your device while not streaming them from the sharing platform, you only need to download them by following the below simple steps.
What You Will Need:
A Computer;
iTube Studio for Mac
Time Required:
Around 3 mins (Variable depending on the video file size)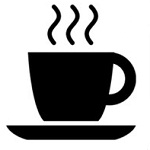 Difficulty:
Easy
Step 1 Download and install the program
The first step is to download the video recorder on your device by following the prompts. Launch the iTube Studio from your machine's start menu by double clicking on the icon that will take you to the main menu interface.
Step 2 Record Netflix movies
Click on the "Record Video" button to start recording the movies. While doing this you can change the movie to the quality and resolution that you want. Go to your Netflix account and choose the movie that you want to record and then click the "REC" button to start playing it automatically. The video recorder will start recording the video.
Step 3 Convert Netflix movies to tablet
Once the movie has finished downloading you can actually change it to your preferred format, transfer it to another file or even rename it. You simply open the movie that you have downloaded and choose the recorded movies and then click on the "Add to Convert List" button of the right side of the video. In the "Convert" tab, click on the "Convert", choose MP3 as your output format and then click "OK" to start the conversion.
Once you have done this you will get the movies that have the same quality and resolution as the ones in Netflix. More so, you can also convert your recorded video into any media format that you want.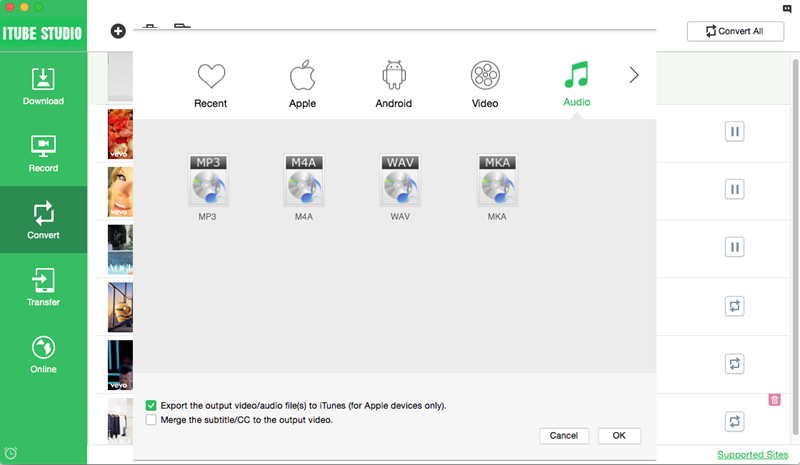 Part 1: How to Download Netflix Movies to Tablet for Free
With Netflix App you can explore the media library with thousands of movies. This app gives you access to your Netflix membership on your tablet or android within the app. You can then browse among the thousands of videos and movies and choose the ones that you want to watch in full HD. You can also search for your favorite show and immediately watch. But how can I download Netflix movies on my tablet? Before downloading, you must know that Netflix requires a paid subscription to work. Each subscription has rules on how many screens you can simultaneously view.
Step 1: Go to the Netflix website.
Step 2: You will see a blank screen that will open and close to show that the download has started.
Step 3: Go to the Apps menu. And choose download and select install.
Step 4: You will know that the installation is complete when you see the notification showing successfully installed.
Step 5: Search and launch the Netflix App. Enter your Netflix details and you are ready to watch Netflix from your tablet.
Part 3: How to Download Netflix on Nabi
What Is a Nabi?
Although young children enjoy playing with iPads, if you leave them with the gadgets for long they might end up with some apps that are not suitable for them. Nabi is, therefore, a tablet that is specifically meant for kids. It not only has many child friendly apps but it also has a protective case that protects it from any damage that might occur. Although it's not the first one of its kind, it's the one that is not a toy. It has 4GB storage, 7 inch capacity display, dual core 533 MHz processor, 1.3 megapixels and an Android2.2 operating system. Even adults can use is a tablet.
Download Netflix on Nabi
Netflix is not available on nabi appstore but you can download it directly from the Amazon.
Step 1: First change the nabi into parental mode. Once you are done you will see the interface Fan a Tech. Choose this and move to the video section where you will see the Amazon app store
Step 2: Choose and click the download button to start downloading the app. Since a progress bar will appear on the screen you can know how your download is moving.
Step 3: Once you are through with your downloading go to the Amazon app store and click install. Once this is done you will see an icon to the app store on top of your app screen.
Step 4: Click of the app store and start searching for Netflix from the search field. Once you have found it you can follow the same procedure to install it on your nabi.
This process will allow you to get many movies and TV shows at your disposal. You can then move to kids section and enjoy all their programs. This is one of the best ways to keep your kids entertained. They will also love to watch their favorite programs without waiting to watch them on TV. That is how you can download Netflix movies to tablet.