There is much talk about 4K content also known as Ultra HD videos in the technological world. This then raises the question what exactly is 4K content? 4K content is the video that has a resolution of 3840 by 2160, 8.3 megapixels with an aspect ratio of 16:9. What this means is that you will be able to stream videos with clear density. The images are more explicit and more of real-life pictures compared to old 1080p. Netflix is one of the streaming site that is on the verge of releasing content with 4K compared to other sites like Apple TV and Amazon.
Part 1. Netflix 4K Content - Download and Watch Netflix 4K at Anytime
Do you know that you can download 4K content on Netflix? Yes, with a Netflix 4K downloader like iTube Studio Netflix 4K Content Downloader (or iTube Studio for Windows) you will be able to download and record the Netflix 4K content easily. iTube Studio is a trend software that not only supports 4K videos but also 1080p, 720p, 480p and 144p from over 1000 sharing sites. Its download speed is three times faster compared to other downloaders. With iTube Studio software you will be able to explore other features likeDirect download of MP3 files from YouTube.
iTube Studio - Best 4K Content Downloader for Netflix
Download video from 10,000 online video sharing sites such as Hulu, Neflix, Vevo, Vimeo, YoTube, Metacafe and much more.
Record tutorials, Facetime, Skype Video or high quality videos from any video sites.
Convert your downloaded 4K videos to over 150 file formats and to iOS devices, Android devices, Game Hardware and iTunes Library.
You can also transfer your downloaded or recorded 4K video from Netflix to Apple and Android devices.
Manage your video library with iTube studio is simple such as organizing and deleting files.
Perform batch download of 4K videos from Netflix, YouTube, Vimeo or other sites at 3X faster speed.
How to Record Netflix 4K Content
So, how do you record Netflix 4K content with iTube Studio? Well, it is very simple. Just follow the steps below and record Netflix 4K content like a pro. But first ensure that you have downloaded iTube Studio on your Mac or Windows.
Step 1: Launch iTube Studio and Choose Netflix 4K Content
Open iTube Studio 4K Content Downloader that you have installed on your computer. Go to main interface and click on "Online" and select "Netflix" sharing site, or navigate to Netflix in any of your browser. You will be able to see other supported sharing site displayed on this window. Search for the video that you want to record such as "13 Reasons Why". Go back to the main interface and click "Record" icon. After that, click on "Record" button.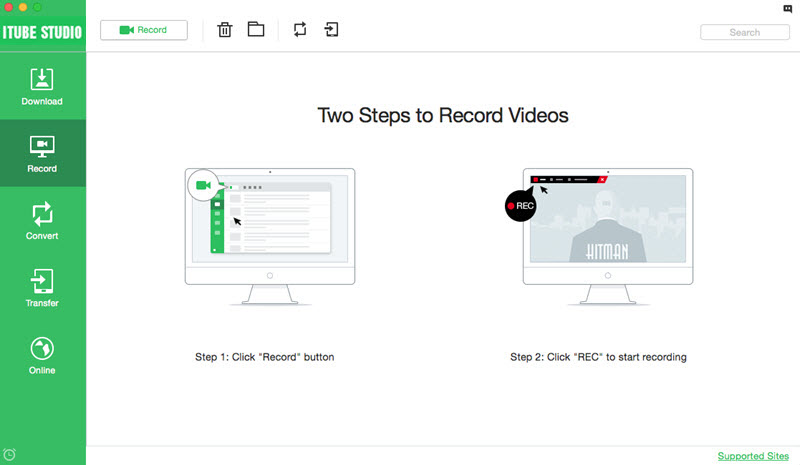 Step 2: Modify Recording Settings and Record Netflix 4K Content
Next, you need to do recording settings. Drag the cursor to capture the frame size that you want record. Alternatively, you can do manual settings by clicking on "Capture Area" button. You can also opt for "Full Screen" and perform "System Audio" settings. Finally, click on the red "REC" button to start recording your Netflix content. Just like that, you will have recorded 4K content videos on Netflix.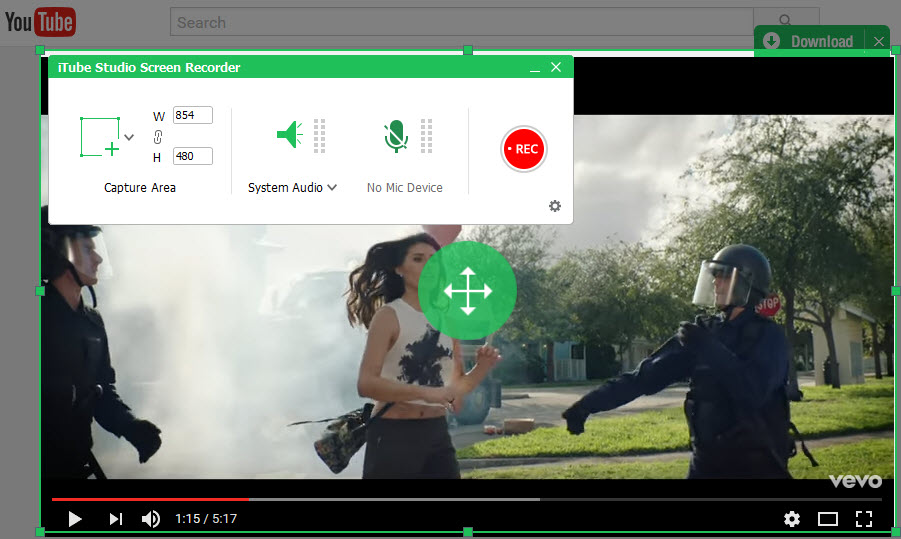 Part 2. Latest 10 Popular 4K Content on Netflix
#1. 13 Reasons Why
13 Reasons Why is an American Teen Drama mystery narrated by Katherine Langford.
#2. Black Mirror
This is British science fiction series that is now available on Netflix. Charlie Brooker created this satirical movie.
#3. Breaking Bad
Breaking Bad is a perfect choice for you if you love black comedy. Dave porter composed this neo-western crime drama and was created by Vince Gilligan.
#4. Narcos
Another 4K content that you can find on Netflix is Narcos. This is a crime thriller series that was created by Chris Brancato, Doug Miro and Carlo Bernard.
#5. Chelsea Does
Chelsea Does is a documentary that stars Chelsea Handler and was directed by Eddie Schmidt. In every episode, Chelsea Handler talks with friends, fellow comedians, psychologists and friends.
#6. Flaked
Flaked is another American comedy TV show that was created by Will Anert and Mark Chapell. This series whose six of its episode was premiered this year stars Will Anert, Ruth Kearney and David Sullivan.
#7. Audrey & Daisy
You can al check on Audrey and Daisy on Netflix. It is an American documentary about three rape cases, assaults and cyber bullying. Audrey & Daisy stars Audrie Pott and Daisy Coleman. The directors of this documentary are Bonni Cohen and Jon Shenk.
#8. Cooked
For food lovers, there is a TV show known as Cooked. This US TV shows stars Michael Pollan as he tries to explain and explores how food has transformed the globe.
#9. Stranger Thing
Our list will not be complete without mentioning Stranger Thing. It is a horror science fiction series that was released on July 15, 2016. The story is about a young boy who disappears and supernatural forces occur including appearance of a young girl.
#10. Fuller House
To end our list is Fuller House. This is an American family sitcom that will cheer your day. Jeff Franklin created it.
Tips on Netflix 4K Content
When you want to stream or record Netflix content there are things that you need to consider before opening Netflix on your device.
• Netflix 4K is of HD definitions and it requires a stable Internet of 25mbps upload and downloads speed. • To stream Netflix 4K videos you will require a 4K TV. The latest TVs are built to support 4K so you need to check on that. • You also need HDMI 2.0 connection. • Also check on the right subscription plan that enables you to stream 4K content on Netflix.