It is the month of Halloween once again. Nothing will ever beat the ability of a person to have a very nice but scary Halloween movie to watch with friends and family members. This has always been the dream of almost everyone but there is one problem that makes it exceedingly impossible to realise such lofty Halloween dreams and that is how to get scary Halloween movies to watch offline.
Most of the scary and funny Halloween movies around can be watched when a person is connected to the internet and that also requires money. Even then, it is still required of a person to have a very strong internet connection in order to stream the video continuously without any breakages. This is inconvenient. Another stumbling block is that a lot of those Halloween movies can only be watched when one goes online but cannot be downloaded. Is there any way to download Halloween movies for offline playback? Sure, you will get solution here.
You might have tried so many video downloading applications but almost all of them have failed. However, there is one video downloading application that has really taken the world of by storm and that is iTube Studio for Mac (or iTube Studio for Windows). It works effectively and efficiently allowing you to download movies from a number of sites, such as YouTube, Facebook, Dailymotion and 10,000 more. It comes with a variety of very unique features:
A very fast video downloading speed.
The ability to perform a variety of tasks at a time.
Converting of videos from a format to the other.
Organize and play downloaded videos.
Directly export videos to your iTunes library.
Simple Steps to Download Scary Halloween Movies
By following the simple steps below, you will be able to download all your favourite scary Halloween movies that are fun to watch.
What You Will Need:
A Computer;
iTube Studio for Mac
Time Required:
Around 3 mins (Variable depending on the video file size)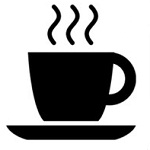 Difficulty:
Easy
Step 1. Download and install the iTube Studio
This step is all about downloading iTube Studio onto your computer and then following the step by step rules to install it. After that, the program will launch automatically.
Step 2. Download Halloween movies
Now you can go to any site to find your favorite Halloween movies. When you open the movie, you will get a "Download" button shown on the video window. You can directly click the button to download the movie.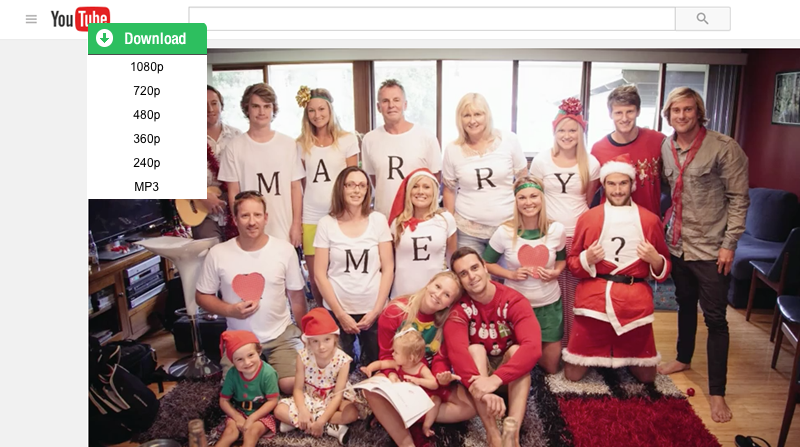 Alternatively, you can simply copy the URL for the Halloween movie, and then paste it to the program by clicking the button "Paste URL". The download will begin.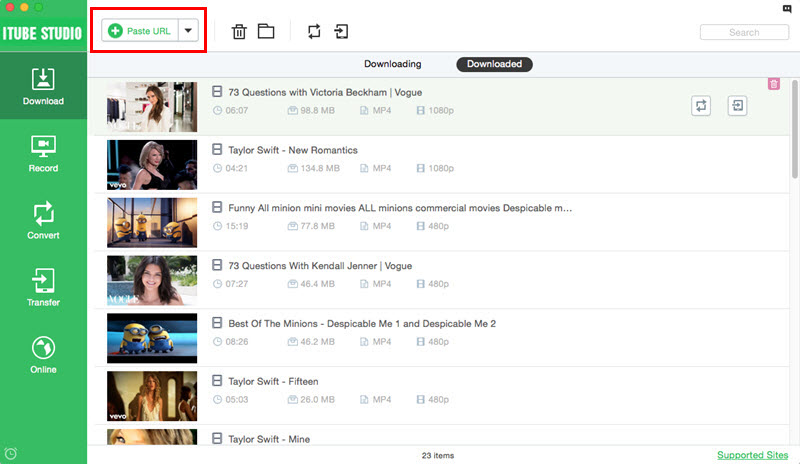 Another easy way to download the Halloween movie is to drag and drop the movie URL to the program infterface. It will start downloading the movie.
Step 3. Convert the Halloween movies format (optional)
If you would like to play the Halloween movies on any devices, you can convert it to the device compatible format. To do this, just locate the video you want to convert, and then click on "add to Conversion list". Then go to "convert", click on "conversion". A pop-up dialog will come up. Choose the MP3 format, and then click OK to start the conversion process.
By following these very easy steps provided here, you will be able to download all Halloween movies online and then play them offline whenever you want.
Top 10 Best Halloween Movies to Watch in 2015 Halloween
There are so many Halloween movies out there nowadays that it is always difficult for people to get their hands on the very best. Reading on will let you get to know of the ten best Halloween movies to watch this Halloween and they are as follows:
There are so many Halloween movies out there nowadays that it is always difficult for people to get their hands on the very best. Reading on will let you get to know of the ten best Halloween movies to watch this Halloween and they are as follows:
Top 5 scary Halloween films to watch in 2015 Halloween
House of 1000 Corpses
Sleepy Hollow
Halloween
The Changeling
The Amityville Horror
Top 5 funny Halloween films to watch in 2015 Halloween
The Nightmare before Christmas
Scream
Coralline
Harry Potter
The Legend of Sleepy Hollow