Having an excellent private browser is no doubt every user's dream. However, getting one that perfectly addresses your needs can be a little bit tiresome. If you are facing this problem then you are in the right place. This article provides a detailed guide on the best private browser for surfing the Internet.
Is there any private browser to protect privacy when surfing the Internet?
Private browsing is a crucial feature in the current world as far are surfing is concerned. This helps to shield your information from unauthorized eyes that in one way or another compromise your work. It is however fortunate that many browsers have been integrated with features that help in ensuring privacy while surfing the Internet. The list is actually long but it remains important to select the best browser that is tailored to your needs. These private browsers are available for free while others are paid.
Top 10 Private Browser Apps
#1. Maxthon Cloud Web Browser
This is a secure, fast, and easy to use browser. You can access most popular sites with lightning-quick speed. Among other features are high customization, cloud sync, private browsing.
Reviews:
• This browser is super-fast.
• Maxthon is a free browser.
#2. SRWare Iron Private Browser
This is a chrome-based browser featuring customizes developed tools, extensions as well as privacy settings. It is available for Windows, Linux, Mac, and Android.
Reviews:
• The browser is quite easy to use.
• Headache problem with the bookmark of google account.
#3. Aviator Browser
This browser is outstanding and features excellent security capabilities that make it hard to be traced while surfing. It launches itself by default in private mode and has a simple interface.
Reviews:
• With this app, your browsing is kept private.
• This app is a bit slow.
#4. Opera Mini Web Browser
This is a fast, reliable and easy to use browser that allows users to surf with privacy. This browser app takes less space, less data and is much faster. Even at a point of slow connection, this browser does extremely well. You can flip between pages, create bookmarks while your password and browsing history is kept private.
Reviews:
• The app provides a fast download speed.
• With this app, browsing history is kept private.
• Does not do pretty well on slow Internet connection.
#5. Comodo Chromium Secure
Comodo Chromium Secure is a new Comodo Dragon version featuring on-site malware scanning, tracker blocking, secure DNS and SSL as well as domain validation.
Reviews:
• The program is fast and has a user-friendly interface.
• It is very secure.
#6. Dooble Browser
This browser guarantees total privacy for users while surfing. Thanks to the security tab featuring settings that allows control of privacy configuration. It makes use of paramount encryption on a large portion of its stored data. This ensures that security passphrases are created for each browser.
Reviews:
• Simple, beginner-friendly browser for Newbies.
• Lacks functionality, and it's possible to uninstall properly.
#7. Tor Browser
This browser is built on a hidden server infrastructure, a pioneer of anti-surveillance. It is majorly used for surfing the so-called Dark web. Tor has a different domain name and you cannot be able to access conventional websites. It is only those sites that are specifically encrypted which Tor can open.
Reviews:
• Fast and well protected.
• This browser cannot open conventional sites.
#8. Epic Privacy Browser
This browser offers a very secure and private surfing. At the end of every session, the cookies as well as trackers are deleted. All the searches are performed through a proxy that renders your IP address untraceable.
Reviews:
• This browser has a fully encrypted connection.
• This browser lacks a malware protection.
#9. Chrome
Chrome is a dominant browser in the market with the latest blue version available for customers. Regardless of the platform, you can access all your bookmarks and history by logging into your Google account.
Reviews:
• Fast and helps you optimize time spent on Internet.
• World wide used browser with full funtions.
#10. Cocoon Browser
This browser was not much appreciated during its entry, however, many have now learnt how good this browser is. It supports a more advanced coding and communication form. Its encrypted end-to-end connection guarantees better Wi-Fi security and anti-tracking systems.
Reviews:
• Supports a more advanced coding and communication format.
Download Videos Privately in Any Browser
iTube Studio Video Downloader (or iTube Studio Video Downloader for Windows) is a perfect tool for private video downloads. Thanks to the excellent features, which in a nutshell translate into amazing experience. Free of bias, iTube studio has been and is becoming a very popular tool with many users across the entire globe. New useful features are being added to improve its functionality and user experience. This tool cannot let you down, as it is easy, fast, reliable and well tested. Go for it and enjoy protected video downloads.
iTube Studio - Privately Download Videos in 1 Click
Provide a Private Mode to protect your downloading information with a password known by yourself only.
Built with an inside browser to directly search, view or even download videos from the video downloader.
Support video downloads from over 10, 000 video sharing sites namely YouTube, Myspace, Spotify, Break, and Metacafe among others.
Record Internet video from download unsupported sites such as Netflix, Vimeo, and Hulu among others.
Conversion of both downloadable and recordable video to over 150 different media formats as well as directly to preset for mobile devices.
Download multiple videos at the same time at a super-fast download speed of up to 3X the common downloaders.
How to Download Private Videos
Step 1: Turn on the Private Mode of the video downloader
Run the iTube Studio on your computer and click the 'Lock' icon located at the top bar of the program under "Download" menu. Supply a password for your private mode.
Step 2: Download video in private
Go to the 'Online' tab and directly open the video site. Click the 'download' button that automatically appears beside the video for the download process to begin.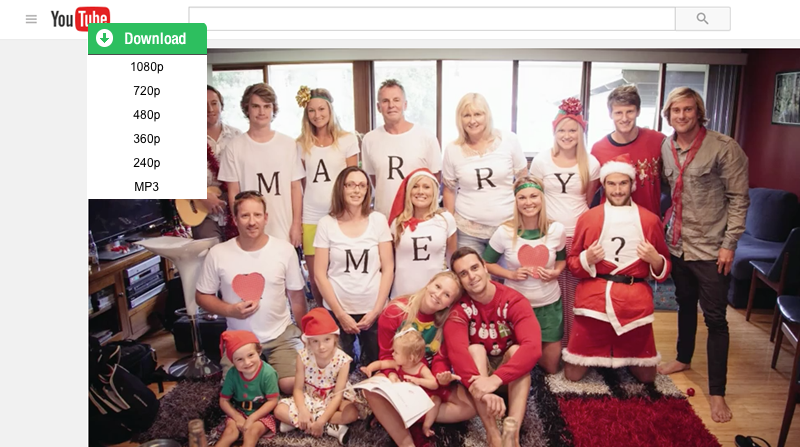 Or at the top of the program's interface, click on the 'Paste URL' option. Copy the URL code for the video to be downloaded and paste it to begin the download process.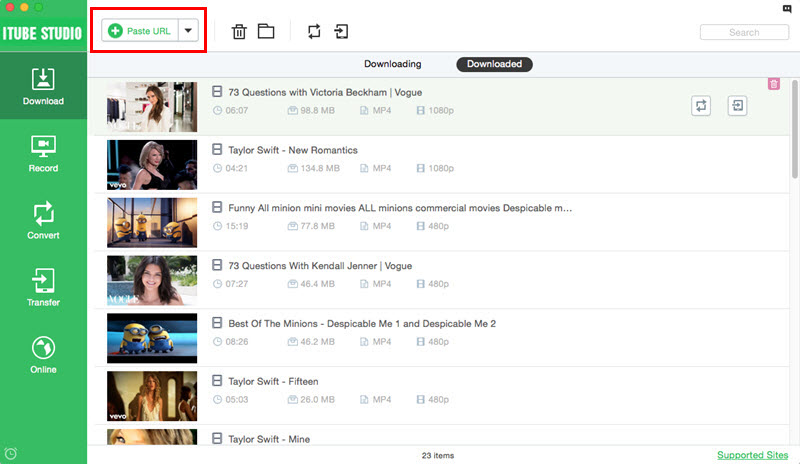 Step 3: Find downloaded private videos in Private List
Switch to the Downloaded tab, click the Private List folder and supply the password you previously set. To locate the Private List in your local folder, make sure the Private Mode is disabled. Otherwise, the Private List would not be found in your local folder.
Notes: iTube Studio would automatically download most of the private site videos into the Private List. For very few ignored videos, just add the videos manually by the Add to Playlist icon shown in the picture, so that you can keep your private video protected by the password.