Safari is a default web browser program from Apple, originally developed for macOS, it later found its way into the iOS operating system and then the Windows environment. Compared to Chrome based around the same Webkit rendering engine, Safari performs better in speed and user experience process. It differentiates itself with its browsing and favorite sharing abilities. Here provides some tips about Safari for Linux, Windows and Mac for you.
Part 1. Safari Browser for Windows
Initially released for Windows XP with service pack 2 or later during the version 3 development cycle of Safari, version 4 for Windows, which offered support for the then newly released Windows 7 and included a Windows native UI compared to the Mac style one of the previous version. The final Windows version of the software to be released was version 5, which brought with it the novel Safari Reader which aggregated a webpage article into a pop out panel with just the text, stripping out images, ads and so on for easier reading of online articles, development of the windows version of Safari ended at version 5.17 on 9th May 2012.
Safari itself has gone on to version 11 in the current macOS, but the Windows version is abandoned here. If you are looking Safari alternative for Windows, the following table will be helpful.
Part 2. Safari Browser for Mac
Safari was first developed for macOS in 2007, and has been in constant development since then, adding some innovative features long the way like Safari Reader and the Top Sites functionality, the current iteration at the time of writing is version 7. What version of Safari you can use, and how you go about installing it on your Mac, very much depends on which flavor of operating system you are running.
For those running macOS version 10.6 or lower, then the latest release of safari 5 is your only option. This is because from version 6 onwards, Apple has integrated Safari into the operating system itself, and as such it is no longer available separately. For those running macOS Lion and Mountain Lion, then Safari is not only bundled with your OS, it is an integral part of it, and as such, if you have this operating system, you have Safari 6, any updates come through Apple update as with other software.
It is a similar story with macOS Mavericks, Safari 7 was designed into the operating system from the ground up, it is not available as an update for any other version and if you have macOS Mavericks, you have Safari 7. Also matching Safari 6, any updates come through the Apple update system within the operating system.
Part 3. Safari for Linux
Safari itself has not been officially released for Linux, the omission can seem a little puzzling, as macOS and Linux share a UNIX based heritage, and a version of Safari for Linux would be a much less demanding task that, for instance, the Windows version that existed for a while. However, the demise of the Windows version suggests that Apple are no longer interested in the market beyond their own environment, so a Linux version is not only currently not available, it is unlikely to ever be.
Having said that, where there is a will, there is a way, as the saying goes, and when it comes to Safari on Linux, this holds up. It isn't straightforward, and is restricted to Safari 5, but it is possible.
There is a reasonable simple way to accomplish it, and that is to use PlayonLinux, the package that allows you to run certain Windows programs in Linux. After launching PlayonLinux, hit the Install button, which launched a dialogue box for choosing what you wish to install. On the left there is a list of categories, choosing Internet from that list gives you a wide selection of applications to choose from, pick Safari from the list.
Hitting Install with safari selected will initiate the download process for Safari for Windows, which goes through the familiar install process, be sure to note the instructions to deselect bonjour for windows, and unless you have already downloaded the package yourself, select "download Safari" when asked where to install it from. After a bit of a wait Safari will install, and you will have access to Safari, albeit an older version, on Linux through Wine.
Part 4. More Tips about Safari Browser
Free Download Video in Safari:
If you want to download video and music from Safari and other video browser, you can try iTube Studio Best YouTube Downloader. This video downloader for Safari enables you to download online videos and songs with a simple click. Besides, it also serves as a wonderful video converter, letting you convert videos to any popular video and audio format. You can also transfer the media files to your portable devices. Click the Download button below to explore into the smart tool.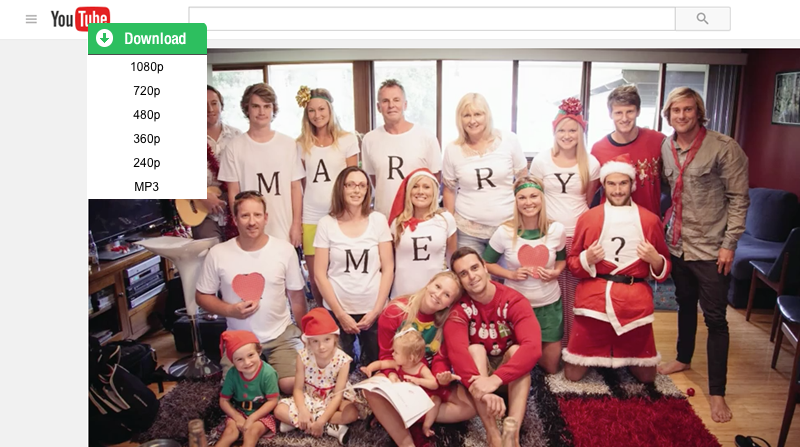 Comparison of Safari, Chrome and Firefox
Safari Browser:
Safari first appeared in 2003 and has been on a journey of constant improvement and development since then. Based on the webkit engine, Safari launched on the premise of being the fastest browser around, and although it doesn't really carry that claim into the present, the software has seen some real innovation appear in its journey. Safari has a unique take on favorites and most visited sites, and Safari Reader allows web based articles to be read as you would a PDF or other e-book, stripped of the superfluous ads and other presentation and giving you the text in an easily consumable format.
Chrome Browser:
A relatively late addition to the scene, Chrome is Google's entry into the browser market. Launched in 2008 and promoted with a focus on speed and simplicity, Chrome was, like Safari, built upon the webkit engine, however since version 28 it has been powered by the blink engine, a variation of webkit. Despite its relatively short life, Chrome has seen extremely rapid development focused on security, speed and usability.
Innovations along the way have seen the merging of the address bar and search box (a browser first), automatic translation which now operated between 52 separate languages, synchronization of bookmarks, history and browser settings across devices through a Google account, and Google has implemented a system of constantly amended centralized lists of malware and phishing sites that Chrome regularly updates itself from to warn users in real time before they visit a potentially dangerous site. Chrome has also benefitted from the implementation of the plug in and extension facilities, providing customization second only to Firefox, with a huge range of utilities, usability enhancement and other additions to make the browser fit to the user's needs perfectly.
Firefox Browser:
Firefox is an open source browser developed by Mozilla, first launched in 2002 as a beta and 2004 as version 1, Firefox has been at the top of the most popular browser lists for most of its lifetime. Like the others here, Firefox has seen continuous development to meet the changing internet standards as well as user expectations, which has seen the move to tabbed browsing with the ability to see a thumbnail of each tab, constantly updated and robust security features, and others.
However, Firefox is perhaps best known for its customization. Although other browsers have implemented third party plugins, extensions and themes to compete, Firefox has far more available than any other browser, and the ability to tailor each installation to the user with such a huge variety of options that is one of the main reasons Firefox currently stands as the third most popular browser in the world.