However much we may like to share our data with our friends or families, sometimes it is good and appropriate to keep important or secret information from other people. For instance, you may want your private videos to be secret that only you can access them. In this scenario, you may wonder how this could be possible. It is very simple; all you need to do is lock your videos. You can lock the videos you download from any site. This is achieved with the help of a private video downloader like iTube Studio that has a private mode in which you can save your private videos in a designated folder. In addition, there are Android apps that can help to achieve video lock. We have explained more about the privacy lock in this article.
Part 1. Download and Lock Videos in Private
iTube Studio Video Downloader for Mac (or iTube Studio Video Downloader for Windows) is one incredible private video download tool that can lock private videos easily and quickly. One can lock videos with it either on Mac or on Windows OS. iTube Studio can download, convert, record, transfer and play videos. Downloading private videos is possible from any sharing site like Facebook, Instagram, Dailymotion, YouTube, VEVO and many more. There are many other features as listed below that make iTube Studio a perfect private video downloader.
iTube Studio - Easily Lock Private Video with Password
Built with a private mode that allows you to download private videos and lock private videos to a password-protected folder.
Manage video library using the downloaded and desktop videos; you can create your own playlist and also delete unwanted videos or save downloaded history.
Support private video download from more than 10,000 video sharing sites, like YouTube, Facebook, Vimeo, Metacafe, Hulu, Netflix, etc.
Capable of downloading multiple videos and converting them all at once, or transfer videos to Android devices, iPhone, iPad, and iPod devices.
Built-in media player that allows you to play downloaded or desktop videos instantly without system limitations.
Record live sessions from any video page you like even from those unable to download private sites.
How to download and lock private videos
iTube Studio private video downloader allows you to download videos with Private Mode and lock all the private videos in a designated folder locking them with a password. Here is a simple guide on how to download and lock your videos with private mode.
Step 1: Turn on the Private Mode of this private video downloader
On your iTube Studio Private Video Downloader program, go to the top bar and click the 'Lock' icon then set a password for your private mode. Alternatively, you can set it like "Do not show thumbnails of private videos", or "Save private videos as hidden".
Step 2: Start to Download private videos
Next, proceed to download your videos. You can click the Download button on your browser from any video page you would like to download.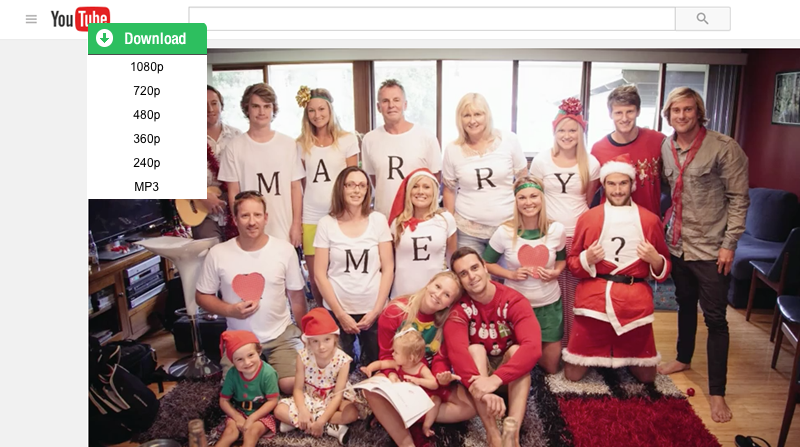 Alternatively, use the URLs of your videos by copying them then click the "Paste URL" button. The private video downloader will automatically add your private videos to your private list.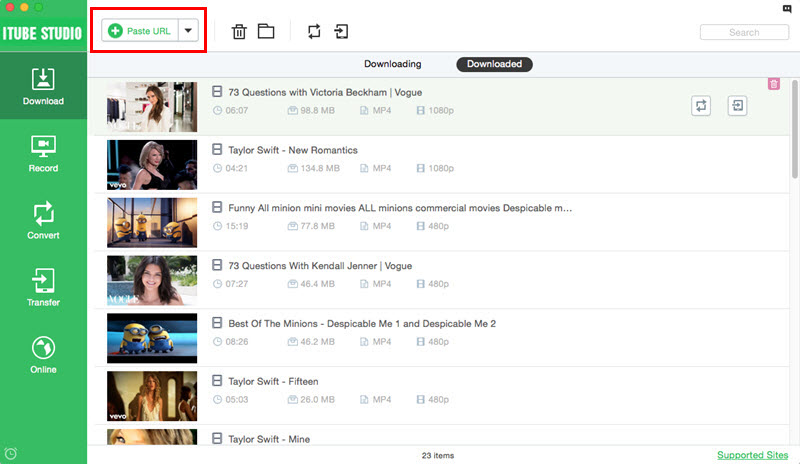 Step 3: Play the private videos on the Downloaded tab
Lastly, go to the Downloaded tab and you will see your private videos added to your private list. Click the tab then enter your password in order to unlock the folder. Afterwards, tap on the thumbnail on the display bar to play your private videos or add them to the transfer list or conversion list using the icon next to the corresponding list.
Notes: iTube Studio would automatically download most of the private site videos into the Private List. For very few ignored videos, just add the videos manually by the Add to Playlist icon shown in the picture, so that you can keep your private video protected by the password.
Part 2. Best 5 Privacy Lock App for Android
Most times our Android devices may be with our friends or other people whom you may not want them to access your secret videos. What you need to do is lock your videos from unauthorized access. There are powerful apps that can lock private videos on your Android devices. Described below are a few of them.
#1: AppLock
AppLock is one useful app for Android users. Applock has the ability to hide videos on your Android devices. Videos and photos in your gallery can be hidden and can also be moved to photo and video fault where you have to enter a password to be able to view them. Besides locking videos, it can also lock contacts, Gmail, SMS, calls, and any other apps.
User Reviews:
• Supports many languages
• It has ads that may be destructive
#2: Smart AppLock (App protect)
Smart App Lock is a powerful app for locking videos and other apps on Android devices. Smart AppLock protects files with a password or a pattern and also has a security option to detect an intruder.
User Reviews:
• It is easy to use
• Has alert message function
#3: Apps Lock & Gallery lock+ Hide
Apps Lock and Gallery Lock + Hide is easy to use in locking videos. Photos and other apps may be locked using this app. You can lock your videos using a pattern, pin or voice access. The app allows you to select media files individually and hide them.
User Reviews:
• Data recovery mode in which you can recover lost videos and photos
• Recover your password via e-mail whenever you forget it
• Contains ads that may be discouraging sometimes
#4: Smart Lock Free
Smart Lock Free is a powerful app for Android users that hides pictures, media files and other apps using a password. You can lock your items using a number password, a text password, and a pattern. Furthermore, you are able to move pictures to other folders and lock them.
User Reviews:
• The app is able to display a fake error message on the lock screen
• Media files can be lost when trying to delete media files
#5: Fast App Lock
Fast App Lock is a great tool for protecting your videos, pictures, apps and other media files. One can lock the gallery to prevent videos and photos from being viewed by unauthorized persons.
User Reviews:
• Well-designed user interface that is easy to use
• Provides good security for apps
• If you enter the wrong password more than three times, you may not be able to re-enter it immediately
Private videos can easily be protected by locking them with a password. Apart from using iTube Studio Private Video Downloader to lock private videos, one can opt for incredible android apps like AppLock to lock videos easily on Android devices.