"I would like to know if there is any way to download YouTube videos in 1080P or higher resolution? I found some free software, add-ons and online YouTube downloader, but they do not support 1080P. Anyone can help?"
If you want to download 1080P YouTube videos, even 4K UHD videos, here is the right place for you. This guide will show you the easiest way to capture YouTube videos at high quality.
Part 1. The Easiest Way to Download YouTube Videos in 1080P and 4K UHD on Mac
Here I would like to introduce you to a good 1080p YouTube downloader, say, iTube Studio. This tool comes with multiple options for downloading videos in different resolutions like 4K, 1080P, 720P, 480P, 360P, etc. That is to say you can select any option to meet your specific need when you process downloading video.
Why Choose This YouTube 1080P Downloader:
You can download 1080P YouTube videos, inculding YouTube VEVO, YouTube playlist, channel and category for free on Mac (macOS High Sierra, Sierra and EL Capitan Supported) and Windows.
Besides YouTube, you are able to download videos from Facebook, Vimeo, Lynda, BBC, NBA, Metacafe, and 10,000+ more sites.
It is also a video converter allowing you to convert videos to any format or devices. So you can enjoy the downloaded 1080P video on any platform on the go.
You can also directly download YouTube to MP3 format and extract high quality audio from videos.
Steps to Download 1080P YouTube Videos
Below detailed guide will show you how to download 1080P YouTube videos easily and quickly.
Step 1. Install and Run the YouTube 1080P Downloader
For Mac users, click the "Free Download" button for Mac version to get the .dmg file for the application. After that, double click the application icon to launch the installation wizard. Then follow up the menu to finish installing the program on your Mac (macOS High Sierra, Sierra and OS X 10.11 EL Capitan included). When completing, the program will run automatically. With this problem, it is easy to download YouTube video 1080P.
Step 2. Customize the Video Resolution
Before downloading HD videos, you have to first go to "Preference" and select 1080P in the Desired video quality tab. And click the "OK" button to confirm the setting.
Step 3. Start Downloading 1080P YouTube Video in 1 Click
Find your favorite video from YouTube and play it. You will see a "Download" button appears on the top left corner of the video window. Click the button and you will get a drop-down list for selecting the resolution. Directly click on the 1080P option, the video will be added to the download queue and the program will be in working progress.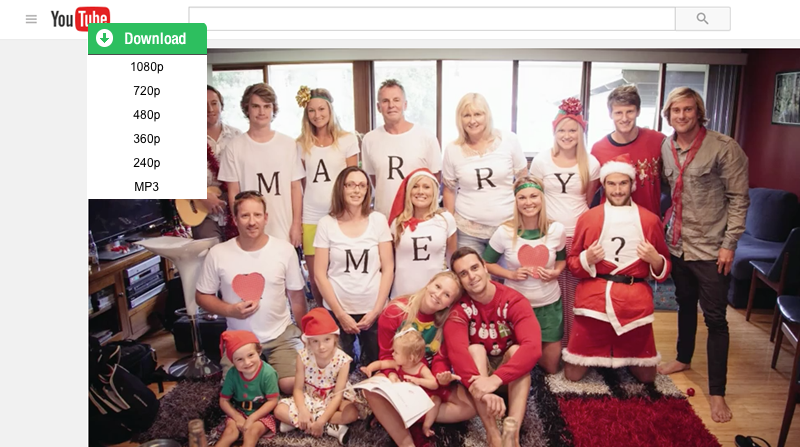 Tips: There are other two options to download HD videos. You will get another two options to download YouTube 1080P video. You can move on to YouTube.com and play the video you want to download. Then drag and drop the direct video URL to the program, the video will be captured immediately. Alternatively, you can copy the video URL and click the Paste URL button on the primary window of the program, the video will be added to the download queue.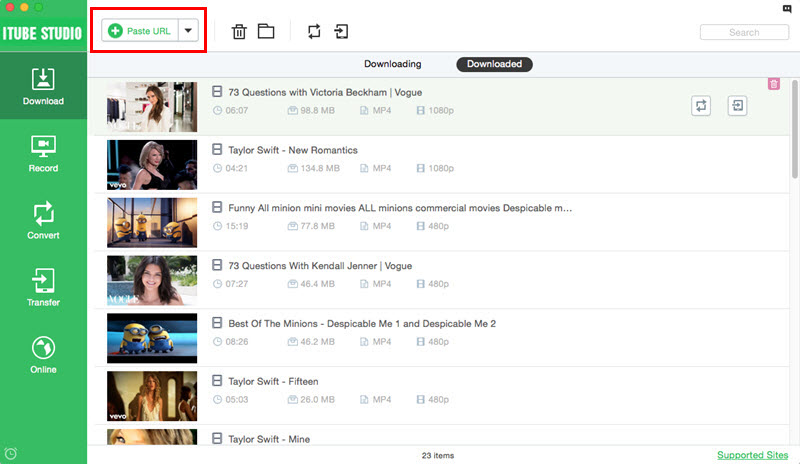 Watch YouTube 1080P videos offline will not be a problem anymore. Just take a try. This smart tool also allows you to easily download 4K videos from YouTube.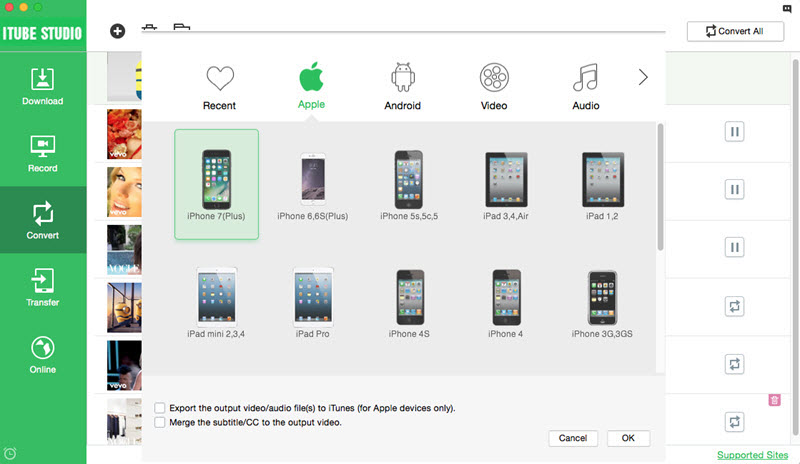 Video Tutorial on How to Download YouTube Video in 1080P
Part 2. How to Watch HD Videos on YouTube
If you're a fan of watching YouTube videos, you must be aware that the site offers you the option of watching a video in multiple qualities and allow you to pick your preferred quality depending on your internet connection. It also allows you to pick a default format for video playback every time you view a video. For example, if you have a slow internet connection, you can set YouTube to always play video on lower quality. However, if you have high-speed internet access, you can easily watch HD videos on YouTube. How?
Guide on How to view HD videos on YouTube
To set YouTube to play HD videos by default, simply log in to your account then follow the following steps:
Step 1. Look for your username on the upper right corner and choose Account.
Step 2. Click on the Playback Setup option. On the Video Playback Quality tab, choose the option which allows you to pick the best option depending on your player size and the one which allows you to automatically play HD videos once you go fullscreen. Afterwards, click Save Changes and now you're done!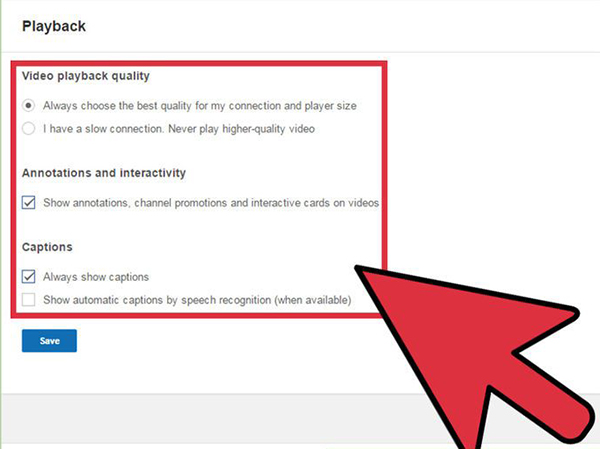 Each time you play a YouTube video, it will automatically play in HD quality. Keep in mind however that not are videos have the HD option, and if you have a slow internet connection, the video playback might be a bit jerky.
Tips about Watching HD Videos on YouTube
1. If you have a slow internet connection, forcing YouTube videos to play on HD quality will only take you a lot of time. Hence, if your internet is slow simply choose the Never play high quality videos option.
2. If you don't have a YouTube account, you can manually set a video's quality by clicking on the gear icon on the right corner of the video's screen, click on Quality, and choose either 720P, 1080P, or 1440P. If your connection allows it, you can even choose 2160P for the 4K quality setting, the highest possible quality YouTube could offer.
3. You can also check if a video offers HD format by adding "&fmt=18" for a 480 x 270 resolution video or "&fmt=22" for a video with 1280 x 720 resolution on the url.