Want to keep up with all major movie releases by tracking the most viewed YouTube movie trailers or music videos? Not so long ago we would have to stay tuned in front of our television sets every weekend or so and watch the local "top of the charts" kind of show. Those days are over, and now all you need is to have access to that shiny new thing called the internet, and the world is yours! Or at least YouTube charts for the most viewed YouTube music videos of the last month. Here we select the most viewed YouTube movie trailers and music videos and a detailed tutorial of how to download most viewed YouTube videos in one click.
Part 1. Download All YouTube Videos in One Click
Everyone gets excited about long awaited movie trailers. So if you want to keep them forever with you, download them! How? Easy. Check iTube Studio YouTube Video Downloader, which not only allows you to download YouTube videos, but also supports conversion of your downloaded video to your device. Have a look at its key features!
Key Features of iTube Studio YouTube Movie Downloader:
Download or record videos from 10,000+ online video sharing sites including YouTube, Facebook, Vimeo, Netflix, etc.
Download then convert mode which allows you to one click download and convert videos to any format you like.
Download at 3X faster speed than other video downloaders thanks to its advanced hardware technology.
Inbuilt video player to play and manage your downloaded video and videos from local disks.
How to Download YouTube Videos with iTube Studio
Method 1: Download YouTube Video by Download Button
In this way what you need to do is to open your video to be downloaded in any browser and click the Download button by side of your player window. Then follow the few clicks to easily download whatever YouTube video you want.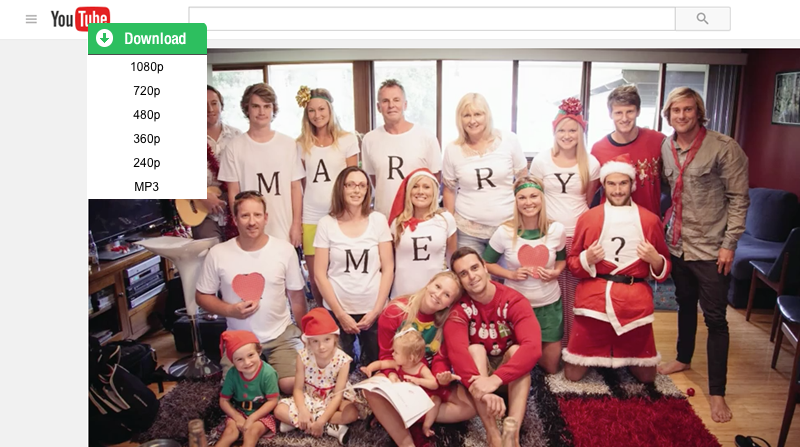 Method 2: Download YouTube Movies by Paste URL
You can also download your desired YouTube video by using the "Paste URL" button. Copy the URL of the film in YouTube, and paste the URL in iTube Studio, it will begin downloading.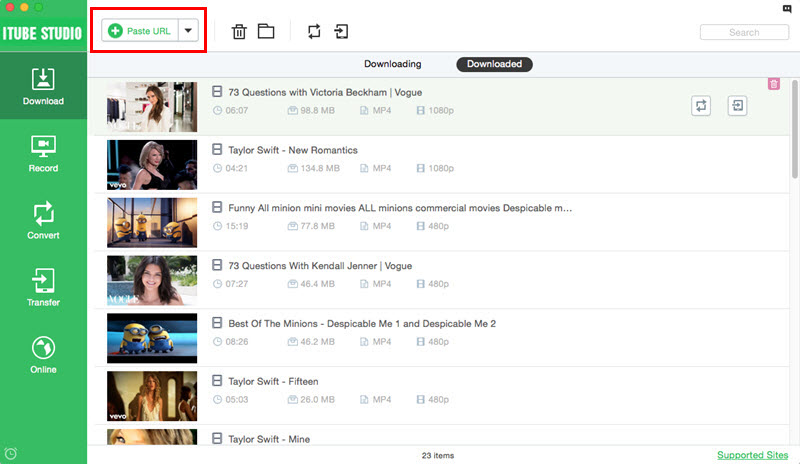 Method 3: Download YouTube Music Videos by Recording
Another way is to record your YouTube videos as they play, which can save your time in downloading, since when you finish watching, the movie downloading is done. What you need to do in this way is to click the Record tab and then Record button, take a few seconds to adjust the recorded screen, hit REC when you are ready!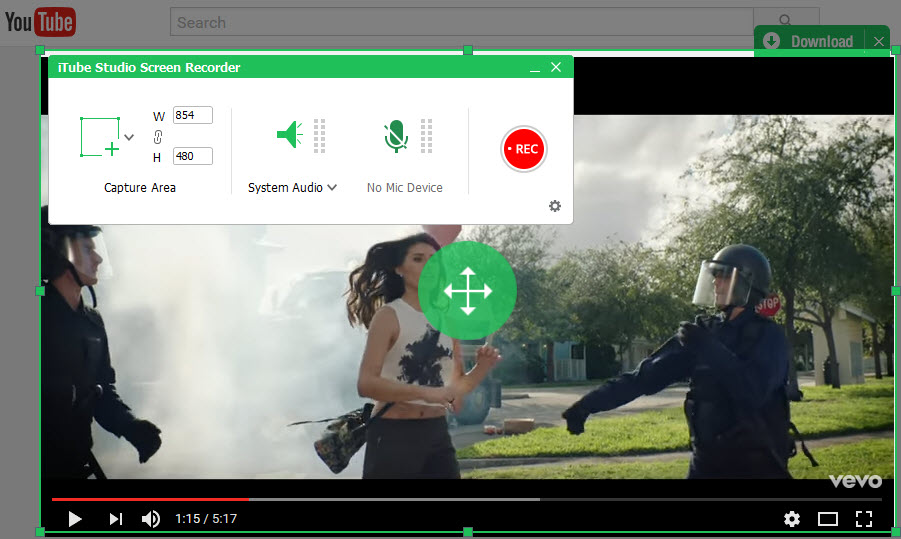 Part 2. Most Viewed YouTube Movie Trailers
1. Godzilla - Official Main Trailer [HD]
Already closing in on 20 million views, the producers of the upcoming new Godzilla adaptation sure would like to have as many paying viewers in theaters. We will watch it for sure!
2. Transformers: Age of Extinction Teaser Trailer
The fourth episode of Transformers is coming soon, and audiences are already catching up on the hype. Expect a lot of explosions, or this wouldn't be a Michael Bay movie. Oh, and Dinobots by the way. Yes. Awesome, we know.
3. World Premiere of First Guardians of the Galaxy Trailer
Not so long ago, even if asked, most Marvel fans wouldn't believe a Guardians of the Galaxy movie could actually happen. Or should, for that matter! But here we are, and here it is. Behold the first trailer for the big-screen adaptation of Guardians of the Galaxy.
4. Transcendence Official Trailer #2 (2014) - Morgan Freeman Sci-Fi Movie HD
The next movie staring Johnny Depp and Morgan Freeman (among others) will take a dive into sci-fi, in the near future. This is the second promotional trailer released for Transcendence.
5. Make Your Move Official Trailer #1 (2014) - Derek Hough, BoA Dance Movie HD
An up-beat feel good movie about dancing. Could we expect the Dirty Dancing of this generation with Make Your Move? Check the trailer and judge for yourself.
Part 3. Most Recommended YouTube Music Videos
1. Katy Perry - Dark Horse (feat. Juicy J)
Each new release from Katy Perry is almost certain to create an enormous widespread buzz, and Dark Horse is no exception. Nearing 70 millions views at the time of this writing, the most recent video clip from Katy Perry isn't showing any signs of slowing down.
2. Beyoncé - Partition (Explicit Video)
And speaking of certain trends in the world music, it doesn't come as a surprise for anyone that the latest clip from Beyoncé is not only climbing up the music charts, as well as YouTube's most viewed videos. Watch for yourself and you might understand why.
3. Let It Go - Frozen - Alex
Recently winning an Oscar for Best Song certainly didn't hurt the views for Frozen's Let it Go hit song. The movie is a smash hit, and so it's the soundtrack, apparently.
4. IceJJFish - On The Floor (Official Music Video)
IceJJFish released On The Floor and it immediately went viral and became known as one of the worst songs ever. But this depends on your view and interpretation of irony and comedy. Anyway, serious or not, it's very popular, and one of the most viewed YouTube music videos of recent days.
5. Avicii - Addicted To You
Swedish DJ Avicii recently released the clip for upcoming single Addicted To You and it quickly gained momentum on YouTube. Nice tune to enjoy.