Are you tired of buffering videos on YouTube for those achingly long hours? You'll find a million users on YouTube who love surfing for music, podcasts, movies and so much more. But the number of downloads on YouTube are increasing day by day with the introduction of video converters. The software aims at downloading videos from popular sites like YouTube to Windows and Mac desktops. Download YouTube videos free to computer with one of the best video downloaders on the web – Free Video Downloader for Mac (or Free Video Downloader for Windows) that is exceptionally versatile and packed with a range of features.
More features of this Youtube Video Downloader:
Detect YouTube videos on browsers like Firefox, Chrome, and Safari, etc and automatically enables a one-click download option.
With three times faster speed, the precise application enables you a safe download from YouTube (VEVO) and YouTube 4K UHD videos to your Mac and Windows.
The software is user friendly, fast and intuitive that lets users download YouTube videos to computer for free!
Guide to Download YouTube Free Videos in 3 Ways
You can first process this YouTube downloader free download for Window 7 or Mac (Yosemite). And then follow the below steps to download YouTube videos for free.
What You Will Need:
A Computer;
iTube Studio for Mac
Time Required:
Around 3 mins (Variable depending on the video file size)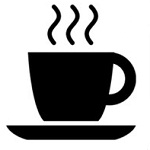 Difficulty:
Easy
Step 1: Download and install free YouTube downloader
After downloading the free YouTube downloader, launch the program. Open your browser like Firefox, Safari or Chrome and go to YouTube.com to play the video of your choice.
Step 2: Download YouTube free in 3 ways
1. Via download button. Click the "Download" button on the video window and the download wizard ensures secure download of the video.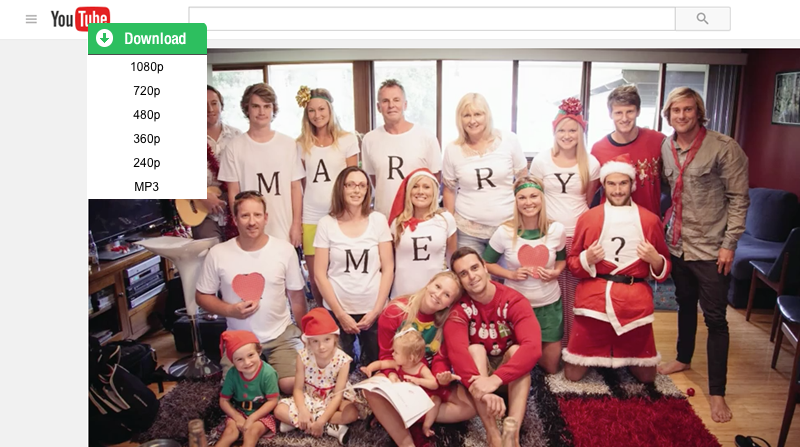 2. By copying URL. You can copy and paste the URL of YouTube video in the main window of free YouTube Video downloader. And your video will be downloaded.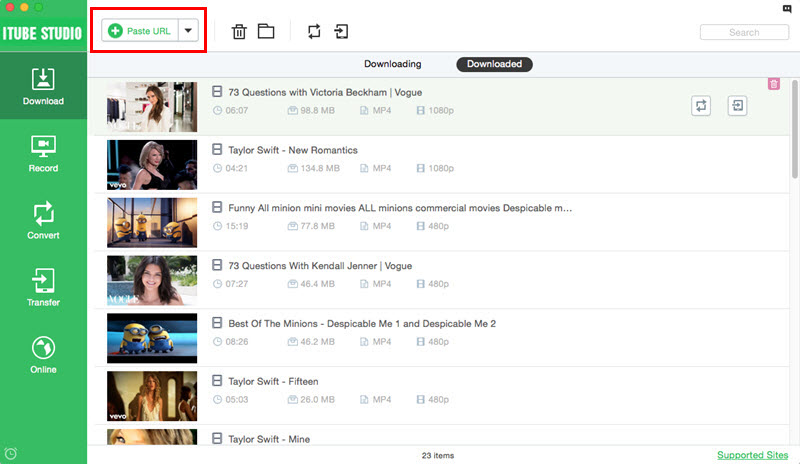 3. Drag and drop URL for downloading. Drag and drop the YouTube URL from the address bar to the program dock icon. And it will start downloading YouTube videos free to computer immediately.
Step 3: Download videos from YouTube playlist
Visit YouTube.com and access videos from YouTube playlist where you can click on "Download All" button that appears next to every category. From the selection menu pick videos from the dialogue box. Once you have selected required videos from the playlist. Click "Download" to start the downloading.
What Makes This Free YouTube Downloader Outstanding:
Whether you download an entire playlist from YouTube to your iPods or a bundle of videos altogether; iSkysoft Free Video Downloader gives you a range of options to choose from! Capture tons of YouTube videos using the "auto shut down" and "sleep mode" that sets your computer to download batch files while you're away. Once the download is complete, the computer will automatically shut off, saving power and electricity.
One of the best features of iTube Studio Free Video Downloader is that it lets you import all WebM/MP4/FLV videos to the library making your search easier. Right from organizing videos (based on file size) to checking download history a number of functions are available. You can delete videos to reduce storage or track down the source page to improve search options.
Download YouTube videos free to computer and use the in-built video player with enhanced video/audio quality. You can play the downloaded videos from YouTube and existing set of videos using the media player that supports a number of video formats.