How could I create a playlist on YouTube?
Of course! Having a YouTube playlist is crucial in ensuring efficient and easy management of your favorite YouTube videos. You can then load the videos of your taste and access them anywhere and at any time. However, you will need to have the knowledge on how to create a YouTube playlist to get the best experience. Fortunately, there are many ways to create such a playlist that includes using a software. With the right application, you can create an excellent YouTube playlist with ease.
Part 1. Free Download YouTube to Create Your Own Playlist
iTube Studio YouTube Downloader for Mac (or iTube Studio YouTube Downloader for Windows) is no doubt the best and powerful YouTube playlist downloader app for users across the entire globe. The software is equipped with a wealth of useful features and capabilities making it a perfect tinker tool for any user. The all-in-one tool is surely unmatchable and should definitely top your priority as far as downloader applications are concerned. The program has a total no-brainer tool and hence requires no expertise in the relevant navigations.
iTube Studio - 1 Click Download YouTube Videos and Manage Playlist Easily
3 times faster speed in downloading videos from 10,000+ popular video sharing platforms such as YouTube, Facebook, Vimeo, etc.
With iTube Studio YouTube Downloader, you can download multiple videos at the same time or playlist in just a one click.
Allows users to protect their downloaded videos in Private Mode, which would require password for access.
Supports to download media files from cloud sources as Google drive, Open Load, OneDrive, and Dropbox among others.
Downloads videos of high quality as a wide range of resolutions is supported including 4K UHD, 4K, 1920P, 1080P, 720P, 480P, and 360P among others.
Records videos in high quality from popular sites like Netflix, iTunes, BBCiPlayer Live, CNN, only to mention but a few.
Built-in media player that can be used to play both downloaded YouTube as well as desktop videos.
Tutorial Guide on How to Download and Create Playlist
iTube Studio YouTube Playlist Downloader allows users to download all types of videos in just one click from sources like YouTube Channel, playlists, category, user page, and not forgetting Lynda playlist. The program provides two ways to download the aforementioned on your device.
Option 1: Download YouTube Playlist with Download Extension
Step 1. Access YouTube Playlist or YouTube Channel
Go to your YouTube channel, playlist, category or even user page using your browser. Locate the "Download" button and click to display a drop-down list. From this list, select the "Playlist" option usually at the very bottom of this list.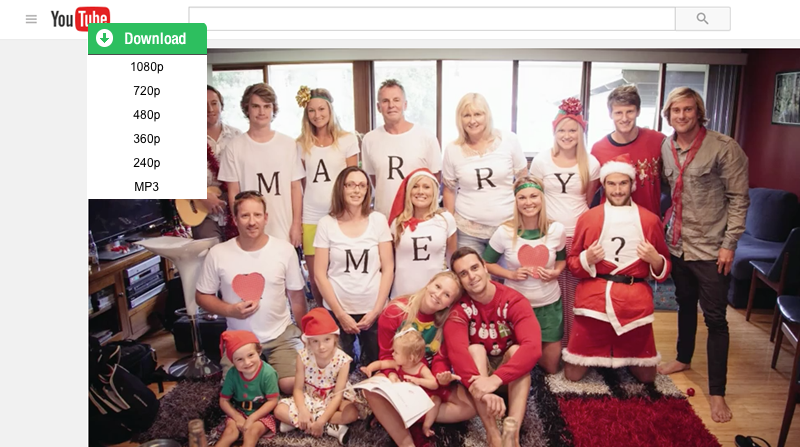 Step 2. Download the Whole Playlist
Once the "Playlist" option is selected, a new window is displayed from where you can choose the videos to be downloaded. At the bottom of this window, are some preference settings like choosing a desired quality for your video. You can perform these settings depending on your preference. Once you are satisfied with the selection, just click on the "Download" button at the bottom to commence the download of the chosen videos. The process runs simultaneously.
Option 2: Download YouTube Playlist from URL
Step 1. Copy and Paste the URL
With your browser, copy a YouTube playlist or YouTube channel URL just from the address bar or from any other site. Go to the program then the "Download" tab to give you a "Paste URL" option. Click on this option and subsequently on the button labelled "Download playlist".
Step 2. Download YouTube Playlist by URL
When the "Download playlist" button is pressed, a pop-up window shall appear. This window will let you select the videos you would like to download from your playlist. Choose the videos of your interest and once done also select your preferred video quality before finally hitting the "Download" button at the bottom of this pop-up window. The download process would then automatically begin.
How to create playlist in iTube Studio
To properly manage your downloaded videos, it is always recommended to create your own playlist that suits your taste. iTube Studio offers two methods that can be used to create playlist. The following steps outline how you can create your own playlist using iTube Studio.
On the iTube Studio interface navigate to the "Downloaded" tab section. A button labelled "New Playlist" located at the top bar just below the tool bar shall appear. Click on this button and supply a name of your choice for your new playlist. Once you are satisfied with the name, just click on the "Add Playlist" button to finish creating your playlist.
Roll over your cursor over the display bar of the downloaded videos. You will be provided with a number of options namely "Add to Conversion List", "Add to Transfer List" as well as "Add to Playlist". Select the icon specific to playlist to see all your playlist, which includes your private list. Select one of them to add the downloaded videos. Once you have downloaded YouTube Playlist, Lynda Playlist or playlists sourced from other sites, you will get them directly in the downloaded tab.
Video Tutorial on How to Download and Create YouTube Playlist
Part 2. How to Create a Playlist on YouTube
Step 1. Open YouTube Site
Open the YouTube site using your browser and login. You can use the "Sign In" option if you are not logged in. It requires email address and password.
Step 2. Search for the video
Go to the search box, enter the video name and query.
Step 3. Select Video
From the displayed list, choose the video to add to your playlist to begin playing. Click the "Add to" button then "Create new playlist" button to display a drop-down menu.
Step 4. Enter the Playlist Name
Enter a suitable name in the "Name" field and select your preferred privacy settings as either private, public or unlisted.
Step 5. Create the Playlist on YouTube
Click the "Create" button located at the bottom right corner of the menu. This will create and save your playlist into your own profile.