YouTube playlists improve user's experience. It allows you to organize your favorite videos diligently so as to access and watch them with ease. Your fans, followers, and subscribers are also able to watch all your playlist videos at a go, without having to search for the individual videos.
Like any other web content, your YouTube playlist can disappear without any warning. This can happen when you accidentally delete your playlist or if YouTube decides to ban your account in case of, say trademark infringement. When your account is banned, your playlists will also be gone. These are the main reasons why you should export YouTube playlist to your Mac device, iTunes or any other locations.
How to Export YouTube Playlist to MP3
iTube Studio for Mac (or iTube Studio for Windows) is the most popular software used to export YouTube playlists. It's a 3X faster video downloader, converter, and exporter for Mac devices. As a user, it allows you to download FLV YouTube videos and other video formats from over 1000 video sharing sites.
Key Features of iTube Studio:
It detects playing videos and enables a "Download" button which is clicked to download videos from browsers such as Chrome, Firefox or Safari with just one click. You can also use the inbuilt video player to play your downloaded videos as well as the desktop videos. This means that you will enjoy your videos instantly.
Users can manage their videos with ease. You can build your video library by using your downloaded videos as well as the imported videos from your desktop. You will also be able to save your download history and delete the unwanted videos at any time.
iTube Studio converts online and desktop MP4, FLV, WebM videos to any audio or video formats. This includes MOV, MP4, AVI, WMV, AKV, MPEG, SWF, 3GP, MP3, M4A, WAV, MKA and many more.
It allows users to export their downloaded videos to iTunes library directly. You will, therefore, be able to sync the downloaded videos to your iPod, iPad or Phone.
Steps to Export YouTube Playlist to MP3 and Sync to iTunes
What You Will Need:
A Computer;
iTube Studio for Mac
Time Required:
Around 3 mins (Variable depending on the video file size)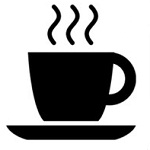 Difficulty:
Easy
Step 1. Launch iTube Studio
Install iTube Studio on your Mac or Windows PC. And then launch it.
Step 2. Find the YouTube playlist you want
Open your favorite YouTube playlist with any of your browser. The "Download All" button will appear automatically on the playlist page.
Step 3. Download playlist from YouTube
Click the "Download All" button to open a new window where you will choose the specific videos you would like to download from your playlist. You will also be provided with an opportunity to select the video quality in the same window.
When done with the above steps, click the "Download" button. All the selected playlist videos will download simultaneously. Your favorite YouTube playlist videos will be exported from your YouTube account to your Mac. The software supports up to 8 videos depending on your Preference settings.
Step 4. Export YouTube playlist to MP3
Most YouTube files are downloaded in FLV format. To get MP3 playlist files, you will have to convert the original format of the downloaded YouTube Playlist to MP3.
Go to the "Downloaded" tab, which is located on the left side of your software's window. Click the "Convert" button in order to open the format choosing window. Select the MP3 format and then click the "OK" button to start the conversion process.
If you would like to export your YouTube playlist to iTunes, after selecting the output format click the "Export the output video/audio to iTunes" and then click the "OK' button in order to start the conversion and export processes. Your YouTube playlist will now be available in your iTunes library.