YouTube is a great service, it has revolutionized how many of us consume our media. With so many educational videos now on YouTube, there are many other reasons to want to have a video on repeat. Learning a guitar technique, cooking a new recipe or even a new language, all are available on YouTube, and benefit from being repeated to get the best from them. In this article I'd like to teach you how to repeat YouTube videos in 4 easiest and fastest ways.
Part 1. Best Solution - Put YouTube on Repeat via Desktop Repeater
Being able to download YouTube videos to your hard drive and play them on repeat from there is a much more straightforward solution and easier to manage for anyone. The best option here is iTube Studio Video Downloader, a wonderful software package that allows you to download online videos, not only from YouTube, but from over 10,000+ other media streaming sites, all simply and easily with browser integration meaning that you get a Download button right on the video as you browse to it. Because it includes download acceleration and download queuing, you can get your videos faster, or simply queue up a list of videos and leave iTube Studio to grab them all for you. In addition, iTube studio is able to convert your downloaded media into almost any format you want, with presets for various mobile devices included to ensure videos are in the perfect format for your devices.
Easy Steps for Repeating YouTube Videos and YouTube Playlist
What You Will Need:
A Computer;
iTube Studio for Mac
Time Required:
Very fast (Variable depending on the video file size)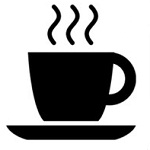 Difficulty:
Easy
Step1: Download Videos from YouTube
Launch the YouTube video downloader, then simply go to your favorite browser and find videos that you want to download. When you play the video, you will find a Download button at the top left, clicking this produces a drop down menu, this contains a list of the resolutions that are available for the current video, and you simply pick the one you want and iTube Studio downloads it automatically.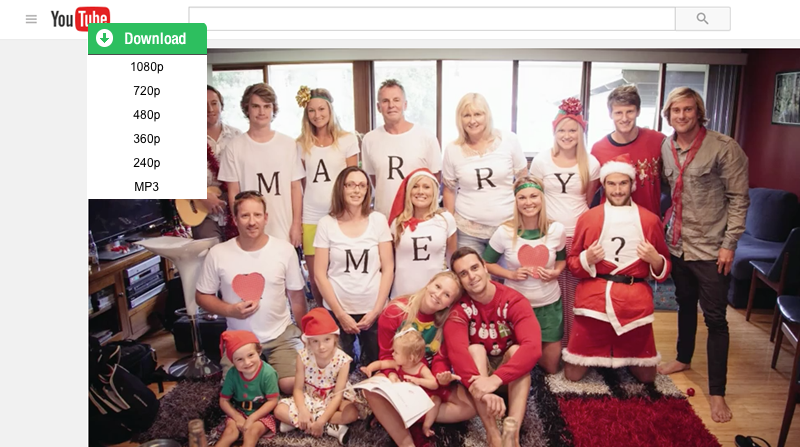 Step2: Play YouTube Videos on Repeat
Once downloaded, videos are placed under the Downloaded tab in the software. To play a YouTube video on repeat, you simply click the video thumbnail to play on the inbuilt video player, and select loop playback mode (options are located at the bottom right corner of the player) to repeat it until stopped.
Step3: Convert YouTube Videos for Mobile Devices (Optional)
If you want to convert the downloaded videos to mobile devices for watching anywhere and anytime, you can click the Convert button next to the video clip you want to convert. Then the window for output format will be activated, where you are free to choose any format or your device.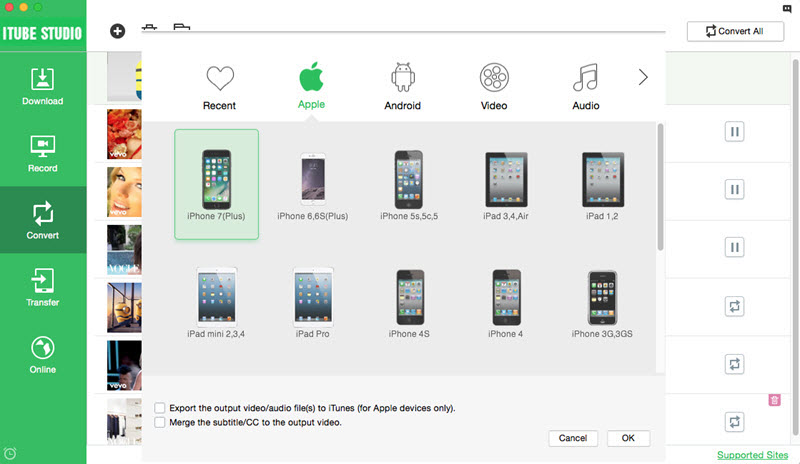 Part 2. Online Solution - Play YouTube on Repeat via Online Tools
1. YouRepeat
Nope, it's not Earth day, pal. This problem is usually caused by possessing the old version of Flash player.
This is a great site and easy to use, you simply find the YouTube video you wish to play on repeat, and then go to the address bar, and replace the "tube" part of "youtube" with "repeat" in the address, and then the video will load and repeat until you stop it. Alternatively, you can simply paste the YouTube URL into the text box on the site and it will do it for you.
For example:
http://www.youtube.com/watch?v=qybUFnY7Y8w
http://www.yourepeat.com/watch?v=qybUFnY7Y8w
2. YouTube Repeater
Another site that is very easy to use, you simply add the word "repeater" in between "youtube" and ".com" in the URL to get automatic repeat play of any video you want. It works well, although it should be noted that some music publishers have disabled their dongs on this site, so is better suited to the educational type of videos than watching a lot of current music.
For example:
http://www.youtube.com/watch?v=EDwb9jOVRtU
http://www.listenonrepeat.com/watch?v=qybUFnY7Y8w
3. ListenonRepeat
Working in a similar manner to the others, for this site you remove the word "youtube" and replace it with "listenonrepeat" in the video URL, and you have auto repeating videos any time you want. The interface includes a counter that tells you how many times the current video has been repeated, and a search bar that allows you to search from YouTube videos directly from the site.
For example:
http://www.youtube.com/watch?v=qybUFnY7Y8w
http://www.youtuberepeater.com/watch?v=EDwb9jOVRtU