Are you a movie fan that loves watching the latest thrillers that are on show at the cinemas? Well, then you know the importance of making a list of movies that you want to watch and there is no better way to do so than to watch the trailers of all the latest and upcoming movies on YouTube! In this article, we take a look at some of the latest upcoming YouTube movie trailers for 2017-2018 that you can watch on YouTube.
Part 1. Easily Free Donwload YouTube Movies and Playlist
If you love some of the movie trailers from the list above and are looking to download it or save it on your computer for watching it offline, then we have just the solution for you! iTube Studio is a powerful YouTube downloader tool for Mac that can help you download videos directly from YouTube and other popular video sites with fast speeds and high reliability. The software has been developed by the renowned Aimersoft that is well known for its multimedia tools.
Key Features of iTube Studio - Best YouTube Movie Downlaoder:
Easily and quickly download videos from any of the popular videos sites such as YouTube, DailyMotion, and Vimeo with great ease.
Capable of not only downloading, but recording videos from video website that does not support downloading such as Netflix, Hulu, BBC iPlayer Live.
Quickly sync and transfer all the videos on your Mac and Windows to your smartphone and vice versa with a single click.
Convert the videos that you have downloaded to any audio or video format that you want it to be in for your convenience.
Built in multimedia player allowing you to preview, download, convert, and transfer your videos all from the comfort of a single dashboard that is provided by the software.
How to Download YouTube Movies using iTube Studio
What You Will Need:
A Computer;
iTube Studio
Time Required:
Very fast (Variable depending on the video file size)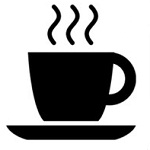 Difficulty:
Easy
Method 1: Download YouTube Videos by Download Button
Launch iTube Studio YouTube movie downloader on your Mac or Windows and click on the 'Download' tab on the left hand side of your screen.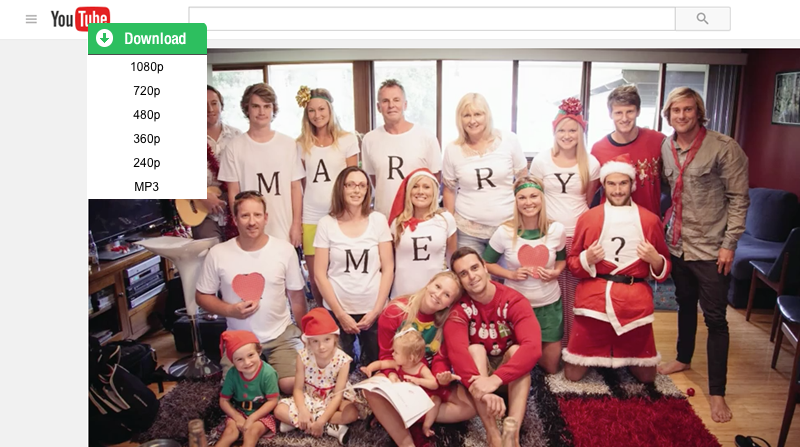 Method 2: Download YouTube Movies by Paste URL
Copy the link (URL) to the YouTube Movie Trailer that you wish to download. Click Paste URL button in iTube Studio to start the downloading process.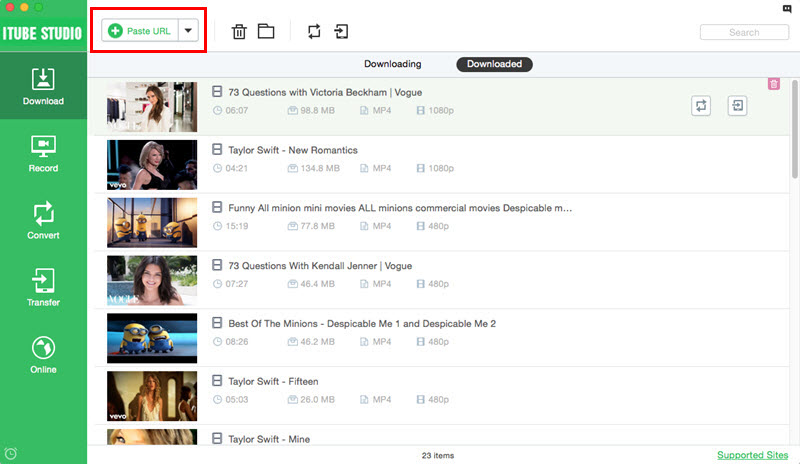 Method 3: Download YouTube Videos by Recording
Click Record button, drag and slide the frame of the recording window to confirm the video screen you want. Watch your YouTube movie and leave the rest to iTube Studio.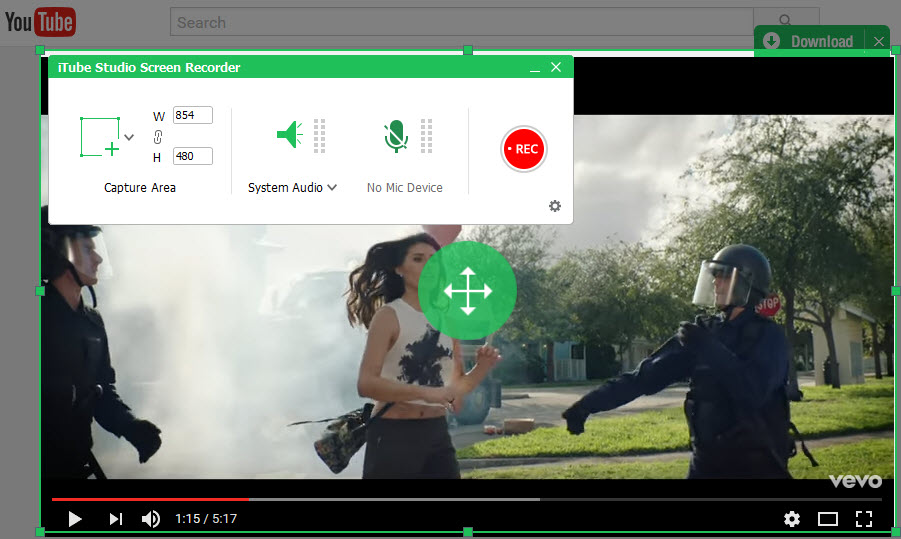 Part 2. Best 10 Lastest and Upcoming Movie Trailers on YouTube
#1. War for Planet Of Apes
This is a science fiction film that is being produced in America and has been written and directed by the famous Matt Reeves. It is a sequel to the Dawn of Planet of Apes, a film that was released in 2014 and had its fair bit of success. This film will star Steve Zahn, Andy Serkis, and Woody Woody Harrelson, Amiah Miller, and Karin Konoal among others. The film is set to be released throughout the United States on the 14th of July, 2017.
Switch to this YouTube Movie >>>
#2. The Hitman's Bodyguard
The Hitman's Bodyguard is another American comedy and action film that Tom O'Conner has written and Patrick Hughes has directed. The film will star the famous Ryan Reynolds and Samuel L. Jackson along with Gary Oldman, Salma Hayek, and Elodie Yung. This plot of this film revolves around a bodyguard who has been hired to protect the hitman who is set to testify soon at the ICJ (International Court of Justice). The film is scheduled for release across the United States on 18th August, 2017.
Switch to this YouTube Movie >>>
#3. Pilgrimage
This is an Irish thriller film with a medieval setup in which a group of monks take up a pilgrimage for transporting their holiest relic to the city of Rome. When the importance of the relic is revealed to everything, the journey of the monks becomes horrid and the faith and loyalty of the group is tested by one another. The film is set for general release on the 11th of August, 2017.
Switch to this YouTube Movie >>>
#4. Wolf Warriors 2
An upcoming action movie that has been made in China and features a special force solider from the country who has exceptional marksmanship skills. The solider is confronted by an entire group of deadly assassins who are specifically hired by a drug lord for killing him. The movie is starred by Frank Grillo, Wu Jing, Hans Zhang, and Celina Jade. It is set for release in August, later this year.
Switch to this YouTube Movie >>>
#5. Blade Runner 2049
A science fiction, neo-noir film that has been produced in America and has been written by Michael Green and Hampton Fancher. It is a sequel to the decades old film Blade Runner that was released all the way back in 1982. The film will star Ryan Gosling, Jared Leto, and Harrison Ford and is set to be released throughout the United States on October 6th, 2017. In the plot for this film, the new blade runner who is a LAPD officer discovers a secret that can might bring humanity to an end.
Switch to this YouTube Movie >>>
#6. Black Water (2018)
Also known as Submerge by some, this film is an action thriller from the director Pasha Patriki. The film stars Dolph Lundgren and Jean Claude Van Dammer and is set to release in early 2018. The plot of the film revolves around a CIA Operative named wheeler who is framed is imprisoned on a nuclear submarine. With the help of his friend Marco, Wheeler seeks to escape from the submarine and clear his name before it gets too late.
Switch to this YouTube Movie >>>
#7. Kingsman 2: The Golden Circle
If you are a fan of spy films then you will enjoy this upcoming British-American action film that has been directed by the famous Matthew Vaghn. The film is a sequel to the Kingsman: The Secret Service and stars Julianne Moore, Colin Firth, and Taron Egerton. It is expected to be released on the 22nd of September, 2017. As for the plot of the film, Merlin, Eggsy, and Roxy are three Brits that make their way to the United States for joining a secret force known as the Statesman, the American counterpart of the British service Kingsman which is destroyed by Poppy, a member of the criminal group The Golden Circle.
Switch to this YouTube Movie >>>
#8. Resident Evil: Vendetta
A part of the famous Resident Evil franchise, this animated film has been made in Japan and it is set in the same universe as that of the Resident Evil games. The film features characters Leon S. Kennedy, Rebecca Chambers, and Chris Redfield from the game with Leon as the main character. The film is set to be released throughout Japan on the 27th of May, 2017 with a theatrical show in North America planned for the 19th of June, later this year.
Switch to this YouTube Movie >>>
#9. Despicable Me 3
Comedy and fun for both adults and kids alike, Despicable Me 3 is an computer animated, 3D American film that is produced by Illumination Entertainment and is set to release throughout the United States on June 30th, 2017. It is the third part of the famous and well known Despicable Me film series.
Switch to this YouTube Movie >>>
#10. Transformers: The Last Knight
The Transformer film series moves ahead to its 5th installment with this action and science-fiction film that is set to be released on the 21st of June, 2017. It has been directed by Michael Bay, Stanley Tucci, and Mark Wahlberg and it is also the final picture of Michael Bay in this franchise so we look forward to a pleasant farewell. It is the sequel to the film Transformers: The Age of Extinction.
Switch to this YouTube Movie >>>