YouTube, which is a leading worldwide video streaming website, is full of educative, informative and entertaining video files and playlists. However, this video streaming giant lacks powerful tools that can be used to download YouTube video files or even YouTube music playlists for offline viewing due to various factors including copyright issues. There are various third party YouTube music playlist downloader that can be used to download such YouTube videos and playlists. Unfortunately, a great percentage of these downloaders do not have the ability to help users download YouTube music playlist. No worry! Here is the best solution for you.
How to Download Music Playlist from YouTube
This article is going to focus primarily on a very powerful and reliable YouTube music playlist downloader computer program known as iTube Studio for Mac (or iTube Studio for Windows), which is probably by far the easiest and most complete solution for all YouTube related video download issues. It also supports more than 1000 other popular video streaming websites. This computer program is not only limited to downloading YouTube music playlist and videos as it can also be used to convert the downloaded video files into various universally supported audio and video formats for offline listening and viewing especially on a variety of handheld devices.
Key Features of This YouTube Music Playlist Downloader:
Supports all the available conventional internet browser programs, including Google Chrome, Mozilla Firefox, Safari, and IE among others.
You can always use this amazing YouTube music playlist downloader to save your video playlists in the highest possible quality especially 4K and HD.
It also has an inbuilt media player from which users can easily view and listen to their favorite video and audio files both locally and online.
Easily export downloaded videos and converted audio files to iTunes library.
Batch video conversion and download support.
Steps on how to download music playlist from YouTube
What You Will Need:
A Computer;
iTube Studio for Mac
Time Required:
Around 3 mins (Variable depending on the video file size)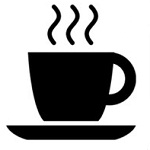 Difficulty:
Easy
Step 1: Installation of the Program
First download YouTube music playlist downloader. Once successfully downloaded, locate the installation file, click on it and drag it to the default "Applications" dock and wait for it to install. Kindly run the program after successful installation.
Step 2. Downloading YouTube music playlist
Open your default internet browser (Chrome, Safari, IE etc.) and visit the official YouTube website (YouTube.com). From there you can easily locate your music playlist by either logging into your YouTube account to view your saved playlists or by directly searching the name of the playlist using the 'Search bar' provided.
Click on the appropriate music playlist once you have located it. This will automatically provide you with the program's "Download All" button. Click on the appropriate music playlist once you have located it. This will automatically provide you with the program's Download All' button.
Click on the "Download All" button provided to open a new window in which you can choose all the videos from the entire music playlist you wish to download. After that, you can then choose the output video quality and destination while still in the new window. Lastly, ascertain that your YouTube music playlist files are in order and then click on the "Download" button to start downloading