Millions of hours people spent on YouTube is generating billions of views and is constantly on the rise. YouTube's largest user-base is on its richness and convenience. However, YouTube is not perfect and has its fair share of problems, specifically some of its usage. Despite its status, it is not uncommon for a user to encounter display issues, video playback problems and such. One of the most commonly known are the YouTube links not working. Majority of internet users especially the avid ones had encountered problems viewing the YouTube link or getting directed to the correct link. They might either have the issue resolved and/or decide to move on and forget about it. A few common issues related to YouTube links problems are compiled with suggested solutions.
If push comes to shove, the internet is swarming with helpful tips and solutions, and YouTube in particular has dedicated a number of useful videos that you can download and archive for future use. For free and easy download, you can use a reliable software such as iTube Studio for Mac (or iTube Studio for Windows). This YouTube downloader is free and perfectly safe without the annoying ads, with no waiting and without an internet connection. This smart downloader also provides settings such as Shutdown, Sleep or Exit programs allowing you to leave your computer on to download videos.
Why Choose This YouTube Video Downloader:
Supports downloading all videos in a YouTube playlist, channel, or category.
Download YouTube videos with a single click.
Download 4K UHD YouTube videos.
Also it supports to convert YouTube videos to any audio formats.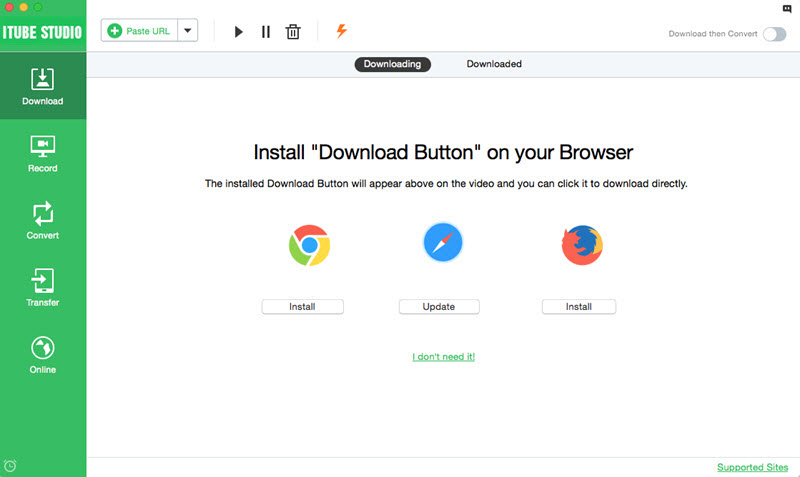 1. YouTube links not working when posting to Facebook.
Who doesn't like a good laugh and share to people you know in your social media circle? More often than not, when you find an excruciatingly funny video in YouTube of a dog chasing its tail or the new trailer of your favorite actor's summer flick becoming available, it will take only a fraction of a second to hit the share button only to find out that the link is not working and staring back at you is the dreaded red sad face. However, when you search for the video in YouTube it plays perfectly fine. Only when you view Facebook page, what comes up is a thumbnail dead as a door nail.
A little known but useful tool has been around for a while, the Facebook Debugger. It is mostly used by developers but can come in handy for all. When we are not getting the preview we expect like a missing image or bad link preview, we can use the Facebook Debugger tool. Enter the URL you're having trouble with and the rest is history or actually the cache is cleared.
2. YouTube links not working on Android gadgets.
It is no secret that in the Smartphone OS market, Android is taking the lead dominating more than 75% share. One common issue encountered by an Android user is whenever a YouTube link from an outside source, E.g. Google, the YouTube page will load but will not play and instead will direct you to the YouTube main page. A simple tweak will do the trick. Just change the view option. Tap on the 3 horizontal lines in a box icon on the upper part of the screen, look for "request another view" and choose mobile. Chances are, if you had made changes prior like installing a new Adobe Flash Player, it might have altered the settings.
3. Unable to link from YouTube back to a website
Marketing at the moment has taken a momentous turn. Video marketing is one and driving web traffic from YouTube is a serious business. The trouble with linking from YouTube back to your website has a very simple fix. Just include http:// before the www. of your web domain. The link will not work unless it has the http:/ piece and make sure that it turns blue and click on the line to ensure it goes to the correct website.
4. YouTube links won't play
Most of the websites now include links of YouTube videos to an article as references. However, there are instances that videos won't play as it should; it takes a very long time to load or just stops abruptly. Each problem is not entirely unique and unheard of. Usually, we can blame the browser for it. Just refresh the browser and/or restart the browser.
5. YouTube in-video links not working
Often near the end of a YouTube video, the author will also include links to other related videos; however, at times these links don't work. It is usually solve by clearing the browser history. Deleting cookies and other sites and plug-in data and clearing data from hosted application do the trick.
There is no magic formula that can solve all these problems; however, it is mostly the browser that is the perpetrator. It is helpful to know that before we go ballistic, basic browser trouble shooting, such as refreshing the web browser, restarting, clearing cache and cookies and updating Adobe Flash Player can come in handy most of the time.
How to Download YouTube Videos with the Best Free YouTube Links Downloader
Steps in downloading the videos are pretty simple:
Step 1. Download and Run the Program
Download the program and follow the instruction to install it. The installation is quite simple.
Step 2. Download the Videos
After downloading and installing the software, there is more than one option to download your YouTube videos.
1. Via Download Button: This great downloader can automatically detect the video and a download option will be made available. You just need to simple click on the "Download" button and select your desired resolution.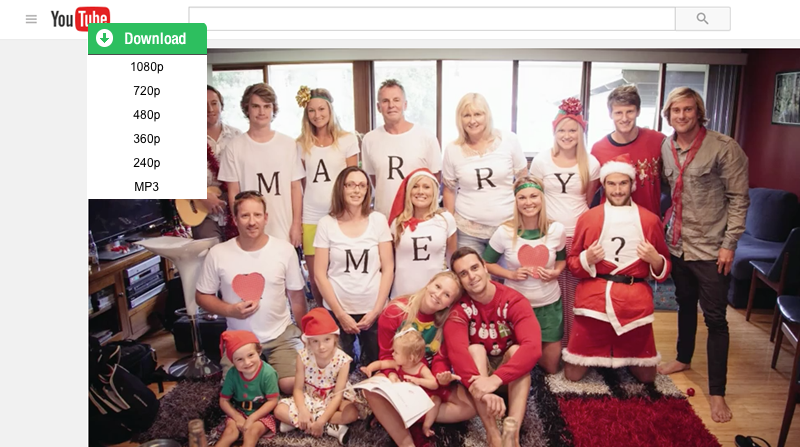 2. By Copying and Pasting URL: Copy the YouTube URL and paste it to the video URL of the program.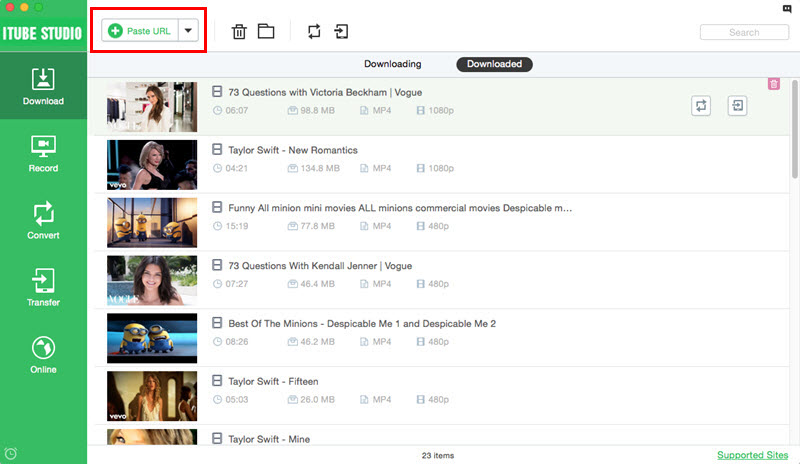 3. By dragging and dropping: Drag and drop the URL to the software dock icon to start downloading.