If we connect to the network, we can use smart TV to watch YouTube and other videos online. When you watch YouTube videos in Samsung smart TV, you might encounter the problem of YouTube not working on Samsung TV, which caused by a recent update to your TVs YouTube app, and the app has a cut off screen. Here are common problems and solutions on YouTube not working on Samsung TV. And we share tips to download YouTube videos to Samsung TV for watching YouTube videos in Samsung smart TV without hassle.
The Ultimate Tips to Fix YouTube Not Working on Samsung TV
To download YouTube videos on Samsung TV, you can use iTube Studio for Mac (or iTube Studio for Windows). It allows you to download YouTube videos and then watch them back on any device and at any time. One advantage is that you don't have to worry about buffering or sit through annoying adverts, and the other is that you'll be able to watch your favorite videos from YouTube on your Samsung TV. It is a program that allows you to download ALL high-quality videos from YouTube, at lightning speed and instantly save them locally on your Mac PC.
Why Choose This Free YouTube Downloader:
It allows you to download free YouTube videos and videos from 10, 000+ sites 3X faster.
It supports downloading all videos in a YouTube playlist, channel, or category.
It has a built-in player that allows you to watch the downloaded videos with ease.
It provides you with smart settings such as Shut Down, Exit Program and Sleep.
You can convert videos to any formats and to your devices.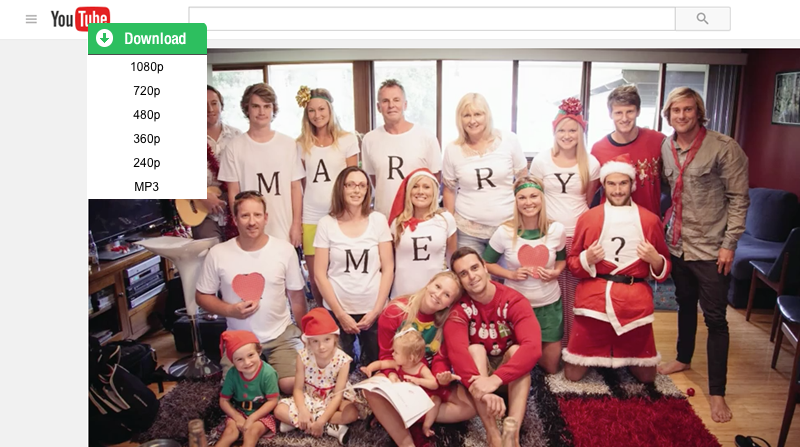 5 Ways to Fix the YouTube Not Working on Samsung TV Problem
Problem 1: Unsupported Models
Samsung smart televisions have a powerful internet browsing capabilities, and their high definition pictures and clarity of sound make them an ideal internet option. Two models, unfortunately, no longer have the ability to browse YouTube. These models are the EH5300 and the FH6200, so check to see which particular unit you have.
Solution:
If you find that you do have the EH5300 or the FH6200 then you will have to use YouTube via another source, such as a laptop or tablet, or use software that can grab the videos and allow you to play them back, such as the free software.
Problem 2: Free Up the Hardware
When you have a Samsung smart TV you'll want to use their innovative Smart Hub system again and again. Over time some users may notice that the app begins to freeze or that they are no longer able to access software such as YouTube. This could result from an overly full memory, or from a hardware update incompatibility.
Solution:
Simply reset your system to the original settings and try again.
Problem 3: Update Your Internet Protocol Settings
Some Samsung smart TV users can access YouTube, only to find that the video doesn't load or stream properly. Instead of seeing the full picture, users only see a small portion as the screen is obscured by two large black rectangles coming from the corners. This can be very frustrating, but it often results from the internet protocol and DNS settings. Don't worry, this is easier to fix than ir sounds.
Solution:
This is all you have to do: click on Menu, and then Network, followed by Network Status and then IP Status. Your DNS settings will be set to automatic, change this to 8.8.8.8. or 8.8.4.4. and then try again.
Problem 4: Resetting Your Smart Television
Smart televisions, just like any other kind of technology, can act erratically from time to time. We all know the favorite maxim of computer technicians, 'switch it off and then back on again'. Well this can be done with your Samsung TV but it has to be done in a special way.
Solution:
To begin with, switch your Samsung television into standby mode. Press the following buttons in the order specified: Info, Menu, Mute, and then Power. These have to be done quickly, so if nothing happens at this point then try again with a little more speed. This puts your Samsung TV into factory reset mode. A service menu will pop up on your screen, select Options and then Reset. At this point the television will switch itself off, so turn it on again and see if YouTube now works.
Problem 5: Overcome the YouTube Licensing Issue
Since March 2015 there has been an issue with the licensing of YouTube on some Samsung smart televisions. This means that you can access other apps and websites, but YouTube itself will remain stubbornly out of reach.
Solution:
If this happens to you, don't panic, because there is a solution and the best thing of all is that it's free. The application is simple to use. All you have to do is to download the completely free software, and then type in the YouTube video link that you want to watch into a box called 'Grab It'. The software searches for the video and then downloads it, allowing you to watch it back whenever you want on your Samsung TV or other supported device.