If you are a YouTube user, you must be very familiar with YouTube player. But do you want to know more about YouTube and YouTube player? If the answer is yes, you are lucky to be here. This article will show you the 10 most useful tips for YouTube video player, including how to upgrade the player, YouTube player API, and how to find the most watched videos on YouTube etc. With the 10 greatest YouTube Player tips, you can easily make yourself a real YouTube and have more fun in YouTube.
11 Useful YouTube Tips And Tricks
#1. One Click Download YouTube Videos
If you are great fun of YouTube Videos or YouTube movies, you would not miss this great YouTube video downloader iTube Studio. It allows you to download YouTube videos even YouTube HD movies with a simple click, and to convert the downloaded YouTube videos to any of your devices so that you can enjoy the movies or videos anytime at anywhere. Except YouTube videos, you can also enjoy downloading movies from 10,000+ online video sharing sites, such as Facebook, Vimeo, Netflix, Hulu, Metacafe, etc. To watch YouTube video is great fun, to watch YouTube video without any disturbing of ads and connection problem is greater leisure!
Option 1: Download YouTube Video by Download Button
Open the YouTube video you want to download, by the screen you could easily see a Download button. Click, the YouTube downloading will be processed.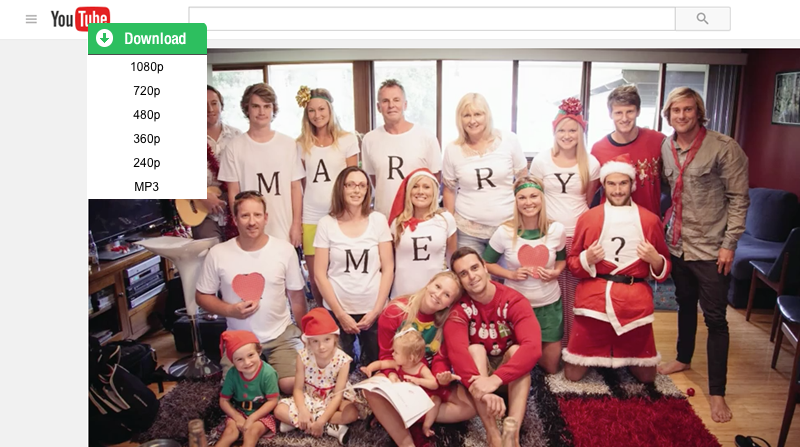 Option 2: Download YouTube Video by Paste URL
Copy the URL of the video and paste it in the YouTube downlaoder, it will automatically download the YouTube video for you.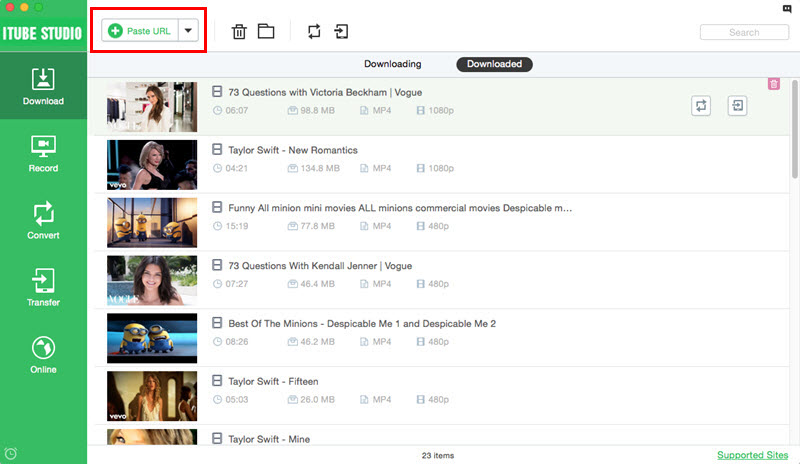 Option 3: Download YouTube Video by Recording
Open the video you want to download, click Record button, set the screen as you wish, just so easy to record YouTube videos you want.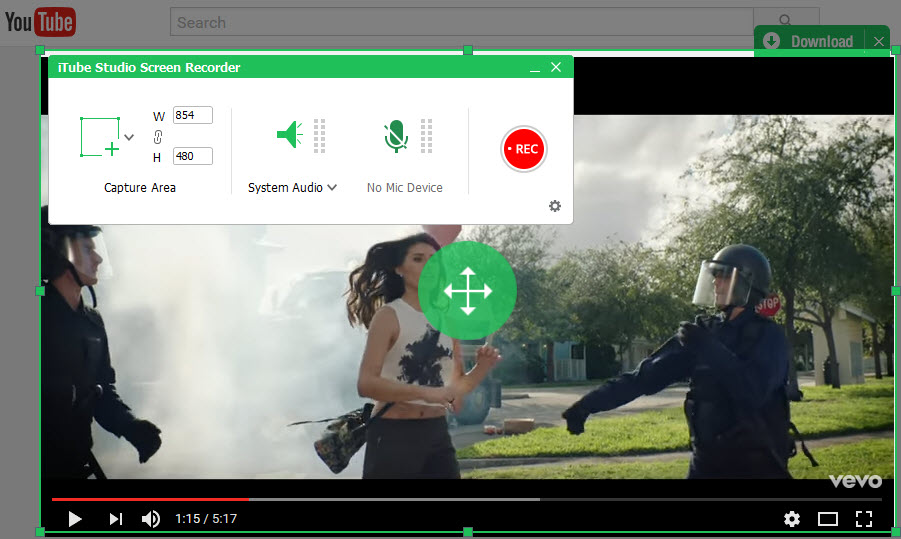 #2. How to Find the Most Viewed Videos and Channels on YouTube
Why should you find the most watched YouTube videos and channels on YouTube? The main reason why you should do this is for you do be able to experience the amazing moments that these videos offer, also to stay ahead, and not to fall behind on the videos that every person is sharing.
YouTube charts as well as popularity rankings are a good way of finding the most watched video as well as channels on YouTube. What happens is that the resent charts are usually published on the video sharing network, which is very huge. The page that the publishing takes place is titled YouTube charts. From there you can get to know what is being watched the most on YouTube.
How to navigate to the target page on YouTube? You can follow the simple steps below:
Open YouTube > Click Popular on YouTube (located on the left side) > Select Categories (Videos, Playlist and Channel). Alternativly you can also navigate to the Popular on YouTube page by clicking the link.
#3. How to Update YouTube Player
For you to upgrade YouTube player, you need to update the Adobe Flash Player. The latest version performs much better and does not crash so often. On the other hand, Adobe has enabled the update of this program so as to address one of the most exploited security issue. This forces users to upgrade to the latest version of flash player if they wish to do so. Below are the steps for updating YouTube player.
First get the latest version of the program and see to it that it fits your needs.
Uninstall the one that you already have before installing or upgrading. After which you will have to download the Uninstaller.
Shut down all the programs that are running, and after they are all closed you run the Uninstaller.
If you will be required to restart your computer proceed to the next stage.
Install the latest version of the Adobe Flash Player.
By following the above steps you are able to update your adobe flash player and this means that the YouTube has been upgraded.
#4. How to Watch YouTube without Flash
Are you tired of using Adobe Flash because of the way it eats up the CPU cycle as you watch your YouTube video? Do you dislike the buggy plugins that it has, which crash as well as freeze your PC? Then it is time you started watching your YouTube video without flash and embrace HTML5. It is so simple to use and it does not have the proprietary formats like the flash. HTML5 provides a way to its users, so that the browsers can be able to use the native implementation, when it comes to rendering videos directly. This is an advantage, because when playing your YouTube video, you are not going to resort to ActiveX as well as 3rd party browser plugins. However, it is worth mentioning that YouTube has fully adopted HTML5 nevertheless you can use the following three methods to watch your YouTube videos using HTML5.
Solution 1. YouTube HTML5 Viewer
For you to be able to enjoy HTML5 all you have to do is uninstall flash palyer and then go to YouTube HTML5 Viewer. Once you get there you enter the videos URL, when you do this you are going to be able to watch your video in the embedded HTML 5 viewer. If you are using Firefox, you will be required to install an MP4 decoder on your PC, because Firefox has licensing restrictions and does not support the streaming of MP4 content.
Solution 2. YouTube HTML5 Video Player
When your video uses HTML5 instead of the normal YouTube player. All you need to do is to log into your account and go to YouTube HTML5 Video Player page and then click the Request the HTML5 Player button after which you will be able to play all your videos in HTML5.
Solution 3. Video URL
You can also opt for a temporary solution though helpful. All you need to do is to add &html5=True to the video URL. This way you are able to watch you videos with a lot of ease I HTML5. For example : https://www.youtube.com/watch?v=Z9a4PvzlqoQ&html5=True
#5. How to Customize YouTube Video Player Size
When it comes to YouTube player size, you have three options, which are small, large as well as full screen. If you are looking for more options, it is possible for you to able to adjust your YouTube player size to any size that you please. This is made possible by the use of the extension, this extension is made for chrome as well as Firefox. Such extensions include the YouTube.com Player Resize extension for Firefox, or the Unique YouTube Skin userscript. What these extensions does to add a resize bar and by doing this it becomes so easy to adjust your YouTube player size. Below is how to go adjust your YouTube player size to the size you see is best.
Below are steps for resizing YouTube player using YouTube.com Player Resize extension.
Step 1. Download the YouTube.com Player Resize extension. When the installation is complete, you can open the YouTube in your web browser.
Step 2. When you play the video, you will see a gray resize bar are added to the video player. You can drag it to adjust your YouTube player size to any size that you wish it to be.
#6. How to Watch YouTube Videos Together
For you to be able to watch YouTube together in sync, you will need tools that will enable you to watch the movies together in sync. In other words, these tools enable you to create a room where people can join and watch YouTube videos. The advantage behind this is that it can give you a beta product demo, a video analysis with editors around the globe especially if you are in different time zones. You can achieve these using different tools such as InstaSync, TogetherTube, Sync Video etc. Take InstaSync for example, all you need to do is to register as a InstaSync user > Log in > My Room (under the Settings menu). Then you can watch synchronized videos with family and friends.
#7. How to Set up Continuous Play for YouTube
As a YouTube user, you will always want to play videos over and over again especially music videos, which means you will have to use a continuous loop. You will have set up continuous play using the below mentioned methods.
Step 1. Open your browser and visit YouTube. Find the video that you want to play contiously and play it as usual.
Step 2. Move your mouse pointer to the address bar and click on to place the text cursor between "youtube" and ".com"
Step 3. Type in "repeat" in the space between. Then press "Enter" to reload the page. After that the video will be played in continuous loop.
#8. How to Make YouTube Always Play HD
YouTube is able to do this based on your bandwidth and it is for this reason that you will realize that as you watch videos the quality changes. Below are the two factors that get to determine the quality of a YouTube video.
1) Video Player Size: Normally, by default the video player size is on Auto and based on the size of the video player YouTube uses the highest quality.
2) Original Video Quality: You will not be able to play the video in high definition, if it happens that it was recorded in standard definition.
To make YouTube video always play in high-definition, you can follow the steps below:
Step 1: Open YouTube and find the video you like. Play the video and then click the Gear icon on the bottom right corner of the video player.
Step 2: Once you are, you will see a drop-down menu. There you can change the quality of your video by selecting the quality that you prefer. If you want to play YouTube videos in HD, you can selct 720p as the video quality.
#9. How to Change YouTube Playback Speed
By changing YouTube playback speed you can choose either to watch your YouTube video in slow motion so that you can be able to see the video's frames in more details or you can play the video fast, this will enable you to skim through the video. Here I offer you two easy ways to alter the playback speed of YouTube videos:
Solution 1. Via YouTube
Open your browser and go to youtube.com to play a video. When the video is playing, you then need to click the Gear icon on the bottom right corner of the video player. After then drop-down menu is shown, you can change the playback speed according to your needs. You are provided with 5 options: 0.25, 0.5, Normal, 1.5 and 2.
Solution 2. Via VLC Media Player
If you are going to use a third party player like VLC Media Player. You can first download and install the software. When the installation is complete, open the player and click Media > Open Network Stream. Paste the video URL in the URL box and click Play to star streaming. When the streaming is concluded, click Menu > Speed to select a suitable speed. If you already have a YouTube video, you can click Media > Open File to open the video. Then click Menu > Speed to adjust the speed of your video. You can choose fast or slow depending on what you prefer.
#10. About YouTube Player API
YouTube player API makes it possible for you to be able to control your YouTube player by using an ActionScript or JavaScript. Moreover, you can also create other functions, which are going to respond to some player events, isn't this amazing? Below is how the YouTube player API works.
The iframe Player API – this is what that makes it possible for you to embed your YouTube as well as control the player by the use of JavaScript on your website. The iframe player API enables YouTube to have the capability of serving an HTML 5. This is made possible because it has the ability of posting content to an "iframe" tag, which is located on your page.
The AS3 API Player - With the AS3 API player, you are able to control a chromeless player or an embedded, by using ActionScript.
The JavaScript API – with The JavaScript API you are able to control a chromeless player or an embedded, by the use of JavaScript. For you to be able to view anything correctly, you will be needed to install Flash Player 10.1.
#11. Custom YouTube Embed Player
Customzing your YouTube embed player should never be a problem. This is because if you are able to post your videos online it is important to understand other ways that you can use to customize YouTube's embedded player to suit your needs. To any product page, a video presentation is a very good addition, because it enables you to showcase the features of your product without the visitors having to read through paragraphs.
Given that YouTube comes in a default color and size in most cases, you might find yourself not pleased with the default features. Therefore, with YouTube you can customize different aspects of the video layer including quality, size, as well as other features. However, it is important to note that although YouTube uses the dark video layer customizing it is sometimes not necessary but you can still enjoy the benefits that come with customizing your layer. Below are different ways that you can adopt to customize embeddable YouTube features.
How to turn off title & ratings: &show info=0
How to turn off search: &show search=0
How to turn on related videos: &rel=1
How to turn off annotations: &iv_load_policy=3
How to force close captions: &cc_load_policy=1
How to turn on auto play: &auto play=1
How to loop playback: &loop=1
How to remove full screen option: &fs=0