Watching videos of parodies or listening to an idol's latest music on YouTube is definitely fun, but here comes a problem. The sound of YouTube video you're streaming online is suddenly not working. You've checked all the settings, search solutions online, and tried all you can in solving it, but you can't. Worry no more because this article will show you how to fix YouTube sound not working.
Why Choose This YouTube Video Downloader:
This YouTube downloader for Windows and Mac is a hundred percent free and safe.
It detects YouTube in web browsers automatically, letting you download videos in one click with less hassle.
It supports 10,000+ video sites and you can download videos with 3X faster speed.
It also supports to convert downloaded or local videos to any format to match your different devices.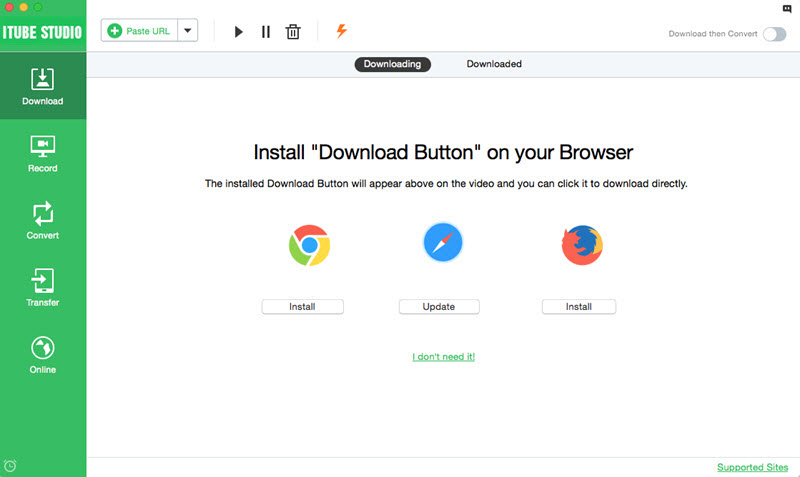 Part 1. 5 Ways to Fix the Problem of YouTube Sound Not Working on Computer (Mac and Windows)
There can be certain possible factors why the sound of the YouTube video you are playing is not working. To be sure, it would be highly necessary for you to check every possible factor that might be the reason why the YouTube sound isn't working. Here are some possible factors you need to consider:
1. Sound settings
By instinct, you might have done this already. However, many people still fail to remember this very simple factor. Thus, it is wise for you to double check your sound settings. On YouTube, check on a video's sound settings located at the bottom left corner of the video screen. If the sound setting icon has an X beside it, that means the video has been set as mute. That may be the reason why you couldn't hear a sound of the video you're streaming. Simply click the icon if it has got an X beside it.
Also, your computer also got volume settings. At the bottom part of your screen you will see a bunch of little icons called as the Taskbar. On the taskbar's notification area (which is at the bottom right corner of your screen), you will see a speaker icon. Click that and check if it's mute or not. You can also manage your volume there.
If it is still not working, you might need to check on other factors and find out why YouTube sound is not working.
2. Sound card
Sound card (commonly called as audio card or sound board) is basically an expansion card responsible for producing sound on your PC through the use of speakers, headphones, and the like. To check if your sound card is working and if it's the reason why your YouTube sound isn't working, try to visit other web pages online and stream videos.
If the sound of the videos and music you've played online are working, then the problem is not on your sound card. The problem is probably just present on YouTube.
3. Adobe Flash player
What is an Adobe flash player, by the way? Adobe flash player is basically free software used on platforms created by Adobe flash. Adobe flash player helps users to view multimedia, execute internet apps, stream videos, and listen to sounds. Always make sure you have got Adobe flash player downloaded on your PC already. Also, it is greatly advisable to always download the newest version or upgraded edition of Adobe flash player on your computer.
4. Web browser
Web browsers can also be the reason behind YouTube audio problems. Try to use different web browsers such as Internet Explorer, Google Chrome, Firefox, Opera, Safari, and other browsers in streaming videos and listening music on YouTube. There might be some issues on the browsers you're currently using.
5. Download YouTube videos
If all those factors aren't the reason why your YouTube sound isn't working, your best option would be to download YouTube videos using an app. However, there's a lot of scam downloader apps offered online. You'll need to make sure you download and install a YouTube video downloader that's reliable enough to give you damage-free videos and is virus-free to keep your PC safe. iTube Studio for Mac (or iTube Studio for Windows) is your best option.
Tutorial for How to Download YouTube Videos without Problem on YouTube Sound
Step 1. Download and Install the YouTube Video Downloader
First off, you will need to download the free video downloader. And install it with the help of built-in installation instruction.
Step 2. Download YouTube Videos for Free
Open the browser of your choice and then go to YouTube. Search and stream the favorite video you want to download. Once you stream a video, you are going to see a "Download" button at the upper left corner of the video screen. You will then be able to download YouTube videos by clicking that "Download" icon or button.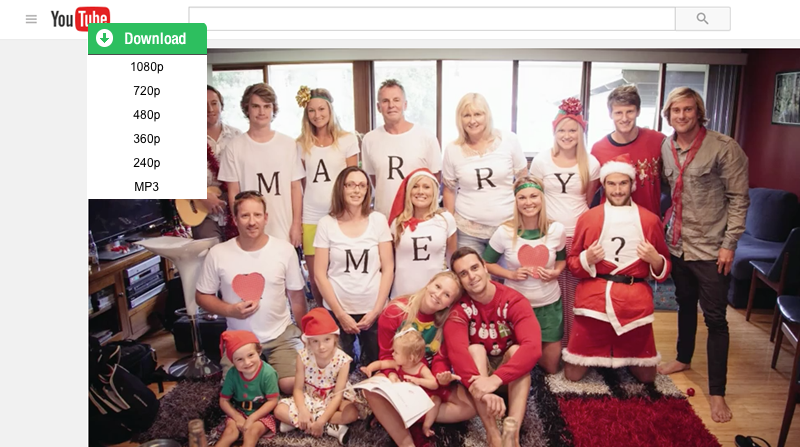 After the download has been completed, go to the "Downloaded" tab. There, you will see the successfully downloaded YouTube videos.
Part 2. Fix Sound on YouTube Not Working on Mobile (iPhone, iPad and Android)
YouTube sound problems also occur on mobile including iPhone, iPad, and Android. There are certain different YouTube sound issues users commonly encounter. Here are some of the common YouTube sound problems on mobile and corresponding solutions for you:
YouTube sound cuts out after a phone has been asleep

You can fix this problem by simply going to your device's Settings and then proceeding to Sounds settings. There, you will be able to select ringtones randomly. After that, you will then be able to fix YouTube sound.

No sound on YouTube videos

Some devices need to be restarted to fix certain issues. Try to turn off your device, remove its battery, wait for minutes, put the battery back in, and turn your device on again.

YouTube sound and video lags

A device's lags are usually resulted from lack of storage and memory. Some are also caused by viruses from web downloads or so. A factory reset might help solve sound and video lags on YouTube and even on other sites and apps.