Facebook is het populairste sociale network geworden. Je kan je status samen met video's uploaden op Facebook, delen en communiceren met je vrienden. Als je video's op Facebook wilt uploaden, moet je echter wel nadenken over de Facebook video formaten. Facebook ondersteunt maar een beperkt aantal formaten, waardoor je niet alle soorten video's kan uploaden. Hier zullen we alle tips over video formaten op Facebook delen en vertellen hoe je je video's op Facebook kan uploaden.
Part1. Hoe u video's download en omzet op Facebook.
Als je zonder moeilijkheden video's van Facebook wil downloaden, is iTube Studio for Mac (or iTube Studio voor Windows) je beste keuze. Met dit Facebook video downloader programma, kan je gemakkelijk video's downloaden van elke bron en ze omzetten tot een door Facebook ondersteund formaat, waardoor je makkelijk video's kunt oploaden op Facebook.
Waarom kies ik deze Facebook video downloader:
Je kan video's downloaden van 10.000+ video delende websites, waaronder Facebook, Youtube, Vimeo, etc. met slechts een enkele klik!
Je kan ook slim tools gebruiken om video's naar Facebook om te zetten en elke video en audio formaat of je video's omzetten, zodat ze op een verscheidenheid van mobiele apparaten werken.
De ingebouwde Media speler laat je genieten van de gedownloade video's met meerdere playback modes
De taakplanner laat je je computer zo instellen dat deze uitgaat wanneer het downloaden is voltooid.
Stappen om video's te downloaden van en om te zetten naar Facebook.
Stap 1. Start de facebook video downloader
Download en installer de downloader eerst op uw computer. Laat het programma dan op de achtergrond lopen.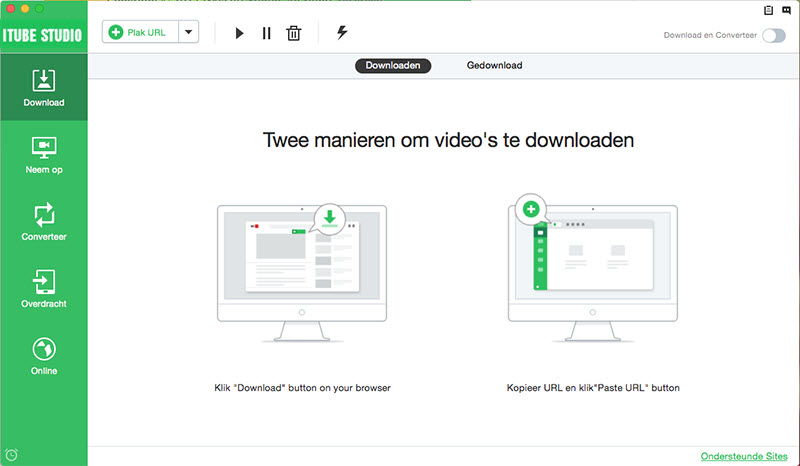 Stap 2. Download video's met 1 klik
Ga naar welke website dan ook die de video die heft die jij wilt. Wanneer je de video opent, zal je een "Download" knop op het video schermpje zien. Klik dan op de knop om de video te downloaden.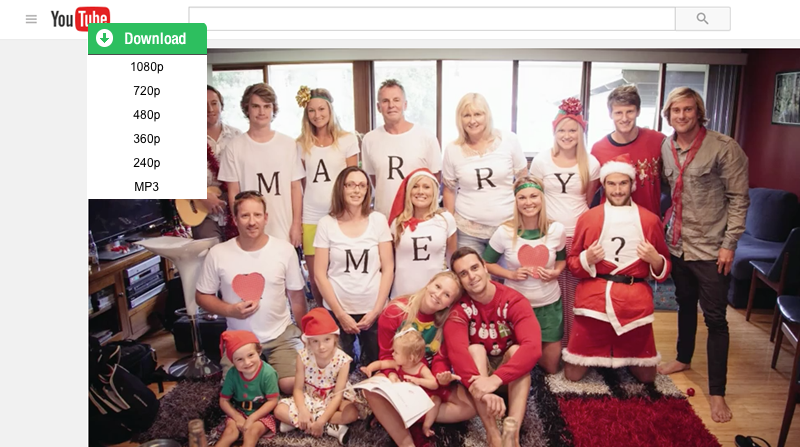 Step 3. Zet video om naar Facebook formaat.
Om de video op Facebook te uploaden, moet u deze eerst naar een door Facebook ondersteund formaat omzetten. Om dit te doen, voegt u eerst de gedownloade video's aan het "Convert" menu toe. Open daarvoor eerst het "Download" menu en klik op het "Downloaded" blad om de video's te selecteren en klik dan op "Add to Convert List" om de video's naar het "Convert" menu te importeren.
Open nu het "Convert" menu en klik op de "Convert" knop om het output formaat scherm te openen. Klik dan op het "Web Video" blad en selecteer Facebook om de video om te zetten. Daarna kunt u de video's op Facebook uploaden.
Deel 2. Facebook Video Formaten
De door Facebook ondersteunde video formaten zijn:
Mobile Video (*.3g2, *.3gp, *.3gpp)
Windows Media Video (*.asf)
AVI Video (*.avi)
Flash Video (*.flv)
MPEG Video (*.mpeg, *.mpe. *.mpg)
MPEG-4 Video (*.m4v, *.mp4, *.mpeg4)
Matroska Format (*.mkv)
QuickTime Movie (*.mov, *.qt)
Nullsoft Video (*.nsv)
Ogg Format (*.ogm)
Windows Media Video (*.wmv)