aTube Catcher is a freeware download manager with which the user can download videos from the social media sites such as Myspace, Yahoo, Daily motion etc. and play them offline. However, aTube Catcher only supports MS Windows 98, ME, NT, 2000, 2003, XP, Vista, Windows7, Windows 64 bits versions. So for Mac users and Windows 10 or Windows 8 users, you have to search for an alternative to aTube Catcher if you want to have the same downloading experience as aTube Catcher gives you. Here we pick up top 10 aTube Catcher alternatives for Mac and Windows users.
Top 10 aTube Catcher Alternatives
The Best aTube Catcher Replacement
iTube Studio for Mac is on top of the list among the best aTube Catcher for Mac alternatives. It can let you download videos from thousands of video sharing sites which include YouTube, CBS, BBC, NY Times, TED and more. It can also support the YouTube 4K HD videos. The program is also a video converter, which provides you hundreds of output formats and presets for devices.
Why Choose This aTube Catcher Alternative:
The ultimate video downloader, recorder, converter and transfer.
Supports downloading videos from 10,000+ sites.
Download multiple videos at super fast speed.
Converts all popular videos formats including HD.
Free upgrade throughout its life.
Cross-platform software.
Transfer videos to devices.
Has multiple playback modes.
Top 2. Tube Master ++ for Mac
It is a powerful tool that can capture the multimedia files from the internet. These files are saved in your PC. You can also convert them into AVI, MP4, MPEG, AVI, IPod and PSP. The sites from you can download videos include Google videos, Dailymotion, YouTube, lastFM, MySpace and more.
Fast download and conversion.
Can be translated into 26 languages.
Open source.
It's available for free.
Top 3. Jaksta for Mac
It can convert videos, music, radio stream, presentations, and flash games played on the browser. It can only download from sites that support the HTTP streaming with 10x normal speed. While using Jaksta, there is no need to continue to play the stream in your browser. The browsing continues with its own connection.
Easy to use.
Fast download.
Built-in converter.
Top 4. TubeSock Pro for Mac
It can download videos from YouTube and various other web sites and saves them in your PC. You just have to click for downloading and converting the copying into iTunes by using your iPod, iPhone or even Apple TV. The software can download HD videos up to 1080p.
Fast downloading and conversion tool.
Available for free.
Top 5. Sothink Flash Downloader for Mac
It's an app that can let you save flash and download videos from your browser and even a remote webpages. The download begins with a simple click. It can make your flash download fast and easy. It works well on Firefox, Chrome, IE and Safari.
It's efficient.
It can practically download everything.
Supports a variety of websites.
Download and convert in batches.
Supports a number of formats and presets for devices.
Extract audio from videos.
Built in web browser and media player.
Cross-platform software.
Multiple playbacks options.
Good user interface.
Fast and efficient.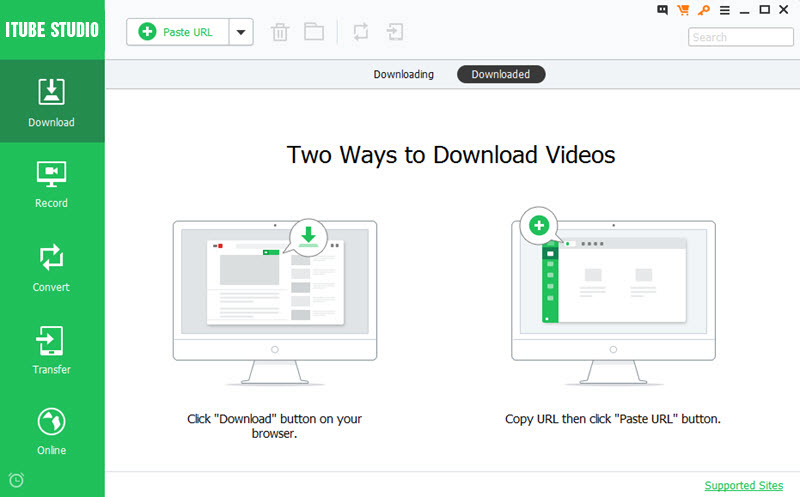 Top 7. Tube Master ++ for Windows
Auto converts, downloads music and videos.
Fast download speed.
Built-in converter.
Top 8. Jaksta for Windows
Auto converts, downloads music and videos.
Fast download speed.
Built-in converter.
Top 9. TubeSock Pro for Windows
Supports Dailymotion, YouTube.
Fast conversion.
Can download and convert HD videos also.
Top 10. Sothink Flash Downloader for Windows
Free IE downloader.
Fast and easy downloading.
Efficient, simple to use.
aTube Catcher Not Working Fixed!
Research has proved that majority of the data is used for streaming videos online as more and more users switch their preferences to watch videos online rather than getting to watch live TV. Many of the users are students. A lot of people tries to find the best tools which can allow them to download videos very fast. aTube Catcher is known to be one of the tools which one can use to download videos from youtube and other sources.
Various problems arise when using aTube Catcher thus making the tool not ideal to use. The following are some of the problems that people complain about when using aTube catcher.
1. aTube is erratic, and most times it does not download all the files correctly.
2. aTube suddenly stops working while converting a video.
3. When you compare aTube Catcher with other file downloading managers, it is not that fast as many users would like it to be. The aTube catcher takes a lot of time to download making many users frustrated.
4. aTube Catcher is infected with the virus. It does not matter which site you get the application from; you will find it infected.
5. A lot of pf people complains that once you update the app, it stops working thus making the app useless at most times.
Possible solutions to aTube Catcher problems
The following are the options you can use to solve the above aTube Catcher problems you may encounter while streaming videos.
1. Install the latest version of aTube Catcher app.
If you find your software has stopped working suddenly, the first step to take is to check if there is the latest version available and see if you update the app. The latest version will ensure the aTube Catcher works efficiently to the fullest extent.
If the software does not operate properly after updating it, try to uninstall and remove it completely and then install it again, and see how it works.
2. Release the computer memory
A lot of users complains that aTube Catcher converts the downloaded videos very slow. When you install the software, it installs with added program on your computer. These programs are useless, and they take a large space on the hard drive. A lot of computer memory us used when the software is working. The best solution is to try tp delete the files and applications that are useless, clean the disk and also clean the downloads and the history in aTube catcher.
3. Use alternatives for aTube Catcher
There is a lot of free and paid Softwares for downloading videos found in the market, which perform the same task as the aTube catcher. If the aTube Catcher gives you frustration most times, find a suitable tool to use. Some of the alternative tools to use are iTube Studio, YTD Video downloader, Fast video downloader, and much more. For instance, iTube Studio is very user-friendly, download streaming videos very quickly, easy to convert videos, and also supports watching videos online.