YouTube is amongst the best online video streaming service with millions of videos. Millions of videos are added to YouTube every day. People throughout the world use YouTube to watch the most trending videos that can fall into various categories like a movie trailer to music videos, funny videos, etc. In order to use YouTube on your computer, the computer must need to have a web browser installed. Google Chrome is a leading web browser and popularity is increasing constantly with the fast rate. Users tend to use this web browser in their daily life to perform various operations from YouTube video streaming to web surfing.
Normally, there is no official way to download YouTube video or music directly. But, it is possible to download YouTube content using third-party tools like iTube Studio or using any Chrome web browser extension. Chrome Download Manager is a downloading extension that is mainly designed for Google Chrome extension. There are array of features available in this tool that makes it better than others. Engaging with this tool, you can download a media file from different sources at free of cost. Download Manager Chrome support file format such as .ipsw, .deb, .mp3, .mp3, and many others.
Part 1. Download Videos with the Best Chrome Download Manager Alternative
Are you getting fed up with the limited features of Chrome Download Manager and seeking another download manager? Now, your search for best Chrome Download Manager alternative is over. We find iTube Studio Best Video Downloader is a great tool for this task. This is one of the best download manager tools available on the web. Thanks to its advanced algorithm that makes it faster and reliable. There are some integrated features available in iTube Studio that enable the user to download a media file from any web browser such a Google Chrome, Firefox, Safari, and others.
iTube Studio - Best Chrome Download Manager Alternative
Download videos through its chrome extension at 3 times faster speed as compared to other download tools.
Support a wide range of online video sharing websites. You can download videos from YouTube, Facebook, Netflix, and other 10,000+ sources.
Engaging with this Chrome Downloader Manager alternative, you can also record online videos with its built-in video recorder feature.
Download MP3 part from the YouTube video. Simply download the YouTube video and convert it into the MP3 file format to get the audio file.
Private Mode to download videos in private with a password known by yourself only.
How to download video with the Chrome Download Manager alternative
Step 1: Download and install this YouTube add-on
First, download iTube Studio Best Video Downloader, and then launch this Download Manager Chrome alternative to its interface.
Step 2: Download preferred videos from extension or URL
Add iTube Studio extension manually to Chrome as what the program indicated, once the installation process successfully completed, go to YouTube or other sites in Chrome and click on the video that you would like to download. Click the Download button to iniciate the downloading.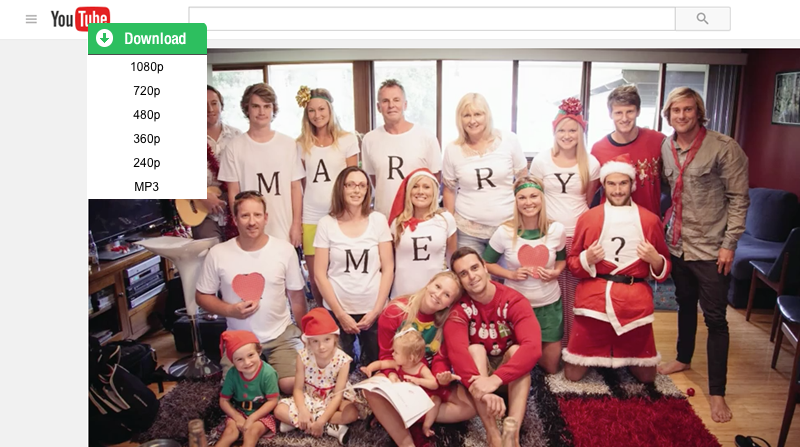 Alternatively, you can just copy the URL from the address bar in Chrome, Firefox, Safari or any other web browser and then use the Paste URL button in the main interface to download your preferred videos.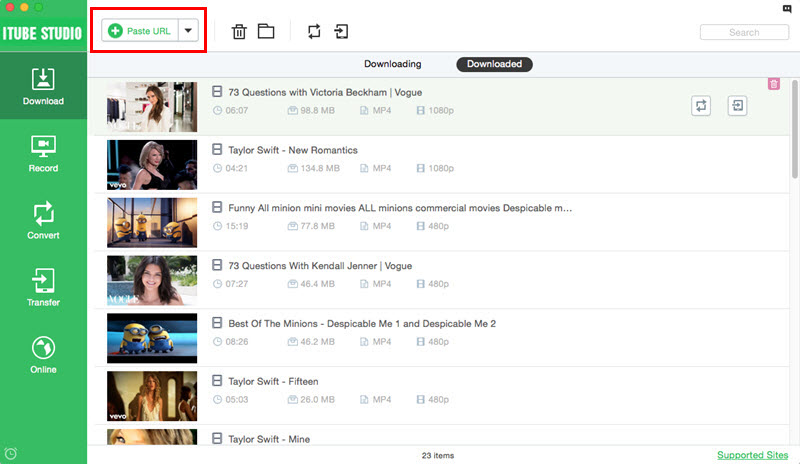 Video Tutorial on How to Download Videos with Chrome Extension
Part 2. Best 10 Chrome Downloader Extensions like Chrome Download Manager
Download Manager is the best alternative to Google Chrome Download Manager. The main purpose of this extension is to make downloading easier. Using Download Manager, you can download any type of file from various sources.
User Reviews:
• With this extension, you can perform operations such as pause, resume, and cancel while downloading
• It will notify when the download starts or completes
• The user-interface is clean, simple, and user-friendly

• Sometimes, it fails to resume the download after pausing downloading file
• Download Manager doesn't have an ability to recover a file in case of internet interruption • It doesn't work in Chrome incognito mode.
Download'em All is another alternative to chrome download manager. This extension is offered by godgodgodcool chrome extension developer. It is very simple and easy to use. You can download this extension free of cost from Google Chrome store.
User Reviews:
• It is fully compatible with Windows, Mac, and Linux. You just have to download its Google Chrome extension
• Download'em All support batch downloading means it can download multiple files in a single click

• Most of the users are facing problems like unable to download with Download'em All
Want to download the Instagram video? Try this downloading extension to perform such operation. This is a great extension of Chrome that allows the user to download Instagram photos and videos.
User Reviews:
• This tool is completely free of cost, unlike many other extensions
• Engaging with Instagram Video Downloader, it is also possible to download shared stories on Instagram

• The latest version of this extension causes Access Denied error
• While downloading, some users get "Interrupted: Forbidden" error while downloading the photo
Facebook is a leading social media network with over 2.2 billion active user base. If you want to download media files from Facebook then, you can try this extension. It is one of the leading download manager extensions with an array of features.
User Reviews:
• It is not limited to download video from Facebook. You can also download videos from different sources
• Download more than 1 video at the same time
• One can also download an audio file using this extension

• Sometimes it downloads the video without audio
• It is not possible to download video from YouTube directly
Download Master is a great alternative to Chrome Download Manager extension with some special features. With this tool, you can download any type of files such as images, videos, pdf file, document file, or any other type of file.
User Reviews:
• You can download any type of file from all over the internet
• The size of this plug-in is very small and occupy very less RAM

• One needs to install its application on the computer to start the download
This is a great extension for you if you are facing problem in Chrome Download Manager. There is no need of installing any other software in order to download with this extension. It is available for free on Google Chrome Store.
User Reviews:
• You can enter multiple URLs to start batch downloading
• One can perform operations such resume, pause, add to queue, and stop with this extension
• It is secure and reliable

• By default, there is no resume functionality. You need to enable it manually under the settings
• It is very difficult to get original URL
Downloaders is an all-in-one plug-in available for Google Chrome browser. This is basically an external download manager that calls to another download manager to starts downloading.
User Reviews:
• If you are a student and want to download videos from online educational institutes such as Coursera, Udacity, or others then, try this tool
• Link fetching is faster

• On Google Chrome, there are limited features unlike Downloaders for Opera web browser
• It does not work on JavaScript link
Video Downloader Pro is a Google Chrome extension that enables the user to download files from various websites. This is great for you if you want extensions like Chrome Download manager.
User Reviews:
• You can download any type of file using this advance download manager
• Unlike many other tools, it is fast, safe, and reliable

• It is not fully supported with Spotify
• Some leading websites are not supported
Facing problem while downloading? Video Downloader Professional allows Chrome users to download files from the desired source. It is very easy to download files with a single click.
User Reviews:
• You can easily save the desired video on your hard drive
• The downloading speed is faster like other leading extensions

• It is not possible to download Facebook videos with this tool
• In weak internet signal, it causes a problem
With Flash Video Downloader, one can download video from different sources such as Facebook, Blip, Metacafe, and others.
User Reviews:
• This is a great tool for download files directly from the Chrome
• Downloading video with Flash Video Downloader is very easy

• Not possible to download YouTube videos with Flash Video Downloader
• Sometimes, it downloads the video without sound