DownThemAll, or you can also call it dTa, is one of the best Mozilla Firefox extension to enhance the download capabilities of the browser. Download them all Chrome allows you to download images, audio, documents or any other files from a website about 400% faster than normal. You can pause and stop downloading anytime and it also supports pause and resume downloads without any data loss. It is a great browser extension for Mozilla Firefox browser but unfortunately, it isn't available for Google Chrome.
Chrome doesn't support much download extensions like Download'em All and the one available aren't as robust as it. So people have been demanding an alternative to download them all for Chrome. And also, since 2017, DownThemAll looks like it won't work or be supported after the Firefox switch to WebExtensions. So in some cases, many new Firefox users are looking for a good replacement. So we are going to introduce some great Chrome browser download manager extensions to be your choice of Downloadthemall for Chrome and Firefox alternative.
Part 1. Best Download Them All Alternative Program
Downloading files without a download a manager or accelerator is very tiring and slow process especially when you want to download large files like videos. If you can't find a good alternative to download them all chrome extension, then you can try iTube Studio Best Video Downloader. It is one of the best download managers that you can find on the market. iTube Studio is a download manager from Aimersoft made to download videos from various online website such as YouTube, Facebook, Vimeo, Hulu, etc. iTube Studio supports a total of 10000+ websites from which videos can be downloaded. Aside from fast downloading, you can also convert and download videos to other videos formats like MP4, M4A, MKV, or others and audio formats like MP3, AAC, WAV, etc.
iTube Studio - Best Download Them All Alternative Program
Support more than 10,000 video sites which also include the most popular ones like YouTube, Instagram, Facebook, and others.
From sites where downloading is not possible, you can record videos, which can be later saved to your computer and mobile devices.
With iTube studio, you can download videos in high quality as it supports resolutions like 4K, 1080P, 720P, 480P, etc.
Rip audio from YouTube videos or any other videos. The whole process is very easy and just takes a one-click operation to convert YouTube to MP3.
Download videos from cloud storages such as Google Drive, OneDrive, OpenLoad, DropBox, etc.
Private Mode to protect your video downloading information with a password known by yourself only.
How to download video with the Download them All alternative
Step 1: Download and install this downloader extension for Chrome
First, download iTube Studio Best Video Downloader, and then launch this Download them all alternative to its interface.
Step 2: Download preferred videos from extension or URL
Follow the instruction steps to perform this task, go to chrome web store and search for Tampermonkey, then add Tampermonkey extension to the Chrome and enable it. Now install the iTube Studio Extension user script for Google Chrome in Tampermonkey and enable the Userscript. Completing these steps, open the Youtube or another video that you want to download. Click on the green colored "Download" button that may appear under or at the top of the video player and download the video.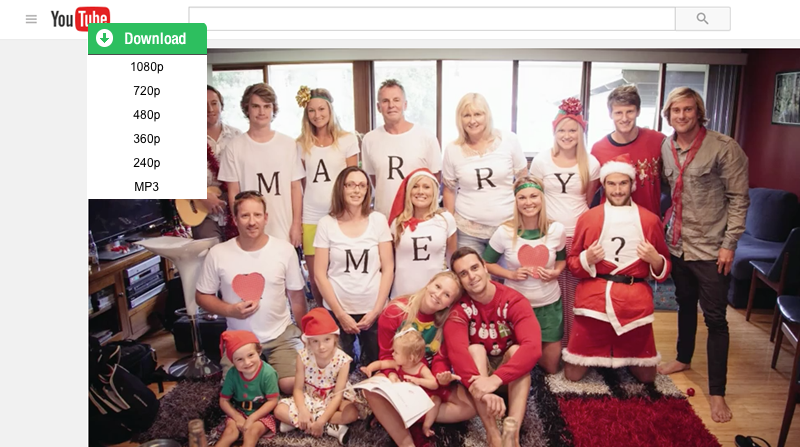 Or just copy the URL of the video from Chrome, Safari, Firefox, etc. and then click the Paste URL button in the main interface of this Chrome download them all alternative.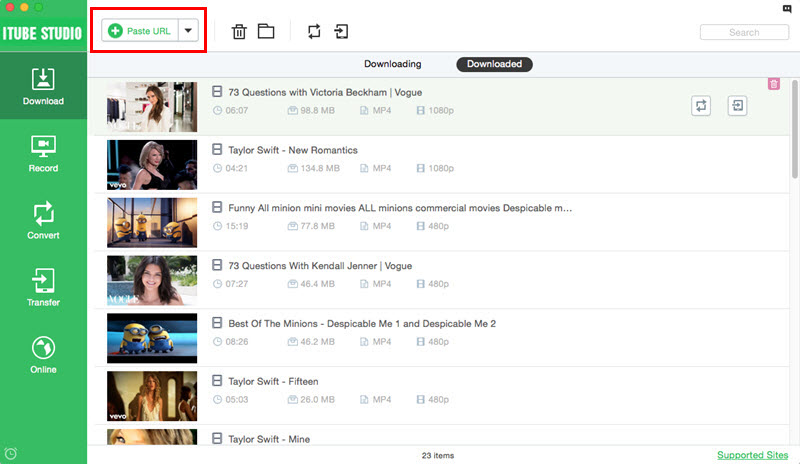 Video Tutorial on How to Download Videos with Chrome Extension
Part 2. Best 10 Download Them All Chrome Extension Alternatives
This Chrome downloader manager is the best tool when it comes to downloading videos. Video Downloader Professional allows users to download online videos from various websites. You can even change the quality of downloaded videos.
User Reviews:
• It allows downloading multiple files simultaneously.
• Download videos in any format -mp4, flv, avi, etc.
• Lightweight code, faster downloads and easy to use.

• You cannot download anything from other videos.
• Cannot download YouTube video.
Online GetThemall is a chrome browser extension found in Chrome web store that you can use to download files from a webpage. You can use this to download music, graphics, video, images, etc.
User Reviews:
• Available at official Chrome store.
• Can download anything from audio, video, images, etc.
• Simple and easy to use interface.

• Experience timely glitches.
Want to find the best way, then, you can try FVD Free video downloader to download multiple videos. Using this Chrome browser extension, you will be able to download online videos to your computer faster and don't need to wait for loading time.
User Reviews:
• Ability to download multiple files.
• Download videos in various formats.
• Safe and faster downloads.
• No spyware or malware integrated with the extension.

• Useless when downloading YouTube videos.
• Doesn't work sometimes.
#4: GetThemAll
GetThemAll is a chrome browser extension that can download images on a webpage. You can use GetThemAll to download all the images on a webpage simultaneously, making the process a whole lot faster.
User Reviews:
• Faster image downloading. • Supports batch downloading, i.e. can download multiple files. • You can change the destination folder of downloads.
• Can only download images. • Sometimes it crashes chrome.
Multi-File Downloader from developer Brett Doyle is among the best alternatives to Download'em All chrome extension. This download manager can download the files linked to web pages and download them all at once.
User Reviews:
• You can download multiple files at once. • Review files before downloading. • Allow filtering of files by name or file type.
• Sometimes downloaded files don't work. • If a page has a large number of files, it can troublesome selecting the one you need. • It contains malware.
Download Plus is another well made the alternative to Chrome download manager and Download'em All. With this, you can download videos, audio, images etc. from web pages.
User Reviews:
• Auto-detection of files to download. • It supports downloading files of different formats like mp3, mp4, avi, as, wav, jpeg, png etc. • You can change the language in the latest version. • Preview list available before downloading files.
• It cannot download RTMP protocol protected videos. • YouTube downloading is blocked due to chrome restrictions.
From the maker The Video Tool, Video downloader pro is an all in one extension to download videos, music, flash games, webcams and other files. This is done by a one-click operation of the chrome extension.
User Reviews:
• Free and fast downloads of video that cannot be played. • Can download music, flash games, and videos.
• Doesn't support YouTube downloading. • It doesn't show the name of the video to download.
Chrono Download Manager is amongst the best download managers for Google Chrome. This video downloader manager for Chrome overrides the chrome's integrated download manager. Chrono Download Manager makes the task of handling downloads easier and efficient.
User Reviews:
• Start multiple downloads at once. • Removable download bar. • Efficient and compact extension.
• Doesn't have resume download function. • Original URLs are difficult to find.
It is yet another popular alternative to Download'em all chrome download manager. With this download manager, you can download flash files, videos, audio and other files from hundreds of websites. You don't need any special skills to download and install this chrome download manager.
User Reviews:
• It can download a variety of files. • You can download multiple files at once. • Supports item tray to manage downloads efficiently.
• Sometimes it fails to detect Facebook videos and YouTube is permanently blocked. • Downloaded videos don't have audio sometimes.
vGet Extension is another popular chrome extension that lets you download videos embedded in websites. Moreover, you can use the DLNA to play the videos on DLNA enabled devices like Smart TV, Xbox etc.
User Reviews:
• The download button is shown when the vGet button is clicked. • Doesn't take up much memory or space. • Play videos directly to other devices.
• Cannot detect flash videos. • YouTube isn't supported like other extensions. • Frequent download error messages.