Do not know how to download Facebook videos? This guide will introduce the top 5 online facebook video downloaders and the easiest way to download Facebook videos.
With iTube Studio for Mac (or iTube Studio for Windows) is the best software for you to download Facebook videos. Compared to the online video downloaders, it has some obvious benefits:
provides video download access to 10,000+ more sites.
Compatible with Apple, Android, and Game Console devices.
Multi-threading technology allows for faster video downloading by breaking each video into smaller segments.
Provides versatile payment options for users who wish to advance past the free trial.
Part 1. Top 5 Facebook Video Downloaders (Online Services)
1. GetFbStuff.com
GetFbStuff.com allows for the simple downloading of Facebook videos through your web browser. The process is simple: the user opens a Facebook video, copies the video link, pastes the link onto GetFbStuff.com's Facebook Video URL prompt, and presses the Download button. The website does offer the opportunity to download a file in either high resolution or low resolution.
2. Downvids.net
Downvids.net functions in a similar manner to GetFbStuff.com, only it offers the opportunity to download YouTube videos and entire YouTube playlists as well. The program also provides built-in MP3 conversion support, which puts it a leg up above GetFbStuff.com. Vimeo support is also available.
3. FacebookVideoz.com
Metacafe, like free vids sites mentioned above, contains an wide range of multimedia content. It features a family filter that will include free vids that are intended for mature audience. It also includes special scenes for adults. Of course, funny movies and clips are everywhere you can reach.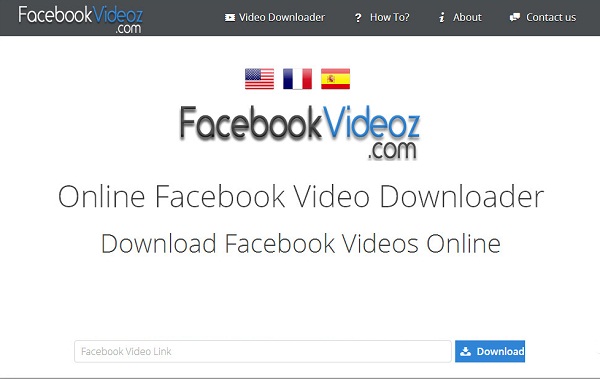 4. DownFacebook.com
DownFacebook.com, like FacebookVideoz.com, allows for downloading simply by editing the URL of a Facebook video link. However, unlike FacebookVideoz, users must paste the word "down" after "www." and before "facebook" to initiate the download. The website also provides the usual URL copy-and-paste support. DownFacebook.com provides both English and Spanish language support.
5. SaveVideo.me
SaveVideo.me offers download support for Facebook, Dailymotion, Vimeo, Ustream, Aol.On, Break.com, Metacafe, and Blip.tv. The website employs a simple URL copy-and-paste interface. Video formats include FLV, MP4, WebM, and 3GP. Files can be saved in resolutions ranging from HD 1080p and 720p to original 4K.
Part 2. Limitations of Using Online Downloaders to Download Facebook Videos
Safari could crash while the download is ongoing, an event that would prove to be extremely frustrating when you've already completed 90% of your download.
Web browsers slow down over time when using high amounts of RAM. Thus, downloading a Facebook video file could slow down your Google searches.
While some of the above web services also provide conversion features, a user would have to use native software to convert the videos into acceptable formats for a variety of devices. Why not use a program that offers this built-in feature?
Online web services can only download programs from a limited number of sites. Software applications provide users with the ability to download videos from thousands of sites.
The above web services may prove useful in the short-term. However, downloading online videos without using a software application comes with many risks and limitations.
Part 3. How to Download Facebook Videos with iTube Studio for Mac
The initial thing you need to do is to download and install iTube Studio for Mac on your computer. The launch the program and start your work by taking the following steps.
What You Will Need:
A Computer;
iTube Studio for Mac
Time Required:
Around 3 mins (Variable depending on the video file size)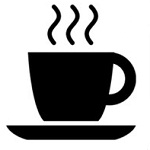 Difficulty:
Easy
Step 1. Save Facebook Videos to Your Computer
When you find the Facebook video that you want to download, play it as usual. Then you'll see a Download button appearing on the top left corner of the interface. Click it to add the video to the download queue.
You can check the downloading progress under the Downloading tab and freely pause, cancel or resume your task.
Step 2. Convert the Downloaded Facebook Videos (Optional)
The downloaded videos will be listed under the Downloaded tab. To play it with the built in media player, you can double click on the video thumbnail. If you want to convert the video to other video and audio format, you can check the video list in "Download" and "Record" tab. On the right side of the video list, you will see a "Add to Convert List" ion. You can click the icon to add the video to the "Convert" tab for video format conversion. In the "Convert" tab, click on the "Convert" or "Convert All" button, and you will get a pop-up window with output format options. To convert videos to other video formats, you can click on the "Video" tab and select the output video format. After you have selected the output format, you can click "OK" to start the conversion. When the conversion is finished, you will get the video in the new format.