As you know, KeepVid is the almost the first and most popular online downloader to download video from YouTube and other online streaming sites. Although trusted by millions of users, sometimes KeepVid doesn't work for some people. KeepVid not working for you, too? Never mind, this page will teach you how to fix it. Also find a better KeepVid alternative for your Mac or Windows PC as KeepVid always comes with not working problems.
Common KeepVid not working problems:

- No Sound on the Downloaded Video
- 502 Bad Gateway
- VideoPlayBack issue

Later we will discuss these problems and issues in details. First of all, let's have a glance at a more convenient KeepVid alternative.
Best KeepVid Alternative to Solve KeepVid Not Working Problems
If KeepVid is still not working, I humbly recommend you to use an alternative to KeepVid to save online videos, for example, iTube Studio Best Video Downloader (If you are using Windows PC, you can use Video Downloader for Windows version). This best KeepVid alternative includes all the features of KeepVid and more, such as one-click to download video while you're watching, batch download, convert to any format you want, etc.
iTube Studio - Best KeepVid Alternative to Download Online Videos from 10,000+ Online Sites
Download online videos from more than 10,000 online video sharing sites like YouTube, Vevo, Metacafe, Facebook, Hulu, Netflix, etc.
Equipped with a video recorder which allows to capture any online video or live sessions from ANY sites.
Directly download and convert videos into whatever format you want, even to presets for mobile devices.
One click transfer all the downloaded videos into your mobile devices to enjoy on the go.
Support to download all the videos in a YouTube playlist, category, channel in 1 click at 3X faster speed.
PRIVATE MODE to download your preferred videos in secret with a password known by yourself only set.
How to Download Online Videos Using KeepVid Alternative
Step 1. Open this KeepVid Alternative and Click to Download Videos
Option 1 - Play the video you want to keep on your hard drive. When the Download button appears at the top left corner of the video, click it to start downloading YouTube. Repeat this process to download more videos.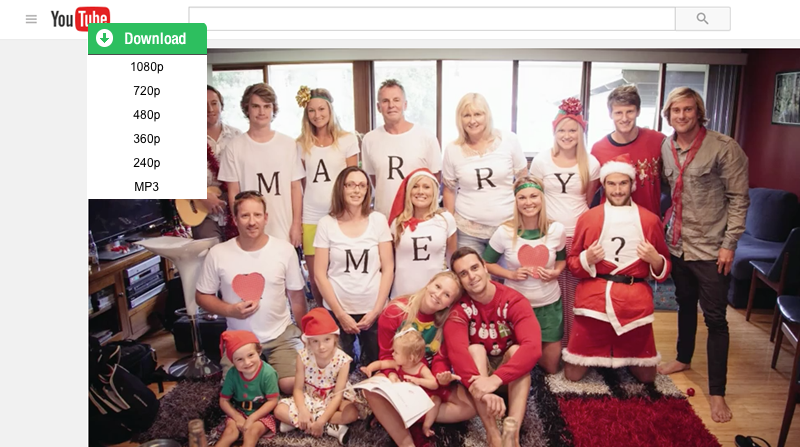 Option 2 - Download videos from URL. You can also copy the video URL and paste it in the "Paste URL" button, which is the second method to download videos. You can insert up to 1000 URL links separating each other with Enter button, as iTube Studio allows to download multiple videos simultaneously.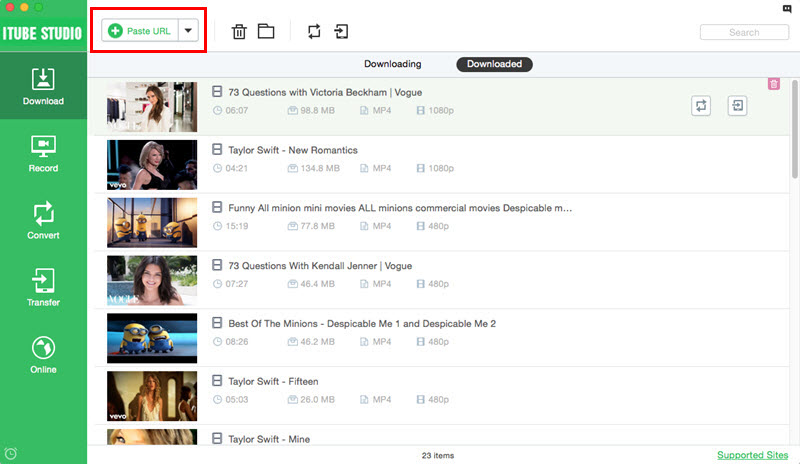 Option 3 - Download videos by recording. You can use "Record video" button to open the recording screen that you can set to the video or full-screen and begin recording.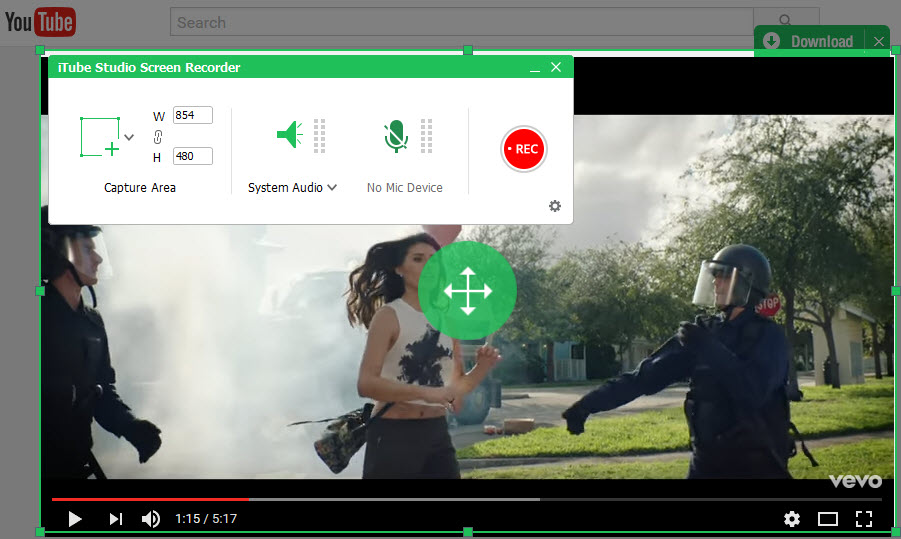 Step 2. Convert Downloaded Videos for Playback Anywhere
To watch downloaded videos on any platform without compatible issue, you can use this KeepVid alternative downloader to convert the video to any format. To do so, you can go to the "Downloaded" tab and click the "Convert" button. There will be a new window pop up for output format selection. Choose your desired format and start the conversion.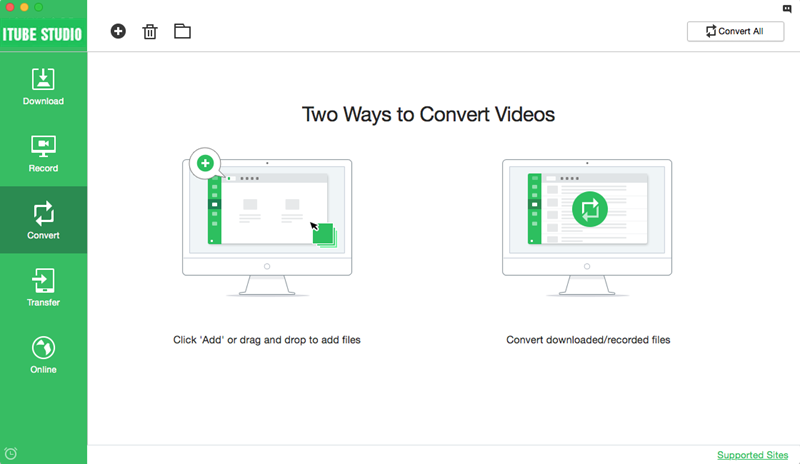 Common KeepVid Not Working Problems
KeepVid is the famous free web video downloader application used by millions of users to download videos from sites like Facebook, Vimeo, Youtube, break.com, soundcloud.com and much more. In using KeepVid, all you need is the URL of the page of the video you are trying to download. Even though KeepVid is easy to use, there are some issues users encounters where KeepVid not working. I have listed some of the common problems in using KeepVid.
1. No Sound on the Downloaded Video from KeepVid:
Most of the reported issues are that after downloading the videos from Youtube, the video has no sounds. Multiple times have been tried to re-download the same video, but still no success in having both. Users claimed that video is playing well with no sounds. There are possible reasons why users encounter this issue; it could be because the video itself is corrupted or users just downloaded the video as "video only".
2. KeepVid Not Downloading Videos:
Mostly reported issue in downloading videos through KeepVid is video not downloading. There are times where users are unable to download videos, not only to specific video but all video. It proved that this application is not stable. Users have tried installing and enabling java of their Mac and Windows, but it did not resolve the issue.
3. 502 Bad Gateway Issue:
"502 Bad Gateway – The proxy server received an invalid response from an upstream server…." This is also one of the most commonly reported issues when using KeepVid. This is usually being encountered if KeepVid's server is upgrading.
4. Issues with Video PlayBack:
Users encounter this after downloading 480P YouTube videos where it starts to play but no filename and all files are named as "video playback". There are some instances where one user can download the video having the correct filename while some users downloading the same file, gets all the filename as videoplayback.mp4.
5. KeepVid not Working on Mac:
Mac users reported problems in downloading videos from their Mac book using KeepVid. A message is always popping up asking if the user would like to allow KeepVid applet to run, users are unable to click the "allow" button as it is in grayscale. This could be because of the Java requirement of the KeepVid. Mac users have to configure their setting to allow Java to run, as this is not a default setting on this type of Operating System.
Though KeepVid is being used and trusted by millions of its users, there are still some issues that this application gives to its users and its support team is continuously working on to resolve issues to provide a better service. There are also issues where the cause is the source of the video or from the operating system being used with KeepVid. iTube Studio Best Video Downloader, as the best KeepVid alternative downloader, will help you out these troubling issues.