If you want to download online videos and convert them to AVI, then an AVI downloader is what you've been looking for. By downloading videos to AVI format, you can play your downloaded Internet videos with most media players on your computer, and on any AVI compatible devices. Actually, you're not alone. There are many people search for a solution to download video to AVI format.
Here is a solution: you need to download these AVI videos, either with an online downloader, or with a desktop software program designed especially to download AVI videos from such websites. However, downloading AVI videos can be tricky, because the files can get corrupted on the way. If this happens, you won't be able to play the videos, and you will get an error message. In this article, I will introduce you two ways to achieve the goal - desktop solution and online solution.
Part 1. The Best Video Downloader for AVI Format
iSkysoft iTube Studio for Mac or(iTube Studio for Windows), is a video downloader and converter that accepts almost any video format, including AVI.
Why Choose This AVI Downloader Software:
It will help you to download AVI videos on Mac OS X (EL Capitan included) from YouTube, Facebook, VEVO, Vimeo, Metacafe, Dailymotion, and other 10,000+ websites easily.
It works perfectly on browsers like Safari, Chrome and Firefox, and it allows users to download entire YouTube playlists, channels, or category, with a Download All button.
It download videos three times faster than usual, from any web page, directly on your Macbook Pro, Macbook Air, iMac, etc. - All popular Mac OS X machines.
It offers to users the possibility to organize all these videos, or to convert them to different formats, including the audio files.
Part 2. How to Download AVI Videos or Convert Videos to AVI on Mac (Yosemite)
It's imperative that you get an AVI Video Downloader like iTube Studio. It's an easy-to-use AVI downloader that detects video in your browser and save it as AVI file (make settings before downloading) on your computer. While other video downloaders only save the file in Flash video (FLV), iTube Studio is the all-in-one AVI downloader and converter that you can rely on. With it, you can download AVI video from 1000+ video sharing sites. Depending on the source video quality, up to 1080p HD videos are supported. Although there are programs that let you download FLV files then separately convert it into AVI, they take too much time and effort than iTube Studio. Try it to find the truth.
What You Will Need:
A Computer;
iTube Studio for Mac
Time Required:
Around 3 mins (Variable depending on the video file size)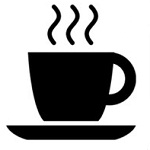 Difficulty:
Easy
Step 1. Open iSkysoft AVI Downloader for Mac
Download the right version of iTube Studio according to your operating system. Here takes the Mac version for example. Install the program by dragging the setup file to Applications. It is done automatically in a few seconds. After installed this AVI downloader, a Download button will be integrated into your browser.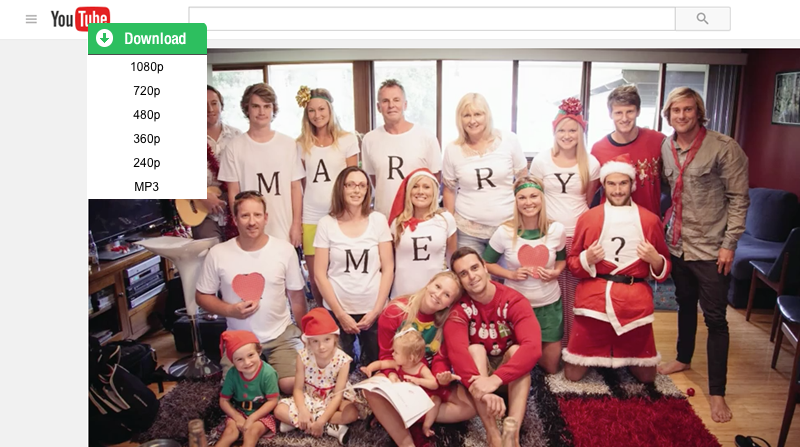 Step 2.Download AVI Videos from Website
To download all the videos you've been dreaming about, launch your browser and go to the video streaming websites. Play the desired video. You will notice a new button on the top left corner of the video, saying Download. Click the Download button and choose the quality of the video. You have the possibility to download HD videos as well.
Tips
: For registered user, in the Download then Convert mode, you can save any video from the supported sites to the specified AVI format. To do so, click the Download then Convert switch and the format choosing window will open. Choose AVI from Video category and click OK to confirm. From now on, all video will be directly downloaded to AVI format by clicking the Download button and Paste URL (copy URL first) right from your browsers.
Step 3.Convert Downloaded Videos to AVI Format
If you want to convert the videos you have downloaded from websites to AVI format, you can click the Downloaded tab and select the target video. On the right side of the video list, you will see a "Add to Convert List" ion. You can click the icon to add the video to the "Convert" tab for video format conversion. Then click the Convert button to activate the window for output format. Then choose Video > AVI to set the output format. Click OK to start the conversion.
Part 3. Online Solution - Video Downloader for AVI Format
If you are in a hurry, and you need to download only one or two AVI videos, you can try an online AVI video downloader too. The internet is full of such websites that allow you to download videos from YouTube. One of them is FVDTube.com. It allows users to download AVI videos from websites like YouTube, Vimeo, Hulu, Metcafe, and Veoh. It works pretty well on Safari, Chrome, Firefox, and Opera, and it also offers a plug-in for those who want it installed in their browser.
To use an online video downloader, you simply have to go to its website, and copy the URL of the video from the streaming website. Click the Download button and the download will start automatically, just as like you download a normal file from the Internet.
Part 3. The Limitations of Online Video Downloader for AVI
The problem with these online downloaders is that they are not stable. For example, if you have a network error or a connection break, you will need to start the download all over again. Also, during the download, the file can get corrupted, which means you won't be able to play it on your Mac. For long term use, a professional tool like iTube Studio for Mac is recommended.
The reason why iSkysoft AVI Video Downloader is the best is because it allows you to save online video to AVI encoding without convert video to AVI manually after you've downloaded it. For those who aren't tech-savvy about file formats, AVI is the more universal kind of file type that can work anywhere and any device. It literally runs on any and all computer media devices. It's the file type that can be run anywhere, from your Macintosh computer to your iPhone. The conversion capabilities of this program is super-fast, plus you can even format it into other file types, like 3GP (best for phones), MPEG1/2, MPEG-4, MOV (for Macintosh machines), WMV (for Windows machines), and (of course) AVI. If you want to download AVI video from Flash video sites like YouTube, Vevo, and Dailymotion, then this is your best bet.
It also doesn't matter what browser you use. Whether you're a Chrome, Safari, or Firefox user, iTube Studio will work just fine on all of them. At any rate, you'll also be given extra conversion instructions as you download the video. Other programs let you download the video first before you can convert them, but not with iTube Studio. You don't need to overcomplicate a simple process. Click once to download, click twice when complete to play. And you're done. It's definitely the best AVI downloader you should try.